 Curriculum

that develops the whole child

Our L.E.A.P.® (Learning Experience Academic Program) Curriculum uses fun, hands-on activities throughout early education to help children develop intellectually, socially and cognitively. Or as we say, to learn, play and grow.

Learn More About Our Curriculum
Characters

that bring learning to life

Children love learning from characters—and studies show that it's highly effective especially in preschool and early education. TLE® has a cast of unique, beloved characters, each one teaching children a new value or activity.
Grace & Charity
Our dynamic doggy duo introduces the importance of being generous and giving.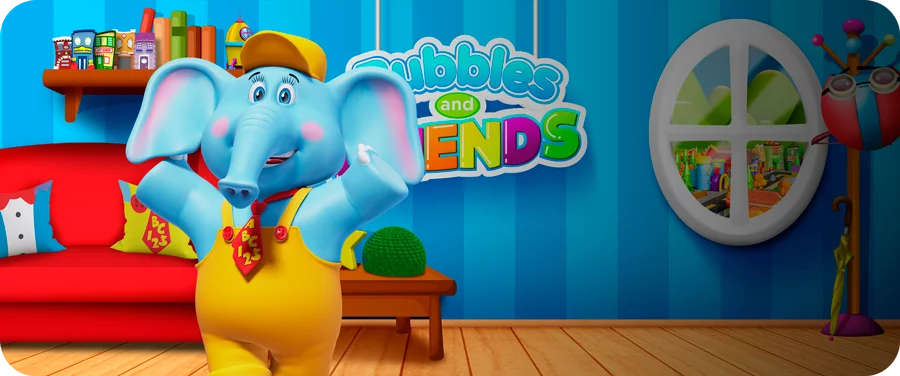 Bubbles
Our lovable friend who takes you on a daily adventure that makes kids happy to learn, play and grow.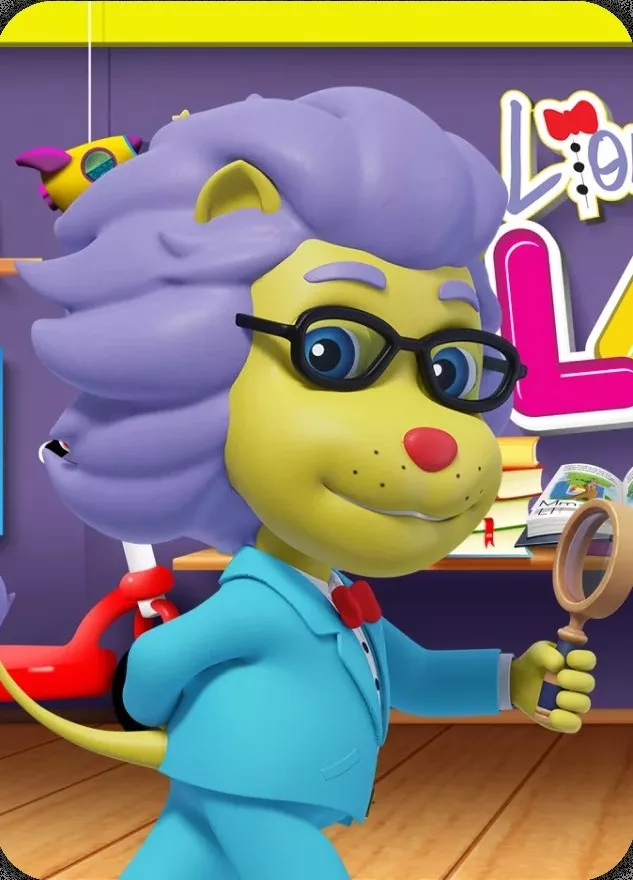 Lionstein®
Our wise and creative scientist who makes science fun and exciting.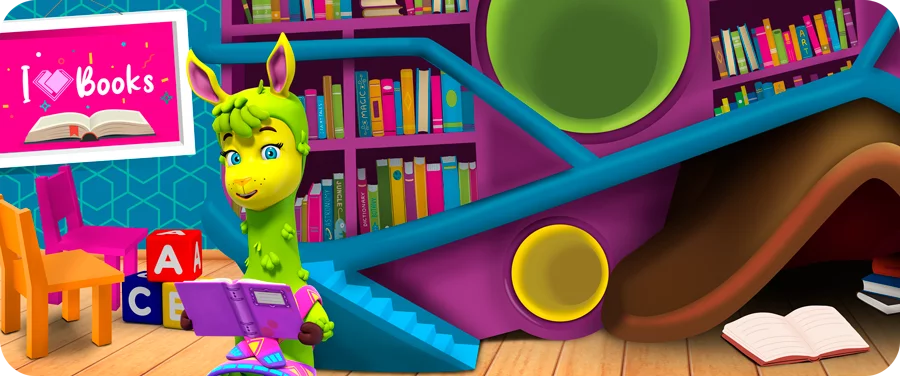 Phoebe
Our literature loving llama makes reading fun.
Two Plus Toucan
Our creative mathematician helps explore the joys of math.
Penny
Our well-mannered etiquette coach demonstrates the importance of being helpful, honest, and kind.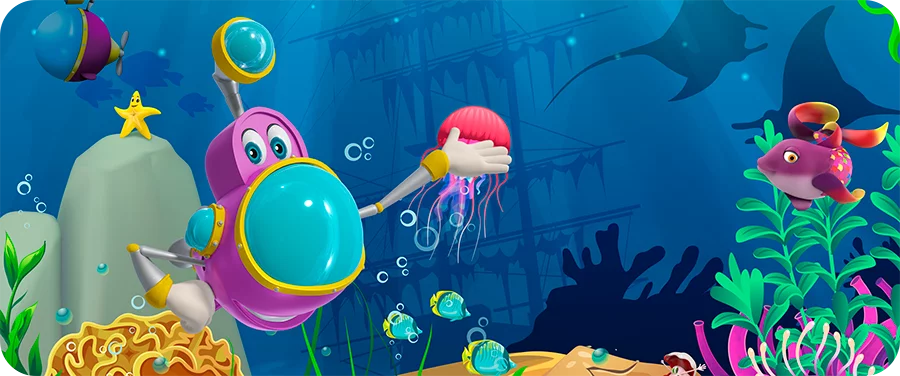 Sonar
Our adventurous submarine reveals the many wonders of the underwater world.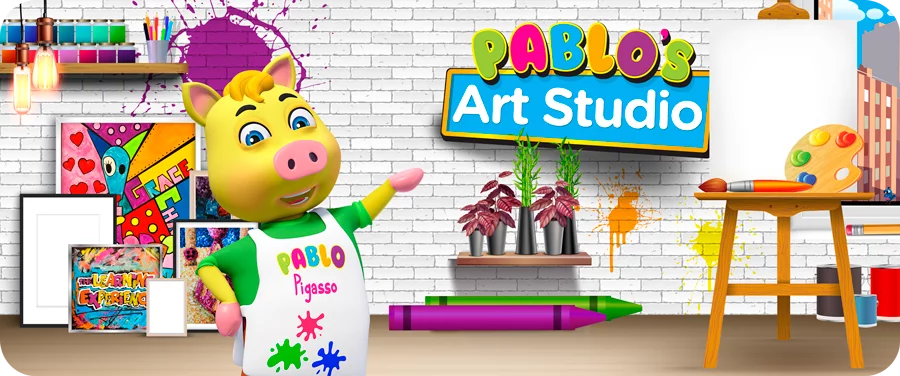 Pablo
Our creative and artsy pig helps children discover the beauty of self-expression.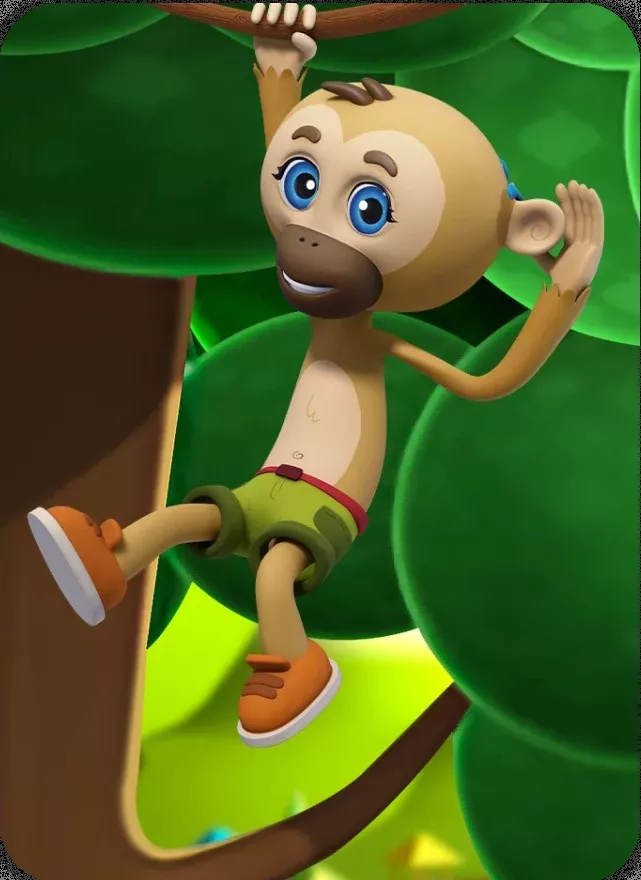 Gibby
Our kind-hearted, hard-of-hearing gibbon loves to share his passion for sign language and promoting inclusivity.
Success measured in
happy stories
See what parents are saying about TLE Childcare Centers.
Amy
D
There has never been a doubt that my children are loved and cared for at TLE Nocatee! They have been nothing short of AMAZING!
Sarah M
Love tle nocatee ❤️ my daughter has been here for almost 3 years & her teachers are wonderful!
Kaila P
Abigail Pomeroy
We love TLE of Nocatee! I was nervous sending my daughter to Vpk. So many things ran through my mind. But Ms.Holly reassured me and to me my daughter will do great. Sure enough my daughter loves vpk only because Ms.Holly is her teacher. No lie when Ms. Holly is absent (which is rare) my daughte...
Read more
Marti H
Brooke Hutchison
We have been so blessed to have Ms. Nicole and Ms. Kyleen as our daughter's teacher. They do a great job making the kids feel safe and loved. Brooke has learned so much from her time with them, we will be sad to leave them when she moves on to the pre-K group but I already know they will be a...
Read more
Tiffany J
Skylar Blake
We have been extremely pleased with our experience at TLE! My 2 kids started in Lakewood Ranch, FL and then moved to Nocatee. Ms. Meredith and staff are extremely helpful and accommodating. The curriculum is as amazing as the teachers. My son was "advanced" to start Kindergarten and...
Read more
Staci B
Ryleigh Bedenbaugh
In my daughters first year at TLE Nocatee, she was in Ms Nicole and Ms Kylenes class. They were both so sweet and connected with her in such a special way- now that she's moved on to a new class she still insists we stop and visit the class every day on the way out just to give hugs and c...
Read more
Autumn W
Zachary
Great atmosphere, fantastic teachers, and my son loves coming and playing with his friends. The teachers always have such positive things to say about my son. Definitely my first choice for a daycare!
Meredith
Zachary and Carolyn
My grandchildren attended the center during a difficult time when their mom was in the hospital and and their baby bother was born pre-mature. The teachers were so loving and patient with them. The children thrived during their time here and learned so much. They would get very excited when ...
Read more
Sara
Atlas
My child has been attending TLE @ Nocatee for two years and the experience has been wonderful! His current teachers, Ms. Nicole and Ms. Kylene, have taught him so much in the preschool 1 class. The director (Ms. Meredith) is very caring and attentive and listens to any concerns you may have. It...
Read more
Meet our TLE® Center team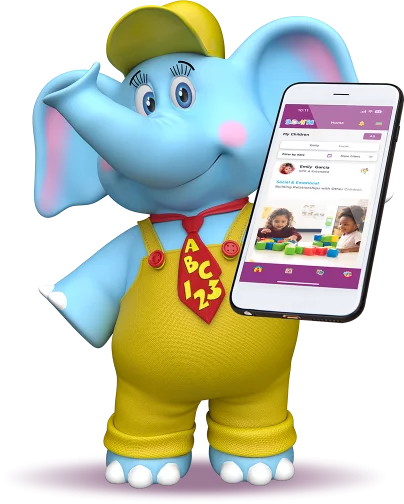 Many ways to stay connected
We offer an easy-to-use smartphone app and an array of ways to help you stay connected.
Monthly newsletters and invitations to our community events

Monthly calendars
Everyday photos of your little learner
Blog to help you stay with the current trends
Notifications of your child's learning activities
Social media Upcoming events
Collecting for the Clay County Humane Clinic
We will be taking donation for the Clay County Humane Society Clinic. Puppy pads and canned kitten food are a high priority!
80's Day
Dress in your 80's finest and be ready to have a fun filled day
Food Pantry Collection
We will be collecting dry and canned foods for the St. Johns Cares food pantry.
Parent's Night Out
We will hold a parent's night out on October 6th. $50.00 pet child dinner, snacks fun and games included! Hours 6:30pm - 10:30pm
Teacher In-Service Day
We will be closed October 9th for Teacher in-Service Day.
Spirit Week
October 10th - Dress Like Flexi October 11th - Twin Day October 12th - Dress like Happiness October 13th - Dress Like Bubbles!
Bubbles Birthday Party
We will be celebrating Bubbles Birthday! Dress like Bubbles if you can and for his birthday Bubbles would like us to fill the bucket for Make A Wish!
No VPK
There will be no VPK on October 16th
Pirate Day
We will all dress like pirates and hunt for Bubbles Treasure!
Trunk or Treat
Join us from 6:30pm - 8:pm for a spooky good time. Children can dress up to trick or treat and we will have a contest for the best decorated trunks!
Veterans Day Celebration
We will honor our veterans with breakfast on November 10th from 9:30am - 10:30am
Turkey Tuesday
Everyone dress like a turkey today as we prepare for Thanksgiving!
Friendsgiving
We will celebrate Thanksgiving with "Friendsgiving" on Friday November 17th at 3:00pm. Come on out and join your child's class for some desserts and friendship.
No VPK
There will be no VPK November 22nd
Toys for Tots
We will be collecting new unwrapped toys for Toys for Tots in December.
Bubbles Reindeer Run for Make A WIsh and festival
Join us for our first Bubbles reindeer run and winter festival. Bubbles and Santa will be there to cheer everyone on and 100% of all registrations will go to Make A Wish!
Ugly Sweater Day
Wear your best ugly sweater! Parents will have a chance to win a prize for the ugliest sweater!
Holiday Parties
Our classrooms will celebrate the holidays with class parties today