 Curriculum

that develops the whole child

Our L.E.A.P.® (Learning Experience Academic Program) Curriculum uses fun, hands-on activities throughout early education to help children develop intellectually, socially and cognitively. Or as we say, to learn, play and grow.

Learn More About Our Curriculum
Characters

that bring learning to life

Children love learning from characters—and studies show that it's highly effective especially in preschool and early education. TLE® has a cast of unique, beloved characters, each one teaching children a new value or activity.
Grace & Charity
Our dynamic doggy duo introduces the importance of being generous and giving.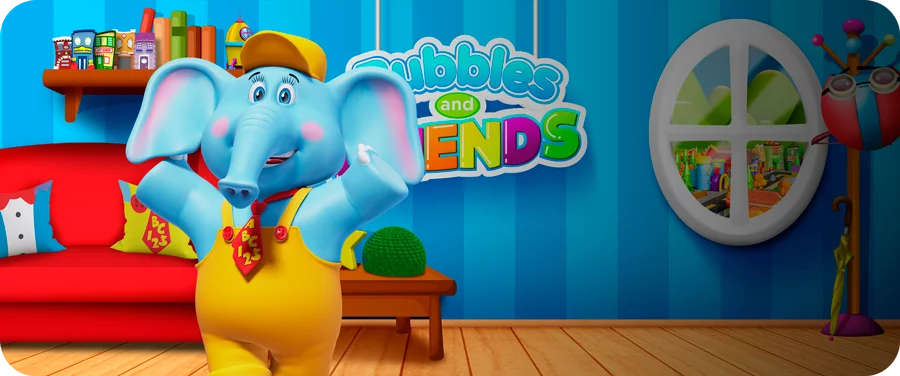 Bubbles
Our lovable friend who takes you on a daily adventure that makes kids happy to learn, play and grow.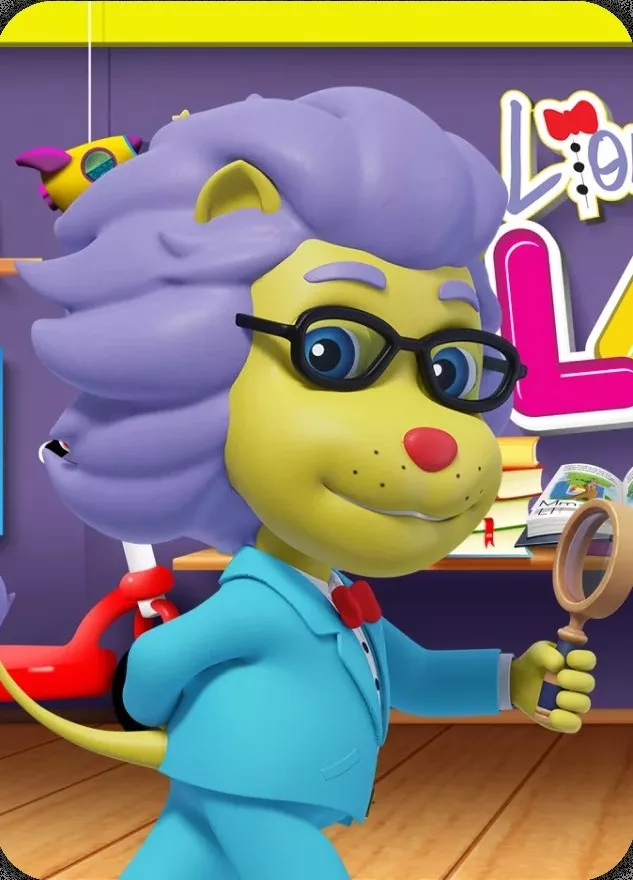 Lionstein®
Our wise and creative scientist who makes science fun and exciting.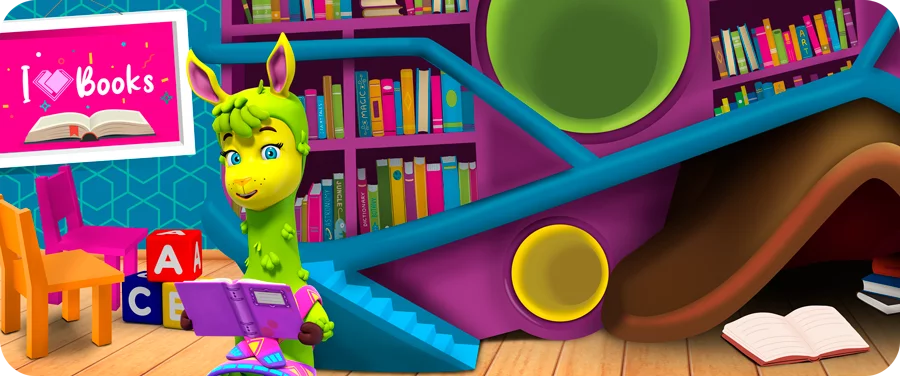 Phoebe
Our literature loving llama makes reading fun.
Two Plus Toucan
Our creative mathematician helps explore the joys of math.
Penny
Our well-mannered etiquette coach demonstrates the importance of being helpful, honest, and kind.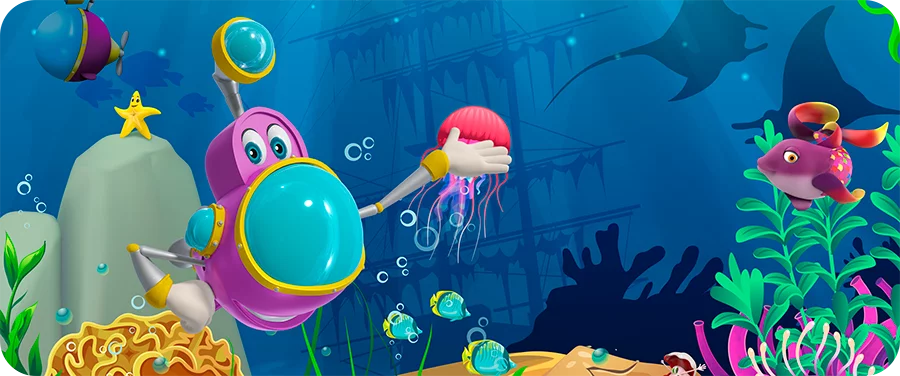 Sonar
Our adventurous submarine reveals the many wonders of the underwater world.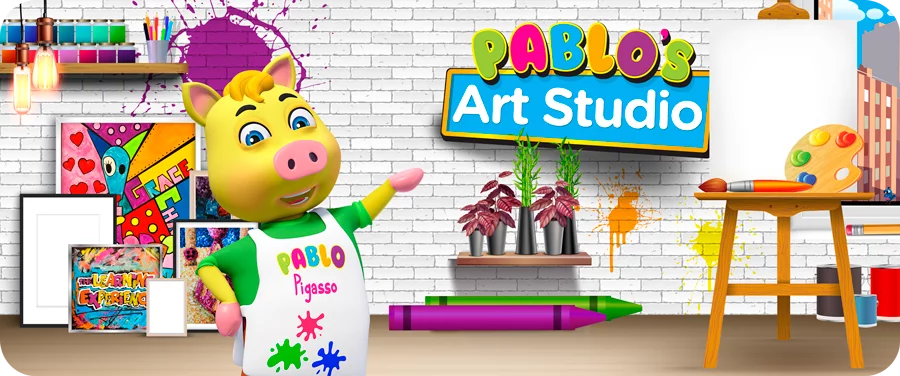 Pablo
Our creative and artsy pig helps children discover the beauty of self-expression.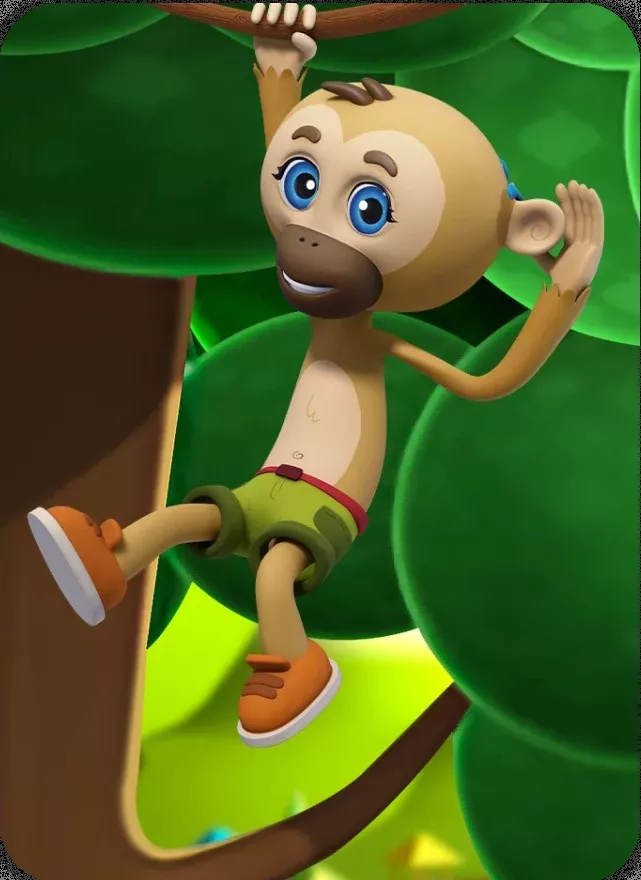 Gibby
Our kind-hearted, hard-of-hearing gibbon loves to share his passion for sign language and promoting inclusivity.
Success measured in
happy stories
See what parents are saying about TLE Childcare Centers.
Vanessa
Murillo
Ms Yami Preschool 1B! Ella es mas de lo que buscas la profesora de mis sueños y la de mi Hijo Martin! Nada se igualo al momento en que Martin entro a su clase! Martin ama su escuela pero desde que ella es su maestra Martin conoció la compasión y el amor que no es de su fami...
Read more
Lois
Mather
My grandson loves his VPK teacher, Ms. Cookie. She has been instrumental with keeping her students engaged in learning and nurtured them when they needed that extra helping hand and/or hug. I would highly recommend this facility. Ms. Monica works very hard to keep everything running smoothly.
Rene WATSON
My son had a great first day at TLE. He was engaged in art, playing on the slide, and had so much fun. Logan loves his teacher. Awesome place for an early start and Kindergarten prep!
Carianne
Deija and Kayson
I was hesitant when moving to Florida and finding a great, dependable, trustworthy daycare for my children. I literally went to just about every daycare in the Palm Beach/ West Palm Beach area and did walk-throughs, met the staff etc. I knew right away when I went to the West Palm Beach TLE tha...
Read more
Leah W.
Jaxon
I was looking for a preschool for my son. When I visited TLE, I knew right away it was the perfect place for my son. Everyone is so warm and friendly. It is very comforting to know that while I am at work, my son is in good hands. I am also very pleased with the curriculum. My son's vocabula...
Read more
Lori COLBURN
Tristan
Ms. Latorrya and Ms. Cristin made my transition with my first and only son as smooth as possible. He was 10 months old when he started. They have taken great care of him and made me feel comfortable leaving him there from the moment I met them. They did not give me a hard time when I called a ...
Read more
Shana WELSH
Zoey Welsh
As a new mom I didn't know much about how to choose the right daycare and I struggled because I knew what I wanted for my daughter but I just couldn't find a facility I was satisfied with until I visited TLE West Palm Beach! After meeting Monica, Eileen and Ms. Sarah (infant room) I knew my bab...
Read more
Stephanie DAUNAIS
Kaleb
##Go Twaddlers Class- My son was not talking or communicating well when he started. Now after 1 month, he is using two word sentences! The teachers of the Twaddler Class and the directors are amazing! They are teaching language and sign and potty training best of all! I trust them completely wi...
Read more
Shanita WALKER
Angel
When my son started at The Learning Experience, he had just turned two years old and came from another daycare that he had been going to for a year. He knew all of the teachers and staff at the previous daycare but for some reason was unhappy with everything all of the sudden. THEN, I switched ...
Read more
Crystal AND
Caleb and Connor
Our twin boys have been here since 4 months old. They are so happy every morning when they get dropped off. They love Cristin, Latorrya and Erica. They go right to them and love spending their days around them. The teachers are so caring and loving to the boys and teach them so much!!!
Mike AND
Graham
Our son has been at TLE from the first day it opened. He was 4 months old. When we walk in in the mornings now as he is almost one, he has a huge smile because he loves it there! We are so lucky to have our teachers Cristin and Latorrya. I can honestly say I know they take care of Graham like o...
Read more
Nicole AND
Jaya
Our daughter, Jaya, just started in #teamtwadd class. We could not be more happier. Her teachers , Ms. Sheida and Ms. Qui are wonderful, always friendly and understanding. This is the first time , we ever left her in someone else`s care and we go to work with a peace of mind that our child is i...
Read more
karen
Valentina sanchez
#teamtadd is valentinas's first time going to a daycare and in TLE i found a safe place for her, the locations are really beautiful and her teachers make me feel trustful leaving my daughter there, Ms Sheida its amazing and thank you for open your arms to my child :D
Carianne
Deija
#TeamTwadd I have been checking out daycares for a little while, because I just moved here from Texas. This daycare had the best curriculum, healthy snacks, etc the whole package. I have seen major improvements since the couple months I have been here. My daughter loves it here and her teacher...
Read more
Garcia A.
Anibal
We recently moved to Florida from Puerto Rico and we really worried about our son being able to communicate since Spanish was his first language. He has been in TLE for 6 months and he is able to have full conversations in English. Learning sign language was a big help. Teachers are loving an...
Read more
Melissa
Zachary
My then 14 month old son Zachary had never been in daycare before so I was looking for a place that I felt safe leaving him. TLE is perfect for him. It's immaculate and welcoming and everyone is wonderful. He's learned so much in the 3 months he's been there and I love the whole staff, especia...
Read more
Riddle WIDE
Aston Riddle
Our son Aston who is 19 months old, attends the TLE by downtown Palm Beach, We could not be more satisfied. The facility is immaculate, the playground is hands down the best in the area! There is a curriculum and the children are stimulated from early on. I interviewed 7 schools (incl. Daycare...
Read more
Enid EVANS-BUX
Rocco Bux
We are new to West Palm Beach having moved here from London, England. We discovered TLE West Palm Beach on our 2nd day here had a look around and liked what we saw so much so my son Rocco started almost straight away. He has been there a couple of months now and he absolutely loves it. His teac...
Read more
Tara QUADAGNO
Julian
We LOVE The Learning Experience! My 6 month old son, Julian, has been attending for 2 months now and he LOVES his teachers, Ms. Cristin and Ms. Erica! The ENTIRE staff is amazing, enjoy what they do, and truly care about the kids. I have full confidence in them caring for the most precious thin...
Read more
Meet our TLE® Center team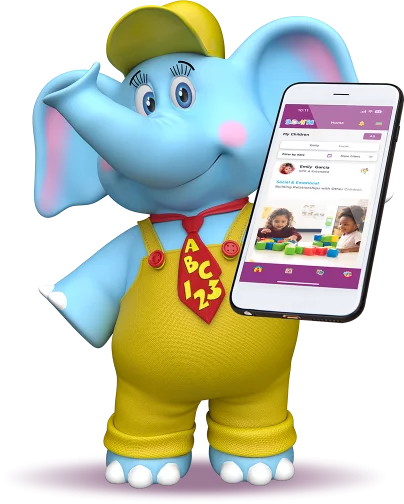 Many ways to stay connected
We offer an easy-to-use smartphone app and an array of ways to help you stay connected.
Monthly newsletters and invitations to our community events

Monthly calendars
Everyday photos of your little learner
Blog to help you stay with the current trends
Notifications of your child's learning activities
Social media Upcoming events
Christmas Card Day
We will write Christmas Cards to fundraise for Make a Wish!
Decorate Cookies Day
Let's decorate Holiday Cookies!
Build a Gingerbread House
We will decorate Gingerbread houses
Wear Ugly Sweater Day
Wear your favorite Ugly Sweater to school
PJ Day
Wear your favorite PJ to school
Holidays Party
Wear White or Red to school
Christmas Eve
Enjoy the Christmas Eve!
Christmas Day
Merry Christmas! (school is closed)
Make Cut Out Snowflake Day
Let is snow!
New Year's Eve
Enjoy New Year's Eve
New Year's Day
Happy New Year! (school is closed)
Trivia Day
Participate in our TLE Trivia Game!
Martin Luther King Day
school is closed
National Hat Day
Wear your favorite hat to school today!
National Hug Day
Spread the good vibes and hug your loved ones!
National Puzzle Day
We celebrate this day completing puzzles of our beloved TLE characters!
Groundhog Day
We will look for our shadows like the Groundhog!
Abraham Lincoln's Birthday
Today we celebrate one of America's greatest presidents
Valentine's Day Party
Wear pink or purple to school!
Random Acts of Kindness Day
Leave a kind note to your favorite teacher!