 Curriculum

that develops the whole child

Our L.E.A.P.® (Learning Experience Academic Program) Curriculum uses fun, hands-on activities throughout early education to help children develop intellectually, socially and cognitively. Or as we say, to learn, play and grow.

Learn More About Our Curriculum
Characters

that bring learning to life

Children love learning from characters—and studies show that it's highly effective especially in preschool and early education. TLE® has a cast of unique, beloved characters, each one teaching children a new value or activity.
Grace & Charity
Our dynamic doggy duo introduces the importance of being generous and giving.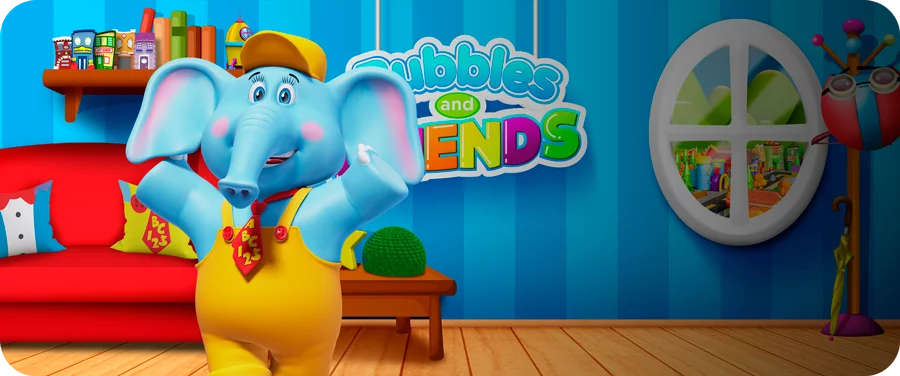 Bubbles
Our lovable friend who takes you on a daily adventure that makes kids happy to learn, play and grow.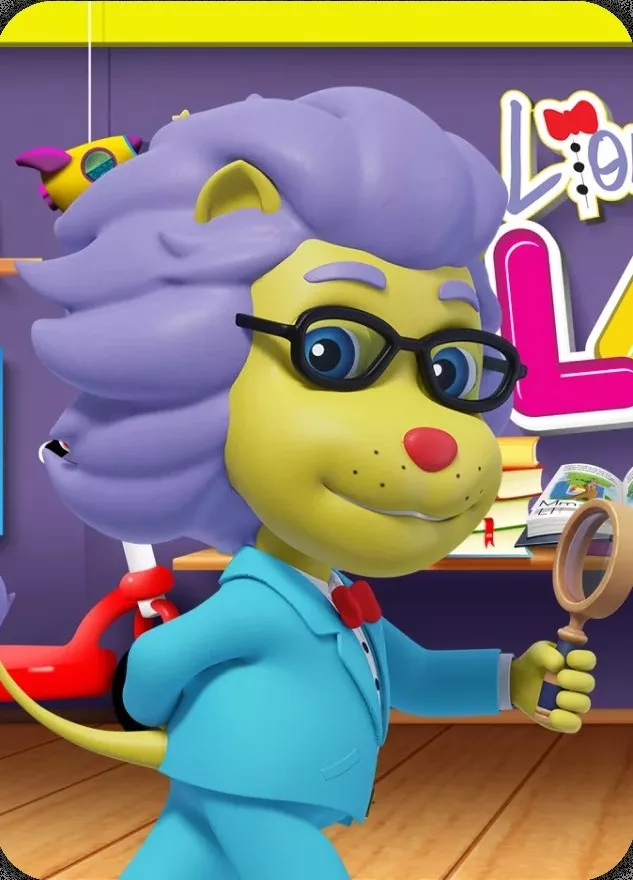 Lionstein®
Our wise and creative scientist who makes science fun and exciting.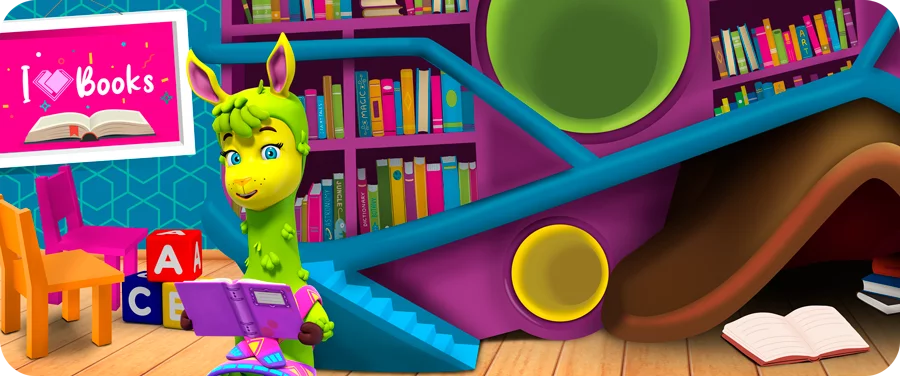 Phoebe
Our literature loving llama makes reading fun.
Two Plus Toucan
Our creative mathematician helps explore the joys of math.
Penny
Our well-mannered etiquette coach demonstrates the importance of being helpful, honest, and kind.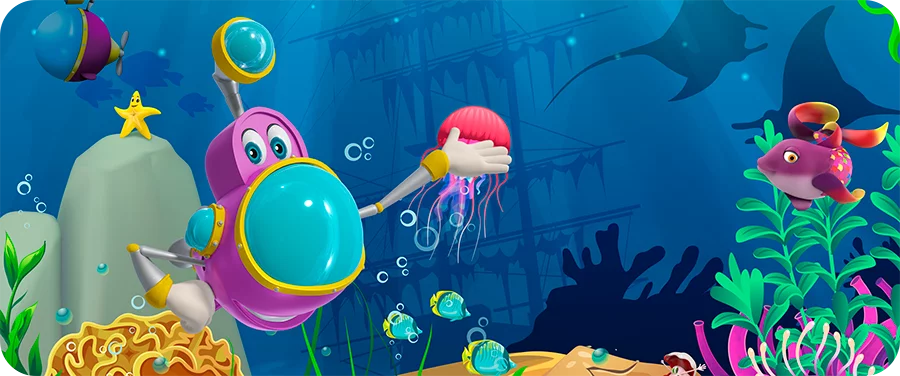 Sonar
Our adventurous submarine reveals the many wonders of the underwater world.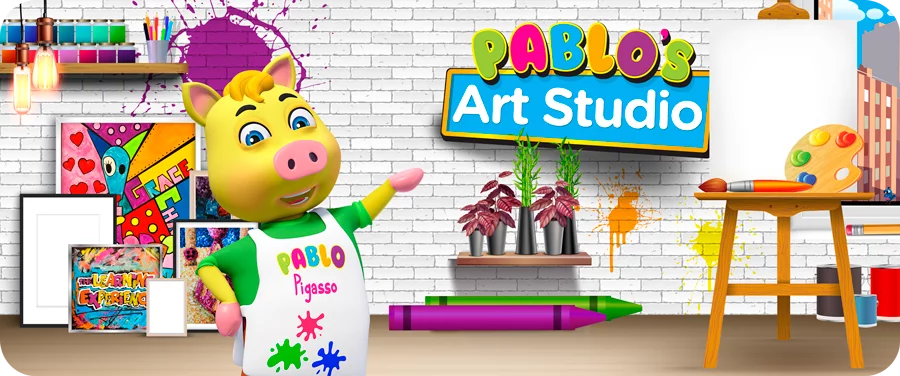 Pablo
Our creative and artsy pig helps children discover the beauty of self-expression.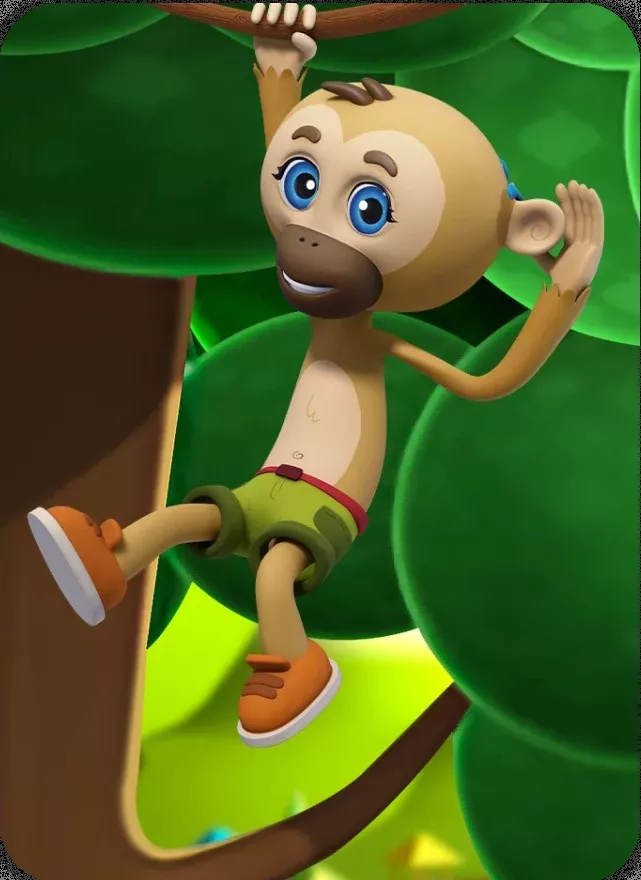 Gibby
Our kind-hearted, hard-of-hearing gibbon loves to share his passion for sign language and promoting inclusivity.
Success measured in
happy stories
See what parents are saying about TLE Childcare Centers.
Danielle MORRIS
Being a first time mom you can't help but worry about sending your baby to child care. Wall TLE has been our saving grace. Not only do they love my son as if he were their own, he is thriving in every milestone he hits. Thank you to all the TLE wall management and staff, you truly are our...
Read more
Kayla DANIELS
Thank you TLE Wall Township! My son loves his teachers classmates and school!
Danielle MORRIS
We can't thank TLE Wall enough for taking such good care of our little guy! Ma Laurie, Ms Ashley, Ms. Lisa and Ms Jamie, thank you for always putting a smile on Jaxson's face, he loves you all so much ❤️ - The Morris Family
Kelly T.
Amanda
My daughter has been going to The Learning Experience since the age of 2. She is now 5. She has so much fun while learning at the same time. The staff is so amazing and it great to know she is in great hands. I would not bring her anywhere else!
Jen
Jade
I no lie visited about 10 different facilities when deciding to put my then 13 month old daughter in daycare. When I went to The Learning Experience in Wall, met everyone, had a tour and learned what they had to offer I didn't have to look any further. I am very pleased with my decision. The fa...
Read more
Colleen S.
Patrick and Kevin Solinski
Jessica
Jake
As a single mom with a full time job, I needed a full-day care center to bring my son. He started in a smaller school and we really weren't enjoying it. I started touring other learning centers to find a better facility and came to The Learning Experinece in Wall. I fell in love! It was so clea...
Read more
Sara SHERWOOD
Rylee Sherwood
My daughter Rylee started day care at 2 years old. She had an extremely hard time adjusting to her first school. After a year off, we enrolled at TLE in Wall, NJ. Miss Stacey and Miss Kelly were AMAZING from the start. Not only did they provide every detail of the entire center, but they were e...
Read more
Eric CLAUBURG
Kellen, Maci and Eric
The Learning Experience in Wall, NJ has been an excellent experience for all 3 of our children. From the owner to all the teachers, we feel blessed that our children are in the best of hands. Unlike other day cares that we experienced, TLE is committed to teaching our children. Our children ...
Read more
Maria RIVERS
Mikaela rivers
My daughter started preschool in July 2014 after her previous daycare closed. Like any other working mom, we try to do our best to find a daycare where our kids can grow emotionally, socially and academically in a well-cared for environment. The staff and teachers at the TLE in wall has me that...
Read more
Kathryn C
CJ
My son has been at TLE for 2 years now. He loves it there! They have taken such good care of him. When it's time to go home, he needs to stop in all his old classrooms and visit his teachers. Jami is the greatest director & Stacy, the owner, is wonderful! I am so greatful we found a clean,...
Read more
Toni PERRONE
Faith
My daughter goes to tle wall she loves it so much every morning she wakes up wanting to go she loves all of her teachers they are all amazing how the call if the child is hurt and are very understanding when it comes to her medications or what ever she needs
Michele STONIER
John Woehr
My husband and I couldn't be happier with our decision to enroll our infant son in TLE Wall. After looking at several other day cares, TLE Wall was the obvious choice. My son started attending at 4 months old and is now 11 months. I can't get over how much he has learned by attending TLE. H...
Read more
Kristin HEYSER
Jillian
My daughter started Pre-K at The Learning Experience in June 2014 after her previous school shut down. It was devastating to have to find a new center after building a 4-1/2 year relationship with teachers, friends and management. Everyone at The Learning Experience in Wall made it a very eas...
Read more
Lindsey OLSON
Oliver
I couldn't imagine sending my son anywhere else. I visited 6 daycare facilities before choosing TLE in Wall, ranging from an in home private daycare to a corporate franchise, like TLE. I was extremely impressed by TLE and how friendly everyone is and how extremely clean it is! I was 6 months...
Read more
Karen CLAUBURG
Eric, Maci & Kellen
Our family has been at TLE since it opened. The staff and teachers are what makes us stay. We are excited about the curriculum for all ages; especially the innovative ways the teachers include technology in the learning experiences. As a mom of multiples, it is important to me that my twi...
Read more
Rebecca
Liam Holly
From the second I walked into the Wall TLE I immediately knew this was going to be the place where Liam would grow and flourish academically & socially for the next 4 years. Both Miss Jami and Miss Stacey were incredibly helpful with answering all my questions and easing all of my first tim...
Read more
Jen M.
Donna and Ella
When I walked into this daycare I knew it was the one. I had my daughter at a different daycare prior to this and both of them would cry when I dropped them off. It took my oldest daughter a week to fall in love. My 2 year old is full potty trained and kicks me out of the door now. She talks...
Read more
Kim
Kate and Courtney
We had been away from school for a few days and on the drive in, my 2 year old daughter kept crying, "Go home." I started to think how hard drop off was going to be for me, for her and for her twin sister. When we pulled into the TLE parking lot, she excitedly exclaimed, "We ho...
Read more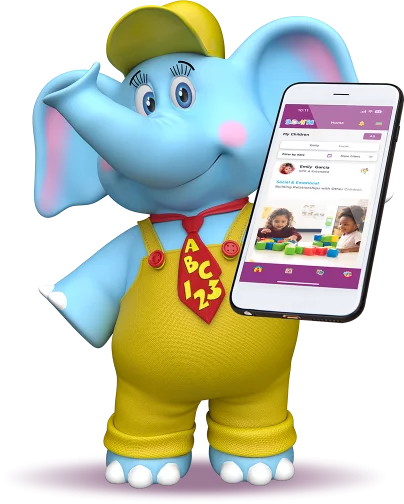 Many ways to stay connected
We offer an easy-to-use smartphone app and an array of ways to help you stay connected.
Monthly newsletters and invitations to our community events

Monthly calendars
Everyday photos of your little learner
Blog to help you stay with the current trends
Notifications of your child's learning activities
Social media