 Curriculum

that develops the whole child

Our L.E.A.P.® (Learning Experience Academic Program) Curriculum uses fun, hands-on activities throughout early education to help children develop intellectually, socially and cognitively. Or as we say, to learn, play and grow.

Learn More About Our Curriculum
Characters

that bring learning to life

Children love learning from characters—and studies show that it's highly effective especially in preschool and early education. TLE® has a cast of unique, beloved characters, each one teaching children a new value or activity.
Grace & Charity
Our dynamic doggy duo introduces the importance of being generous and giving.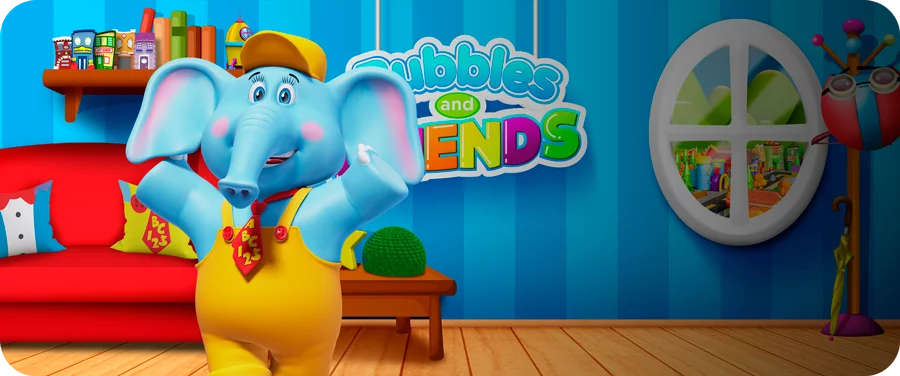 Bubbles
Our lovable friend who takes you on a daily adventure that makes kids happy to learn, play and grow.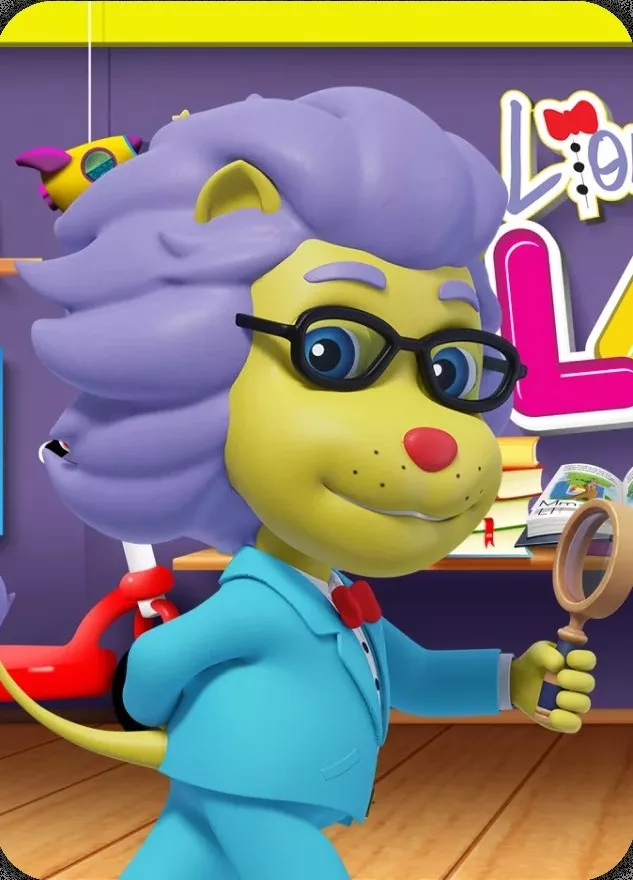 Lionstein®
Our wise and creative scientist who makes science fun and exciting.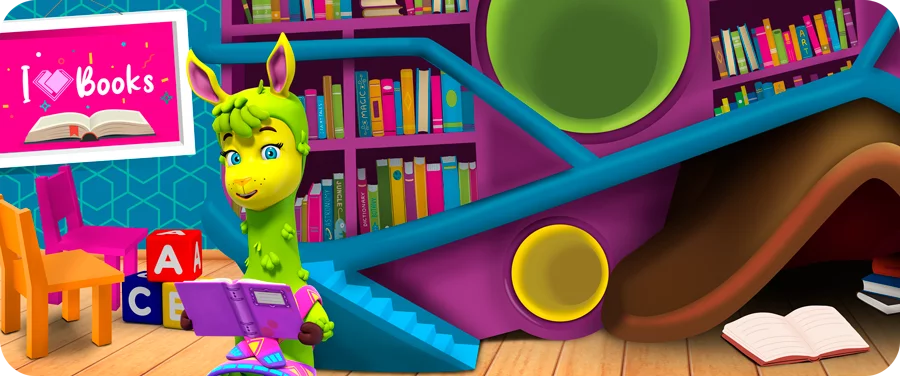 Phoebe
Our literature loving llama makes reading fun.
Two Plus Toucan
Our creative mathematician helps explore the joys of math.
Penny
Our well-mannered etiquette coach demonstrates the importance of being helpful, honest, and kind.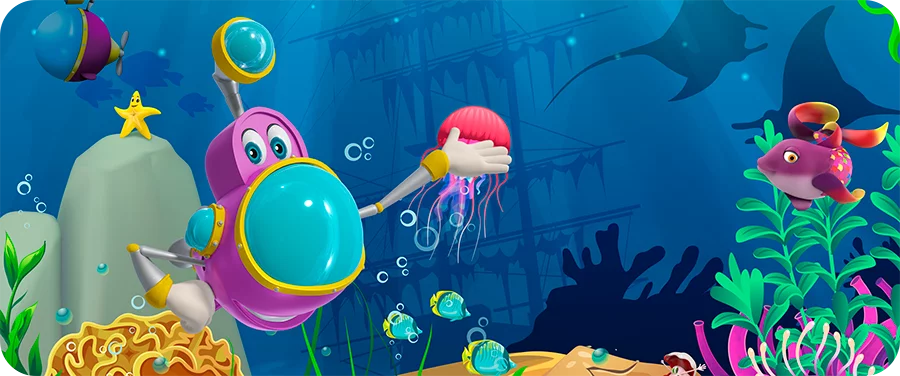 Sonar
Our adventurous submarine reveals the many wonders of the underwater world.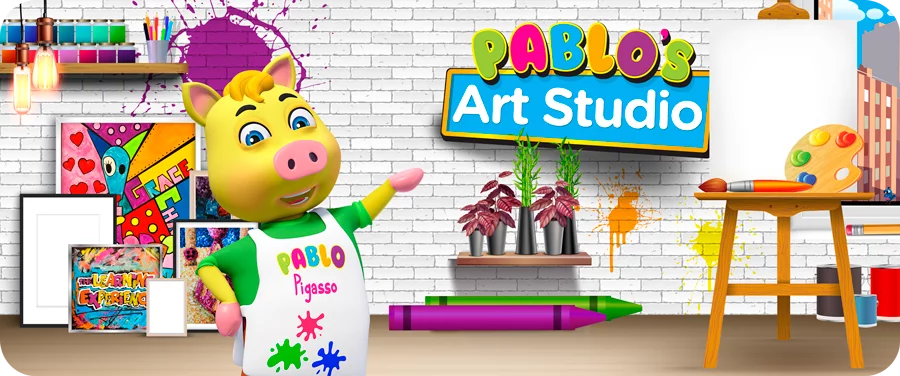 Pablo
Our creative and artsy pig helps children discover the beauty of self-expression.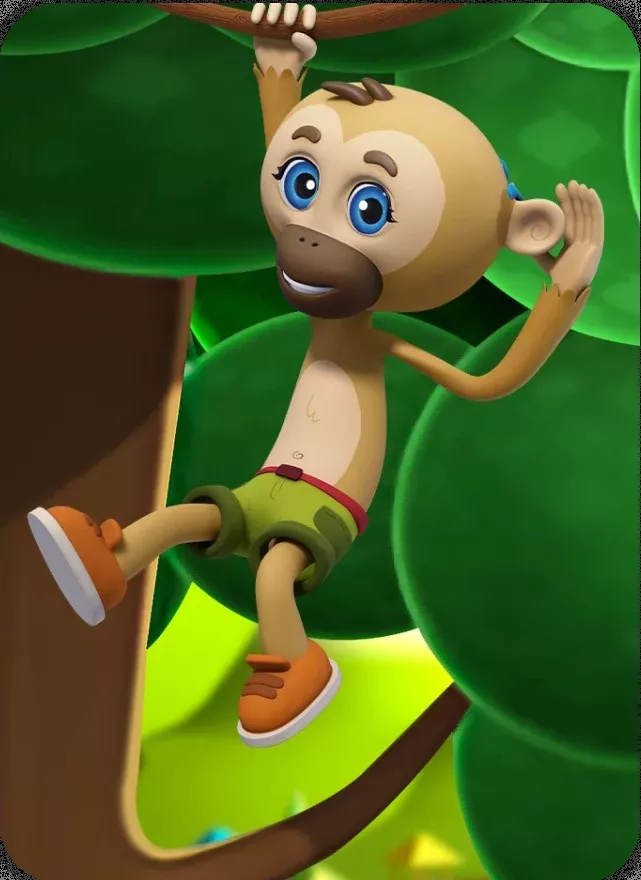 Gibby
Our kind-hearted, hard-of-hearing gibbon loves to share his passion for sign language and promoting inclusivity.
Success measured in
happy stories
See what parents are saying about TLE Childcare Centers.
Natoya INGRAM
I have the best experience with TLE everyday. I'm a nervous mom but they ensure his safety, his education and that he is loved. I love seeing his pictures and what he is doing during the day. TLE made me feel comfortable with transitioning my son to daycare. I can call every 15 minutes if I lik...
Read more
Casey TAYLOR
This is the best place to place your child for child care. They treat your child like they are their child and I could never be so grateful. 😁
Alicia R
Charlie
Our child has been enrolled at TLE since he was 18 months old. One of the best components of TLE is the level of classes. We found that most daycare/learning centers went from infant room to 2 years old. We loved that TLE offered an in between option 18 months to 2 years. Now that our son is 3...
Read more
kimberly GRAY
jahni brown
My grandson went to TLE for three years. He was always so excited to get to school to see ms. Stacey and Ms. Nicole. The two of them together make a phenomenal duo and always operate with such ease. My grandson goes to public school now and we were so thrilled when his teacher informed us th...
Read more
Cheryl
Adrianna Moore
My granddaughter went to TLE four 3 yrs and it is a great school. Mrs Stacey Munns was a phenomenal teacher. She took such wonderful care of Adrianna. Adrianna is 8 now and still wants to see her and Miss Yvonne every summer when she comes to visit.
E
Adrianna moore
My granddaughter and grandson went here. And Miss Stacey Munns is one of the best and loving teachers,
Traci
Lexi
TLE has two of the best teachers you could ever meet - Ms. Stacey and Ms. Nicole. They are innovative and are amazing at educating your child, teaching them how to care for others through a variety of philanthropy opportunities, treating each other with respect and kindness but most importantl...
Read more
Brianna GUATTARI
Nolan
My son has been attending TLE for over a year, and I wouldn't send him anywhere else. The teachers are wonderful, and really connect with the children. I can't believe how much he has learned over the course of a year.
Danielle B.
Azaria Jamari Jashaun
I JUST LOVE THE LEARNING EXPERIENCE! The teachers are GREAT the directors are awesome such a family feelings. My kids are in Infant A,Preschool 2,and Preschool1b. My two oldest has been here since Toddlers and Preschool 1A Every teacher has been wonderful to my kids and me they are such a big h...
Read more
Dominique W.
Samiyah W.
My daughter has been with TLE for the last 2 years and I happy because I know she's in the best of hands. I like that they are hands on with all the student and they have an open door policy to make you feel comfortable. As her mother, I feel great about the curriculam that they teaches becau...
Read more
Veronica
Both of my children have been attending TLC of Voorhees since they were 6 weeks old. My oldest is in their 'twaddler' room & my youngest is in their 'infant a' room. Throughout their time at TLC, they've both received nothing but the best education and excellent care from the staff and man...
Read more
Dusty
Michael
The teachers at TLE Voorhees are wonderful with the kids. They are very warm and caring. My son enjoys going there. I am amazed at how much he has learned so far.
Gina
Vincent
I adore TLE. My five year old, Vince, has attended TLE since he was 2 years old. The teachers are incredibly dedicated, loving and supportive. They go out of their way to ensure the kids have fun while learning! They also routinely do fun little things that bring the families together (th...
Read more
Vanessa ARNOLD
Hadleigh Arney
I am a lifer for TLE. My daughter is going to TLE Voorhees since she was 2 months old and my son (who is in second grade now) was there when they first opened their doors. Both of my children love the school and have truly gained a leg-up on entering kindergarten with great knowledge and social...
Read more
Veronica FASS
Both of my children have been attending TLC of Voorhees since they were 6 weeks old. My oldest is in their 'twaddler' room & my youngest is in their 'infant a' room. Throughout their time at TLC, they've both received nothing but the best education and excellent care from the staff and man...
Read more
Biliana ORESHKOVA
Alexa Young
My daughter Alexa has been attending TLE - Voorhees since April 2014 when she was only 4 months old and I could not be happier with the choice we've made. Since the first day I had to drop my baby girl at TLE, I have been truly grateful for the teachers, the managers and the director, who...
Read more
Kathi J
Kaelyn
TLE Voorhees has shown my granddaughter so many things. The curriculum is amazing, and the staff is the best around. We love this school!!!!
Alina RHOADS
Jacob Rhoads
My son Jacob has been enrolled with TLE-Voorhees since February 2014 and I couldn't be happier! Prior to enrolling Jacob at TLE he was enrolled at another daycare facility and I had my concerns. In a matter of days my son seemed to adjust due to the love and care he was given and I was happy wi...
Read more
Meredith SCOTT
Noah Scott
Noah has been enrolled at TLE voorhees since he was 6 weeks and I have nothing but wonderful things to say about the school. Noah has had such wonderful and loving teachers and has learned more then I could have ever imagined. I can't thank this school enough for all they do for Noah. It make...
Read more
Angela
Chika
My daughter started TLE in Preppers and right off the back we were very impressed at how accommodating management was with working with our schedule etc. She has blossomed over the years, learnt a lot, and made a lot of friends. All her teachers have been wonderful - Josie, Stacey, Nicole, to n...
Read more
Angie JOHNSON
Massimo Papale
I am amazed as to how much Massimo learned from being at TLE. You reinforce his manners, how to treat your friends, sharing, etc. He loved the puppet show and still talks about it.
Meet our TLE® Center team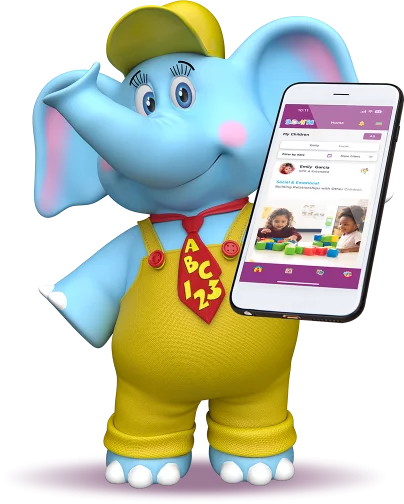 Many ways to stay connected
We offer an easy-to-use smartphone app and an array of ways to help you stay connected.
Monthly newsletters and invitations to our community events

Monthly calendars
Everyday photos of your little learner
Blog to help you stay with the current trends
Notifications of your child's learning activities
Social media Upcoming events
Hanukkah Game
Today we will be celebrating Hanukkah and playing a Dreidel Game.
Holiday Hat Day!
Wear your Favorite Holiday Hat to School today.
Ugly Sweater Day
Wear your most ugly holiday sweater today!
Cindy Loo Hou and Crazy Hair Day!
Make your hair as crazy as you can today!
Holiday Sock Day!
Wear your Favorite Holiday Socks!
Holiday Parties/Pajama Day Today!
Wear your Holiday Pajamas to school today for our Party! Did you sign up for a special treat?
Closed Today!
We are closed today! Have a wonderful Holiday!!
Center closed for New Years day
Enjoy your long weekend