 Curriculum

that develops the whole child

Our L.E.A.P.® (Learning Experience Academic Program) Curriculum uses fun, hands-on activities throughout early education to help children develop intellectually, socially and cognitively. Or as we say, to learn, play and grow.

Learn More About Our Curriculum
Characters

that bring learning to life

Children love learning from characters—and studies show that it's highly effective especially in preschool and early education. TLE® has a cast of unique, beloved characters, each one teaching children a new value or activity.
Grace & Charity
Our dynamic doggy duo introduces the importance of being generous and giving.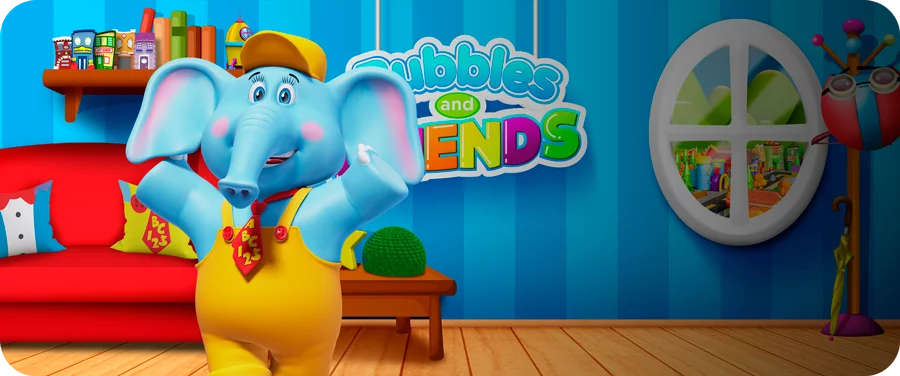 Bubbles
Our lovable friend who takes you on a daily adventure that makes kids happy to learn, play and grow.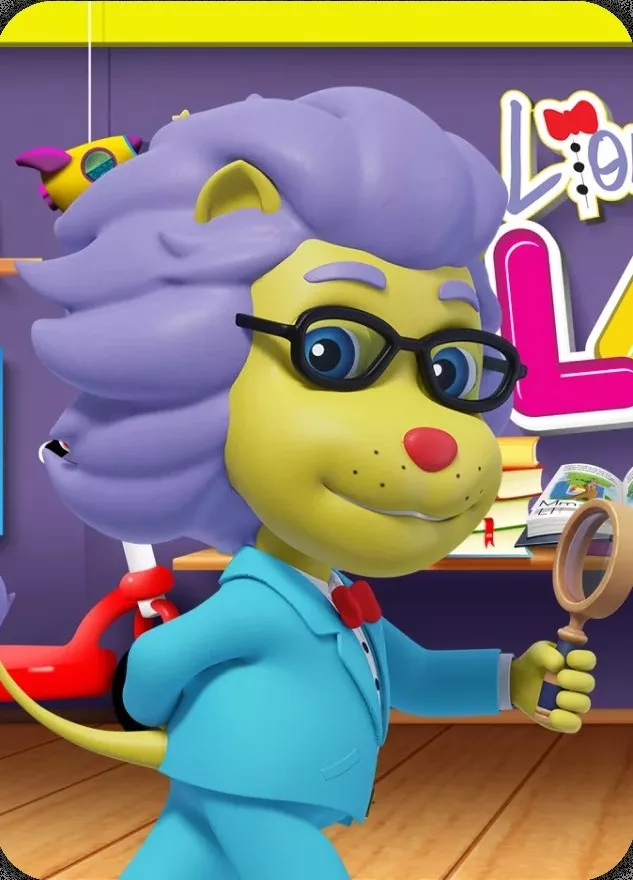 Lionstein®
Our wise and creative scientist who makes science fun and exciting.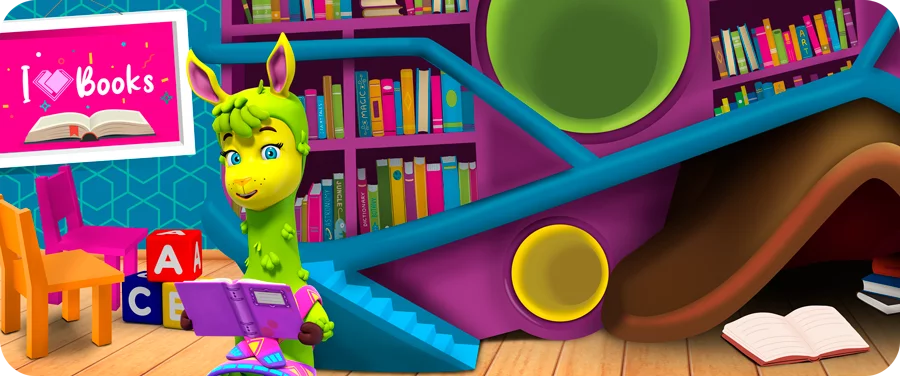 Phoebe
Our literature loving llama makes reading fun.
Two Plus Toucan
Our creative mathematician helps explore the joys of math.
Penny
Our well-mannered etiquette coach demonstrates the importance of being helpful, honest, and kind.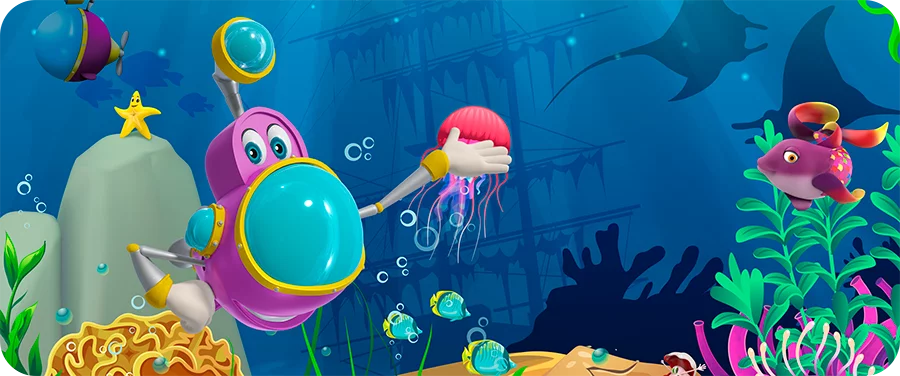 Sonar
Our adventurous submarine reveals the many wonders of the underwater world.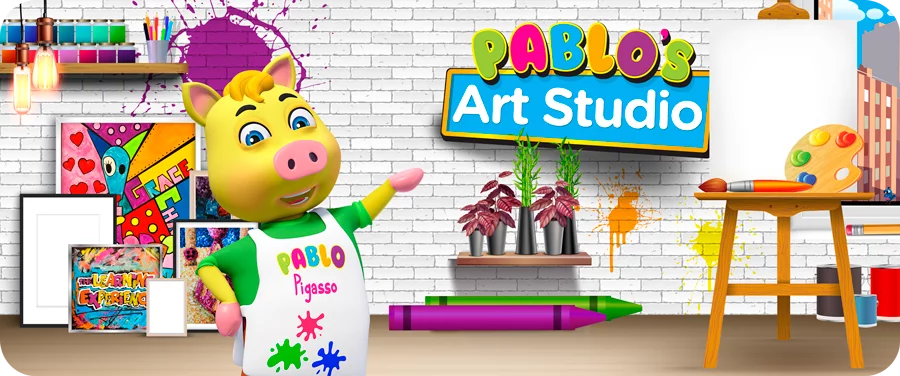 Pablo
Our creative and artsy pig helps children discover the beauty of self-expression.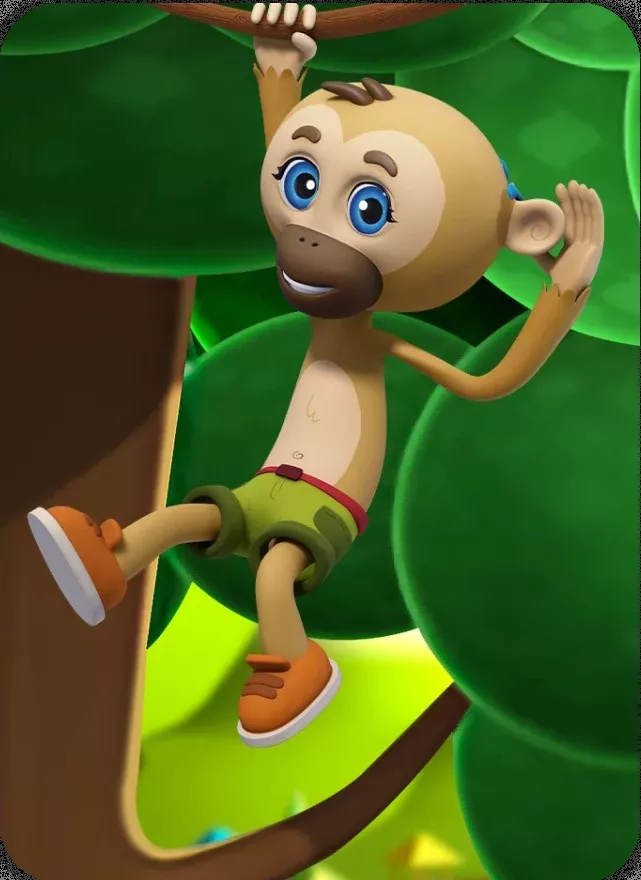 Gibby
Our kind-hearted, hard-of-hearing gibbon loves to share his passion for sign language and promoting inclusivity.
Success measured in
happy stories
See what parents are saying about TLE Childcare Centers.
Andrea
Welton
If I could give this school more stars I most definitely would! I absolutely love loveee love this SCHOOL! The word daycare for the learning experience is such an understatement because I have never seen such professional, caring, just all around group of people that are employed there!! Everyo...
Read more
Teresa
Boyd
As many parents I have mixed feelings about taking my cute little one to daycare facilities, and I was always looking for transparent management team and enthusiastic teachers. TLE Raleigh has exceeded both criteria from my experience, and I am feeling more than happy to see my kid grew in such...
Read more
Andrew YARTIN
Jace
Great learning environment. They have the students interest a top priority. Teachers and staff are pleasant, friendly and knowledgeable.
Jackie GUILLORY
Jackson, Peyton and Cameron
My family loves TLE! The teachers and staff here are like family and my children love going to school everyday. The attention to each child and their learning is apparent. They also do a great job of teaching social skills and manners. The center is VERY clean and my kids stay healthy, unli...
Read more
Gracie
Olivia
We have had out daughter at The Learning Experience Raleigh since she was 12 weeks and couldn't be happier. Olivia LOVES it and learns everyday. She is so happy when we pick her up and has formed close relationships with the staff! The teachers and staff are amazing and the facility is very sec...
Read more
Christy SCHLER
Camden Schler
The Learning Experience is a place that I highly would recommend! Being first time parents, we wanted to ensure that we found a great fit for our son, who started with TLE at 6 months. We set up several tours, and decided on TLE, because we were impressed with the cleanliness, a clearly stated ...
Read more
Cindy ARMSTRONG
Sadie and Drew Armstrong
We would definitely recommend The Learning Experience to friends and family! Our children started attending TLE about 3 months ago and the transition went much better than we expected. Our children love their teachers and we have complete confidence in the care they are receiving. It seems l...
Read more
Danielle OVERCASH
Jack Overcash
We started at TLE Raleigh 6 months ago with our first child and have been extremely happy with our experience. Our son started in Infant A and has been loved beyond measure by every teacher he has had at TLE. He LOVES coming to school everyday and adores all of his teachers. While touring TLE w...
Read more
Kristy LYNN
Lux Flynn
My daughter loves this school, as do I. This is the third daycare she has been enrolled at, in Raleigh and it is by far the best. They focus on education including technology, the teachers are great, and the directors/owners are communicative and great. Highly recommend!
Erica CARRENO
Savannah Carreno
We are so glad we decided to enroll our daughter at The Learning Experience - Raleigh at 6 weeks old. The teachers have become our family. They love and care for our daughter as if she was their own. They also teach the children manners and educate them based on a curriculum. It's always amazin...
Read more
Melissa DUDASH
Evan
We moved to TLE about 6 months ago from another daycare. We love the fact that the facility is new, clean and safe with a welcoming and friendly atmosphere. They offer a structured schedule including, plenty of physical activity, group programs, individual activities, meals, snacks and free tim...
Read more
Brandi RITTER
Harrison & Davis Ritter
We moved both of our boys to TLE because we were unhappy with our previous provider. The minute we met the owners we wanted to be a part of the TLE family! The school is clean, bright and filled with colorful artwork that the kids have made. The teachers are fantastic and take the curriculum...
Read more
Vivek
Alya
My daughter absolutely loves the school and the teachers. The entire staff is really caring and friendly.I feel this school has instilled confidence into her. They make learning such fun that I don't think my daughter even realizes she is in a school setting. I would highly recommend this to an...
Read more
Jyoti GROVER
Alya Grover
Our experience with this school has been excellent. We were more or less happy with our previous daycare but decided to move our daughter here as it was more convenient. However, everything about this school - services, teachers, way to teach kids are far superior. The staff here is very carin...
Read more
Christina MARTIN
Addision Martin
My daughter is enrolled at the Learning Experience in Raleigh and I am very pleased with the facility, the teachers, and the curriculum is top-notch. I am so impressed! I am truly amazed at how much my daughter has learned in just a month and a half. Ms. Jammie in the toddler room is amazing an...
Read more
Meet our TLE® Center team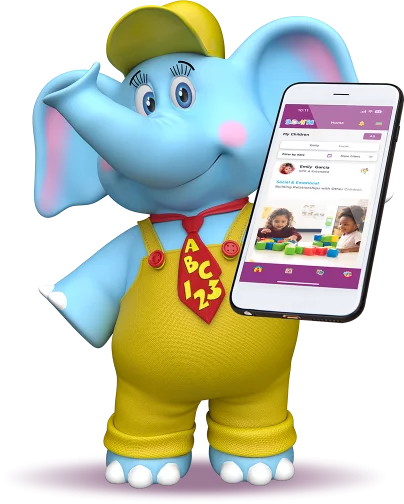 Many ways to stay connected
We offer an easy-to-use smartphone app and an array of ways to help you stay connected.
Monthly newsletters and invitations to our community events

Monthly calendars
Everyday photos of your little learner
Blog to help you stay with the current trends
Notifications of your child's learning activities
Social media