 Curriculum

that develops the whole child

Our L.E.A.P.® (Learning Experience Academic Program) Curriculum uses fun, hands-on activities throughout early education to help children develop intellectually, socially and cognitively. Or as we say, to learn, play and grow.

Learn More About Our Curriculum
Characters

that bring learning to life

Children love learning from characters—and studies show that it's highly effective especially in preschool and early education. TLE® has a cast of unique, beloved characters, each one teaching children a new value or activity.
Grace & Charity
Our dynamic doggy duo introduces the importance of being generous and giving.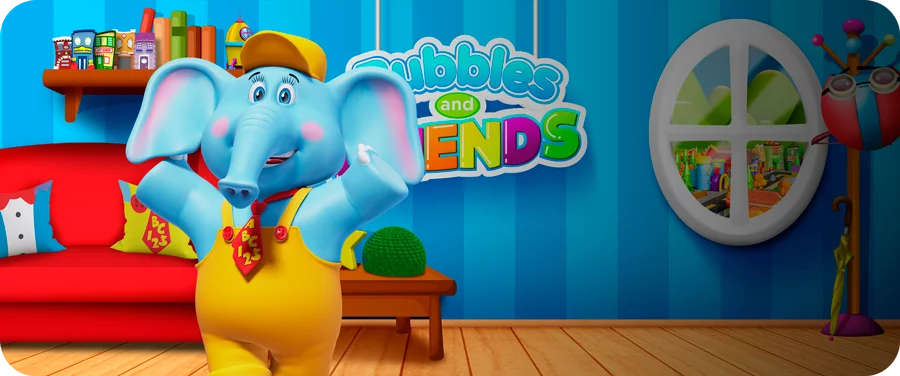 Bubbles
Our lovable friend who takes you on a daily adventure that makes kids happy to learn, play and grow.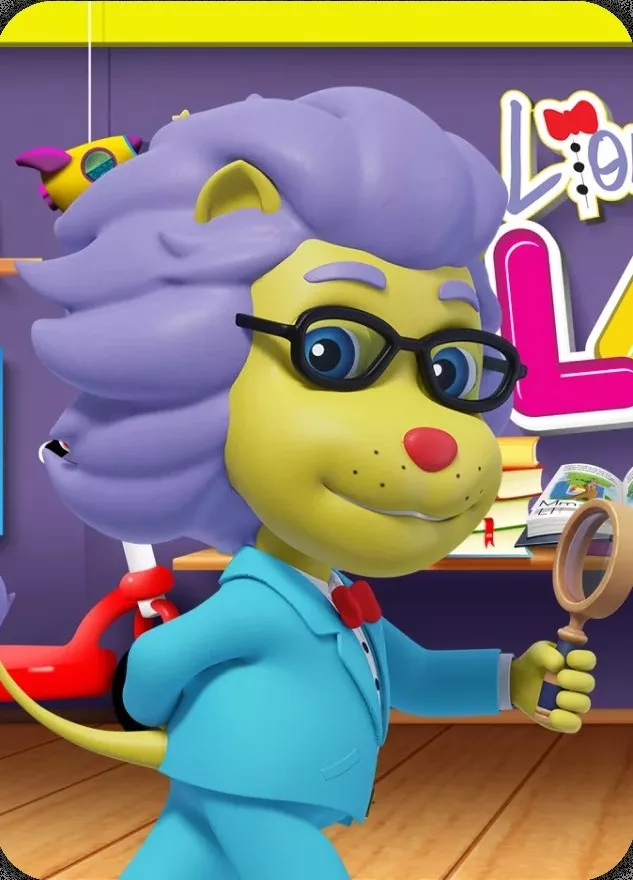 Lionstein®
Our wise and creative scientist who makes science fun and exciting.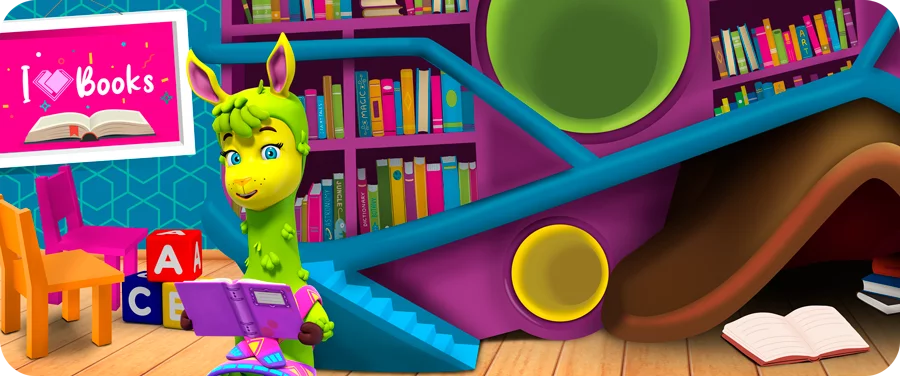 Phoebe
Our literature loving llama makes reading fun.
Two Plus Toucan
Our creative mathematician helps explore the joys of math.
Penny
Our well-mannered etiquette coach demonstrates the importance of being helpful, honest, and kind.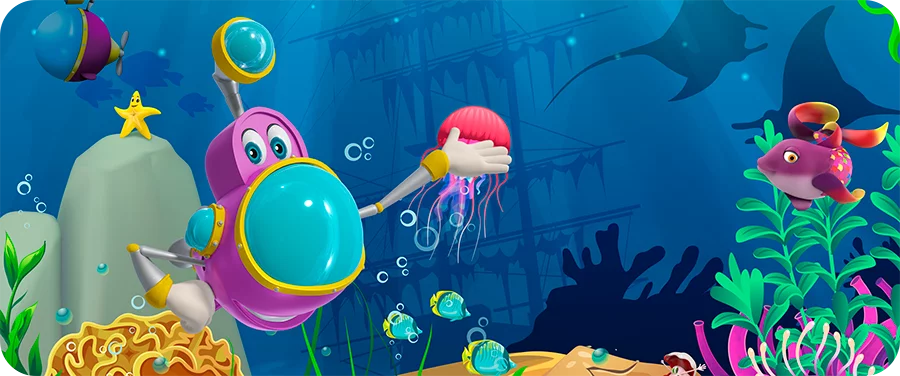 Sonar
Our adventurous submarine reveals the many wonders of the underwater world.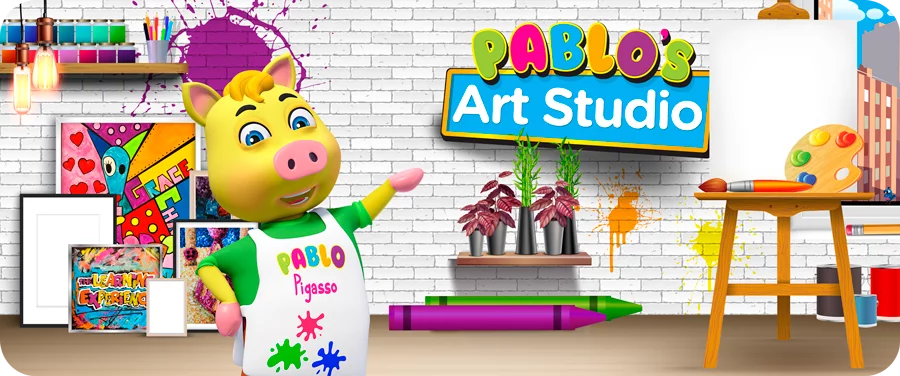 Pablo
Our creative and artsy pig helps children discover the beauty of self-expression.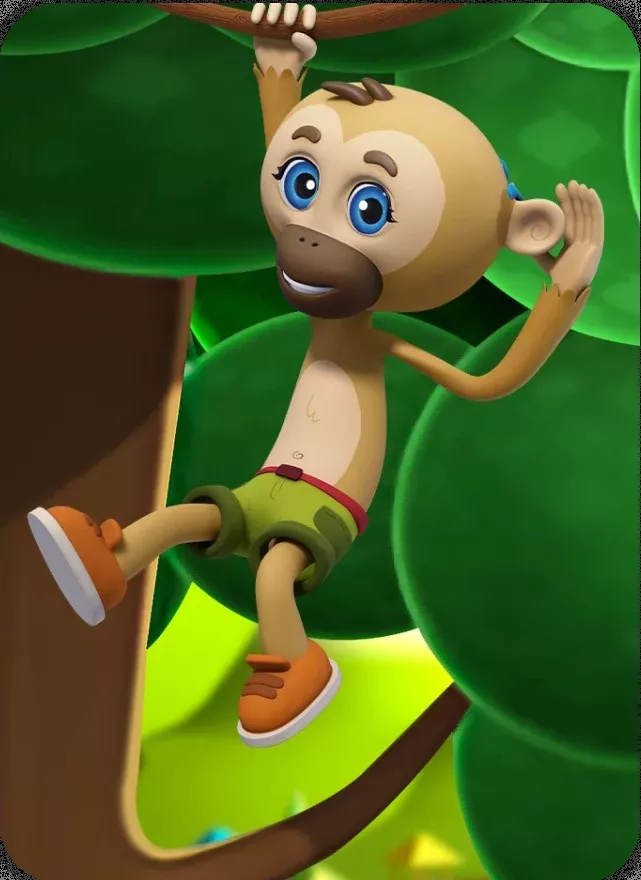 Gibby
Our kind-hearted, hard-of-hearing gibbon loves to share his passion for sign language and promoting inclusivity.
Success measured in
happy stories
See what parents are saying about TLE Childcare Centers.
Esther
Figueroa
Both my girls come home happy each day. They spend 10+ hours a day at TLE. I'm a single mother and couldn't be happier with the co-parenting done at TLE, more waking hours are spent there than with me. The teachers and staff provided a loving and caring environment in which the girls thrive. Ch...
Read more
sweta PATEL
shivam pandya
My husband & I couldn't be happier with the choice we made to put our son into TLE princeton. It is safe , clean, fun environment that our son really enjoys to go We adore all the teachers (including Bushra) They are so nice and comforting, Would recommend this center to any one. The best i...
Read more
Lauren FREEDMAN
James & Madilyn
My son started school at 10 months and is now 5 years old and loves TLE in Princeton,NJ. TLE feels like a home where his teachers have seen him grow and know him well. For this reason the transition each year to the next class is an easier one as he still recognizes and gets to see his old teac...
Read more
Manjari MADHUSUDANAN
Zia (Athena Garcia Eradath)
My little girl started attending TLE Princeton almost 4months ago. When I was checking out different schools/day cares I found she is so much attached to her mom and she needs a place where she can find both the comfort of her home and the love of her mom. I was coming to this school with not m...
Read more
Imene
Lila
Because Lila is my first child, I was very nervous with the idea of leaving her all day at the day-care, but Katie and Jessica reassured me by showing how amazing the place is, how amazing the teachers are and the best of it was that I was able to bring in my daughter gradually so she could get...
Read more
Laju SHAH
Aashray Shah
Hi, My Son Aashray is in TLE last 6 months. I love staff and the way to care my son. We love his teachers and the school is always clean and he has learned so much. I also love that when we drive by the The learning Experience on the weekends, my son waves and says "Hi school". He rea...
Read more
Priyanka JAIN
Udit Jain
Hi, My son Udit is in TLE last 1.5 years. He was going to TLE Edison last year. we moved to Montgomery. I chose again TLE even it is little far from my house. I love the staff and the way to care my son. I drop my son and go to office. I always feel, he is in his another home. TLE is another h...
Read more
Vandana
Ansh
Thank you :) I will definitely send more families to TLE as you all are so wonderful and take care of our kids as your own.
Saloni
Aarna
Moving into US from the UK - into a different system of Education and Child care - was not an easy transition for myself and my daughter; but how seamlessly we became a part of the TLE Princeton Family is a really a fairy tale. My little girl loves going to TLE. She is well informed, has many ...
Read more
Gayathri K.
Sahana Karthik
Moving to new home in the new location, our little one had a total new environment. We were much worried as of how she would be managing the new day care as well, but viola !! Thanks TLE at Princeton ! You just rocked it cradling her comfortably into a new place. Her pre school teacher is wonde...
Read more
Lynda W
Destiny & Miracle
Jim
daughter
My daughter absolutely loves coming to school everyday. She has learned so much since her time here; everyday she comes home with something new that she has learned - whether it be a new sign in American Sign Language, new song to sing with us, or another number/letter that she has learned thro...
Read more
Kathleen
do not want to share child's name
My daughter started as an infant at the Princeton location. The management team and the caregivers made the process so easy and comfortable for us. She is now a Twaddler and has learned so much at TLE Princeton. She can count to 10, she is recognizing her ABC's, sign language and stringi...
Read more
Sarah LUCK
Sydney
Sydney loves going to "school" everyday at TLE! She has really flourished over the past several months and is starting to read. She loves her teachers and is making great friends. We are very pleased!
Wayne
Mason
My wife and I couldn't be happier with the choice we made to put our son into TLE Princeton. It is a safe, clean, fun environment that our son really enjoys to goto. We adore all the teachers, they are so nice and comforting. Would recommend this school to anyone. Best in the area!
Caunya SCHNEIDER
Christopher Schneider
Hello, When I started TLE Princeton, I was feeling unsure about daycares for my 3 yr old son. We had some unpleasant experiences in the past and it just left me uneasy. So I decided tp give TLE a shot and Iam so grateful I did. Since attending here my son has learned so many things and on t...
Read more
Gowry BHAAGAVATHULA
Nivrithi Kanukolanu
My baby girl was at home during her first year. She was with me and family most of the time and had stranger anxiety. I was very worried about leaving her at a daycare to start going back to work.I made visits to a lot a daycare centers and was not happy. When I visited TLE at Princeton I knew ...
Read more
Jennifer
Mason Milo
My son has been attending TLE Princeton for 1 1/2 years. I am the type of person that isn't comfortable with leaving my child with just anyone. I was a stay at home mom and Since he was born, it has only been immediate family members that have watched him. When i decided to go back to wor...
Read more
Meet our TLE® Center team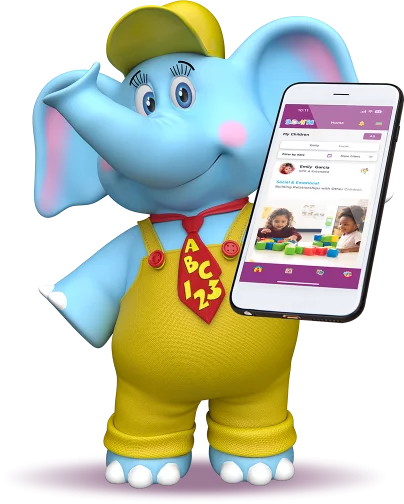 Many ways to stay connected
We offer an easy-to-use smartphone app and an array of ways to help you stay connected.
Monthly newsletters and invitations to our community events

Monthly calendars
Everyday photos of your little learner
Blog to help you stay with the current trends
Notifications of your child's learning activities
Social media