 Curriculum

that develops the whole child

Our L.E.A.P.® (Learning Experience Academic Program) Curriculum uses fun, hands-on activities throughout early education to help children develop intellectually, socially and cognitively. Or as we say, to learn, play and grow.

Learn More About Our Curriculum
Characters

that bring learning to life

Children love learning from characters—and studies show that it's highly effective especially in preschool and early education. TLE® has a cast of unique, beloved characters, each one teaching children a new value or activity.
Grace & Charity
Our dynamic doggy duo introduces the importance of being generous and giving.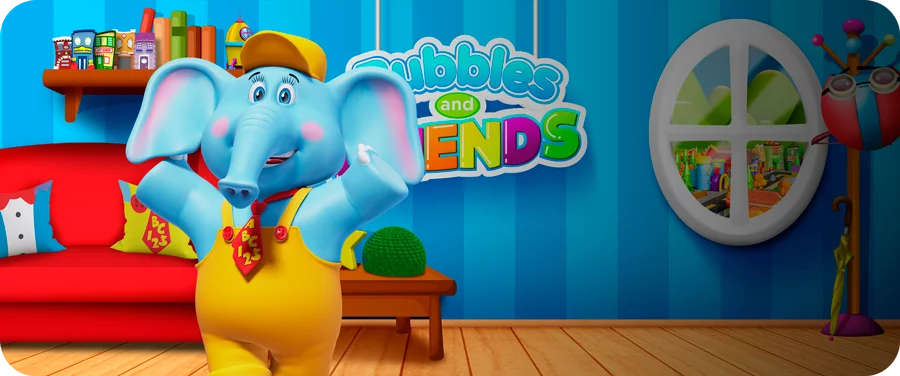 Bubbles
Our lovable friend who takes you on a daily adventure that makes kids happy to learn, play and grow.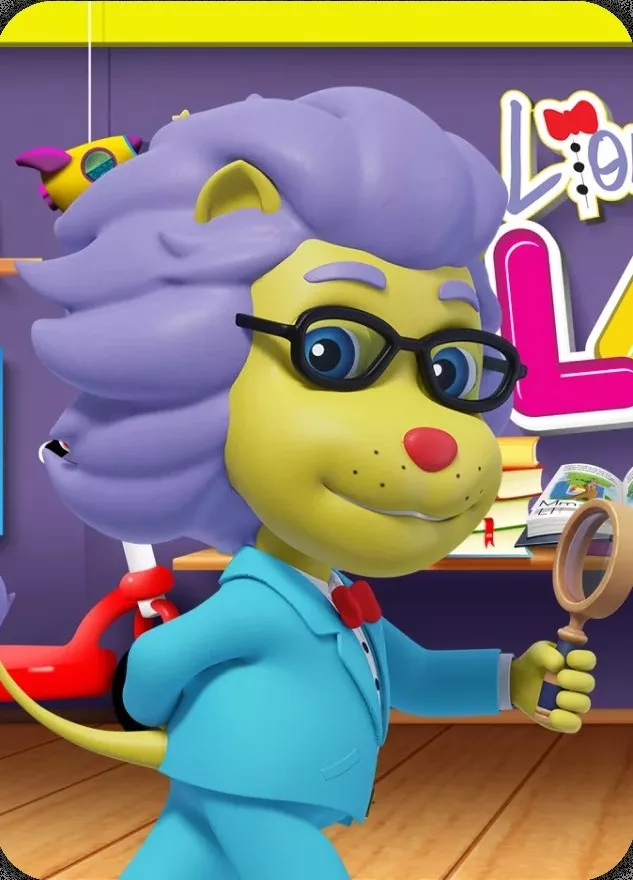 Lionstein®
Our wise and creative scientist who makes science fun and exciting.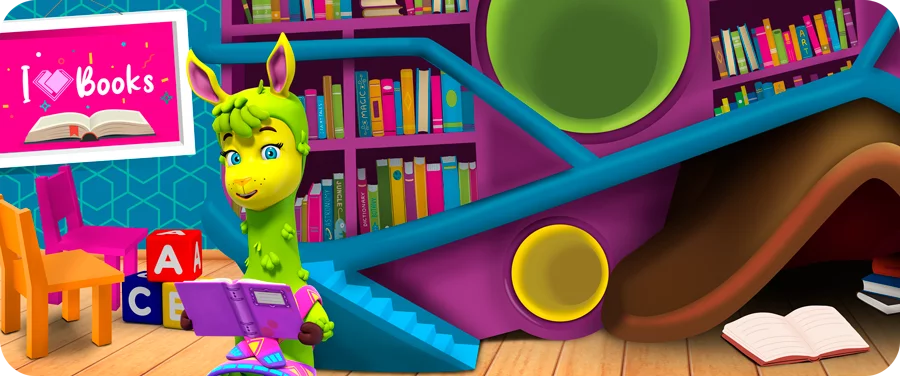 Phoebe
Our literature loving llama makes reading fun.
Two Plus Toucan
Our creative mathematician helps explore the joys of math.
Penny
Our well-mannered etiquette coach demonstrates the importance of being helpful, honest, and kind.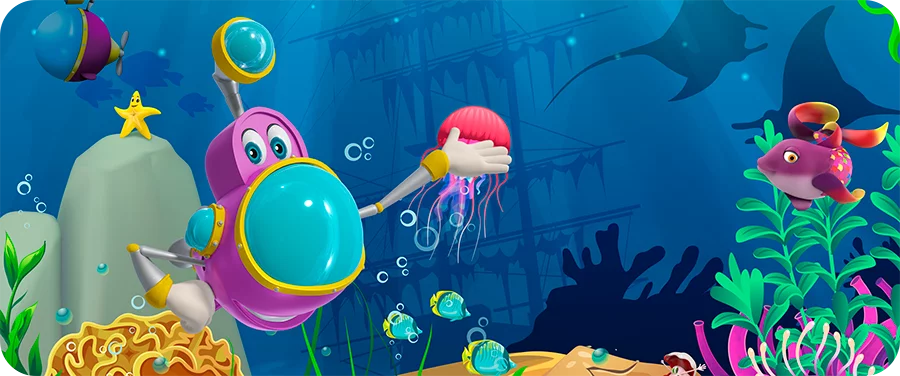 Sonar
Our adventurous submarine reveals the many wonders of the underwater world.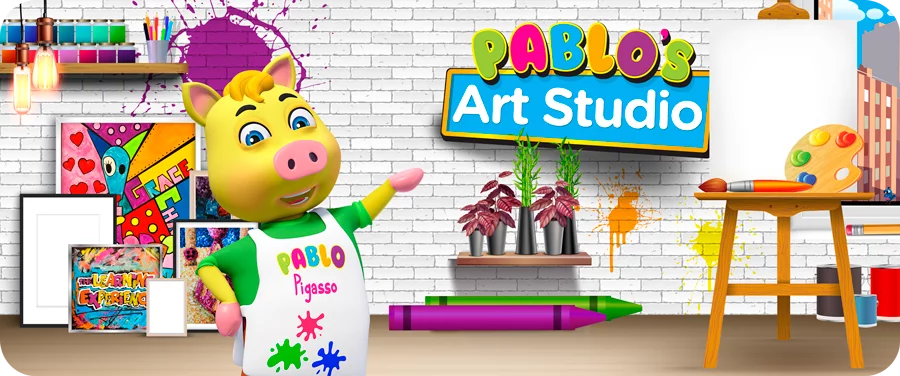 Pablo
Our creative and artsy pig helps children discover the beauty of self-expression.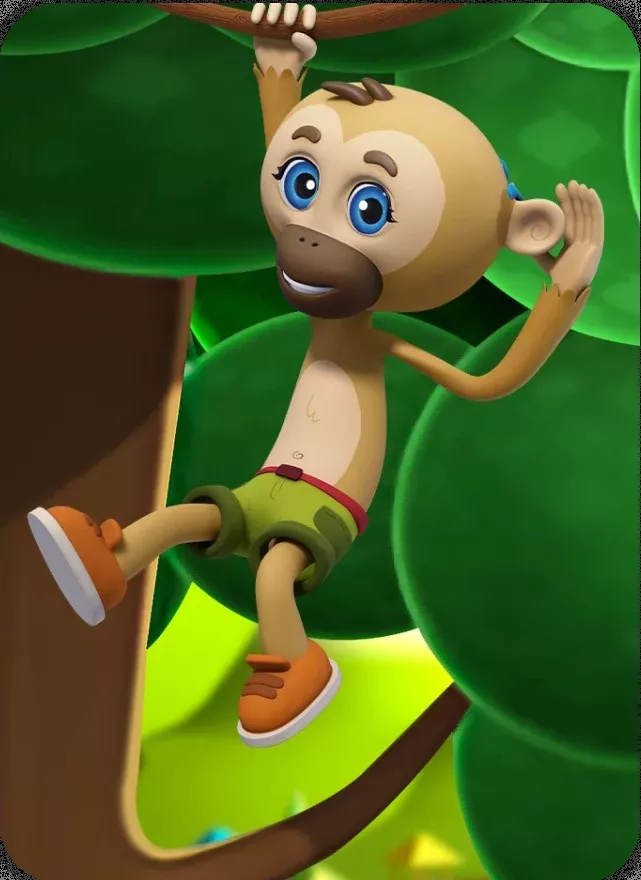 Gibby
Our kind-hearted, hard-of-hearing gibbon loves to share his passion for sign language and promoting inclusivity.
Success measured in
happy stories
See what parents are saying about TLE Childcare Centers.
Monica
Mays
The staff at TLE Piscataway are awesome. Special shot out to Mrs.Amanda who always addresses things promptly and professionally. TLE Really cares about the children and want them to excel. Im truly excited for my son Carter to be in Ms. Cassie class she truly looking forward to her teaching his...
Read more
Kaylee REUTER
I love seeing how much my son learns at TLE everyday he comes home saying new words and sentences!!! TLE is so good with him 💕
Prakash AND
Siya and Nitya Lachiramani
TLE really stands for "T"ruly "L"oving "E"xcellence - We have been fortunate enough to have both our girls Siya and Nitya graduate from infant to pre-school grade under the loving care of the teachers, center director and the franchise owners at the Piscataway cent...
Read more
Monica SHARMA
Ryan
Today is my son Ryan's last day at preschool... the end of an era. For the past seven years we have been taking one or both of our boys to daycare. I can remember my trepidation and tears on those first days with each boy. Leaving my babies to spend their day with someone else. Entrusting...
Read more
Monica SHARMA
Ryan Sharma
Ryan has been at TLE Piscataway since about a month after they opened, and has literally progressed through every class in the school. As an infant he was cared for with love and patience. As he grew older he learned the joys of friendship, socializing and playing each day as he learned mor...
Read more
Shruti PARANJAPE
Sia Paranjape
Sia started going to TLE about 3 months ago and there has been no looking back since then. She started in the infants class and it made her super independent. All her teachers have been very supportive of her and very encouraging since it took her a bit of time to adjust being away from home. H...
Read more
Alexis OSTERHOUDT
Amir Lewis
Most recently, we were in search of another quality day care center for our 2.5 year old son, AJ. He had to leave the last school that he had attended since birth. We knew this would not be an easy transition. As a first time mom, I was extremely anxious. We visited several day care centers in ...
Read more
Camille BONDS
Michelle
My husband and I reviewed several childcare centers before our daughter was born. We chose TLE in Piscataway and have not looked back. She started at TLE at 3 months old and is now 3 years old. She has truly flourished at this great center. From Infants, Toddlers, Twaddlers, Preppers and now Pr...
Read more
Jean MARIE
Jack and Kate Sapounas
Mili SATPAL
Riya Satpal
Searching for a good daycare center is a very emotional decision for any parent. Leaving their tiny child in someone's care for the entire day is decision parents take with utmost care. I put my daughter in TLE Piscataway when she was just 12 weeks old and has now reached the preschool class. T...
Read more
Sunitha NALLA
Isha Tunguturi
My son started going to TLE at Piscataway when he was 2 and half years old and he had to leave TLE this August with heavy heart to move on to Kindergarten. With the experiences I had with my son, I have sent my daughter when she was less than 2 year old and she is going to complete her 2 years ...
Read more
Hiral BHARGAVA
Yohaan Bhargava
My son started day care at the age of 18 months and i was very nervous as he had never been into day care before. But to my ease, my son got into the comfort zone slowly and loves his teachers. I would recommend TLE at Piscataway, NJ. My son started with Toddlers class and now has joined Twa...
Read more
Larissa L.
Alijah
Enrolling my son started out as an experiment. He just turned 3 years old and we weren't sure if he was ready. The administration and staff made us feel comfortable in leaving someone so important to us, in the hands of strangers (or that's how I initially thought of it!). The first day was a s...
Read more
Monica SHARMA
Colin Sharma, Ryan Sharma
When the TLE opened just down the street from our house we moved both of our boys there as we were unhappy with our previous daycare. Not only was the facility new, it was clear from our first meeting that the ownership and management of TLE Piscatway were focused on the children as people and...
Read more
Swarna
Hansika and Harsha
Meet our TLE® Center team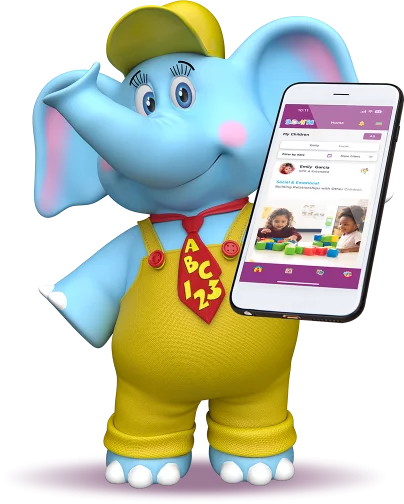 Many ways to stay connected
We offer an easy-to-use smartphone app and an array of ways to help you stay connected.
Monthly newsletters and invitations to our community events

Monthly calendars
Everyday photos of your little learner
Blog to help you stay with the current trends
Notifications of your child's learning activities
Social media Upcoming events
Dress Like a Candy Cane
Day 3 of 12 Days of Christmas - Wear your red and white to dress like a candy cane. 🔴
Merry & Bright - Wear Bright Colors
Day 4 of 12 Days of Christmas - Our friends will dress merry and bright just like holiday lights. 💡
Hanukkah Blue
Day 5 of 12 Days of Christmas - We will turn our school blue wearing blue for Hanukkah.
Grinch Thursday - Wear Green
Day 7 of 12 Days of Christmas - Our hallways will be flooded green with our teachers and students dressed in their grinch green.
Festive Pajama Day
Day 8 of 12 Days of Christmas - who doesn't love a cozy pajama day our students and teachers will wear the festive holiday pajamas.
Holiday Cookie Decorating 🍪
Day 8 of 12 Days of Christmas - What a fun holiday favorite. Our students will enjoy decorating their very holiday gingerbread cookies. 🍪
Holiday Caroling 🎅🏽❄🎄🕎
Day 9 of 12 Days of Christmas - Our students will tour of center singing some of our all-time favorite holiday songs. 🎄🎅🏽❄
Festive Scarf Day
Day 10 of 12 Days of Christmas - Wear a festive scarf. Our teachers and students will be able to wear their favorite festive holiday scarves today.
Ugly Sweater Day 👚
Day 11 of 12 Days of Christmas - Today our school will be flooded with our favorite and most creative holiday sweaters.
Giving Friday
Day 12 of 12 - Giving Friday our students and teachers will show their appreciation by gift giving.
Merry Christmas - SCHOOL CLOSED🎄🎅🏽
We will be closed today. We wish all our families that celebrate a Merry Christmas.
Happy New Year - School Closed 🎉
Happy New Year to all of our families. We wish you a blessed, healthy, and prosperous new year. We will be CLOSED today.