 Curriculum

that develops the whole child

Our L.E.A.P.® (Learning Experience Academic Program) Curriculum uses fun, hands-on activities throughout early education to help children develop intellectually, socially and cognitively. Or as we say, to learn, play and grow.

Learn More About Our Curriculum
Characters

that bring learning to life

Children love learning from characters—and studies show that it's highly effective especially in preschool and early education. TLE® has a cast of unique, beloved characters, each one teaching children a new value or activity.
Grace & Charity
Our dynamic doggy duo introduces the importance of being generous and giving.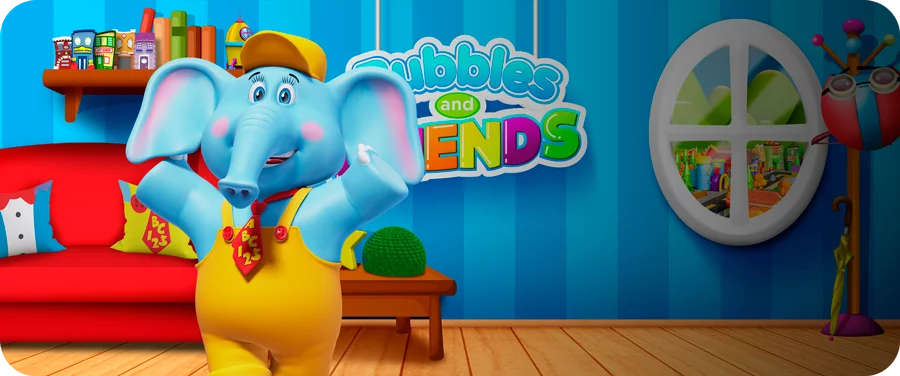 Bubbles
Our lovable friend who takes you on a daily adventure that makes kids happy to learn, play and grow.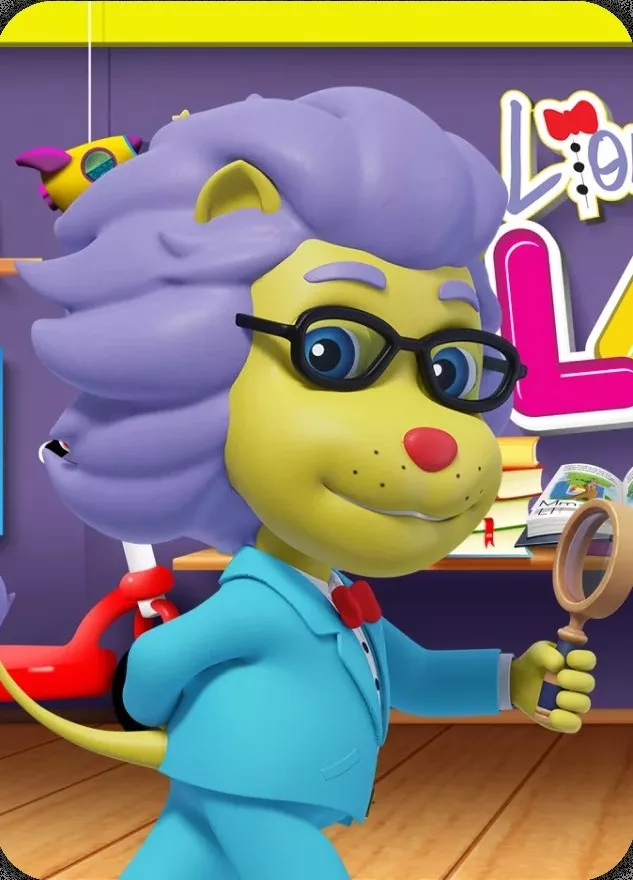 Lionstein®
Our wise and creative scientist who makes science fun and exciting.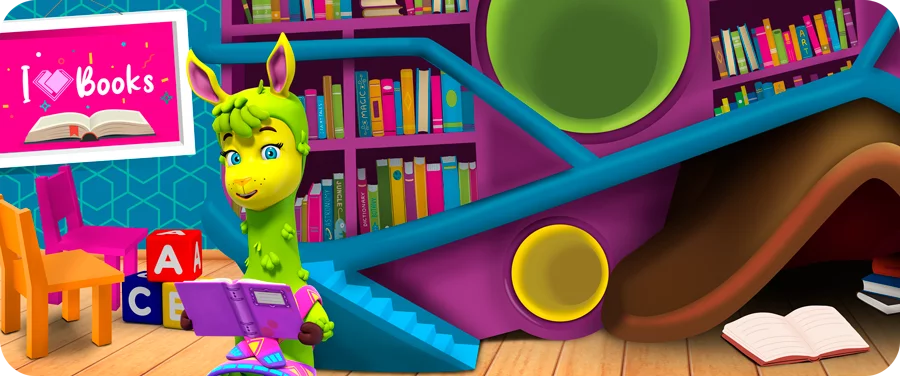 Phoebe
Our literature loving llama makes reading fun.
Two Plus Toucan
Our creative mathematician helps explore the joys of math.
Penny
Our well-mannered etiquette coach demonstrates the importance of being helpful, honest, and kind.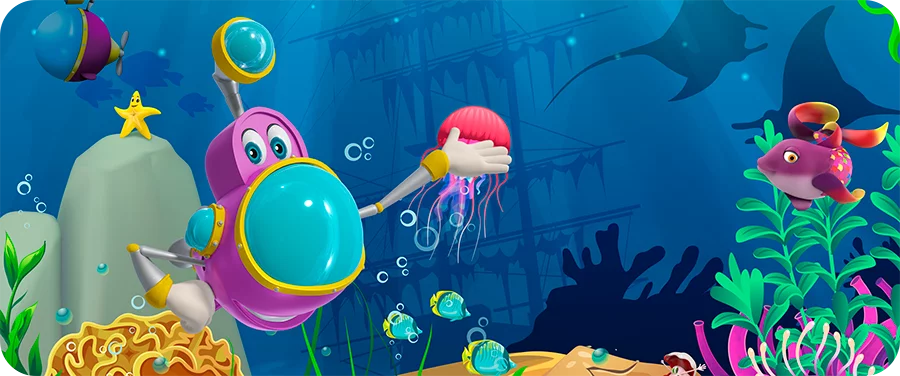 Sonar
Our adventurous submarine reveals the many wonders of the underwater world.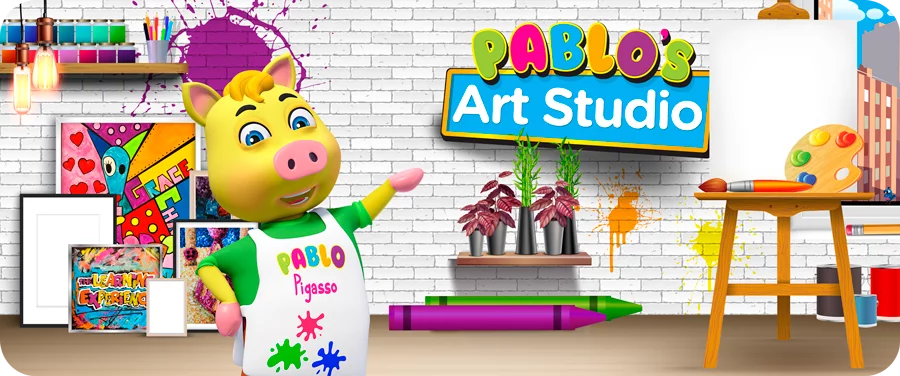 Pablo
Our creative and artsy pig helps children discover the beauty of self-expression.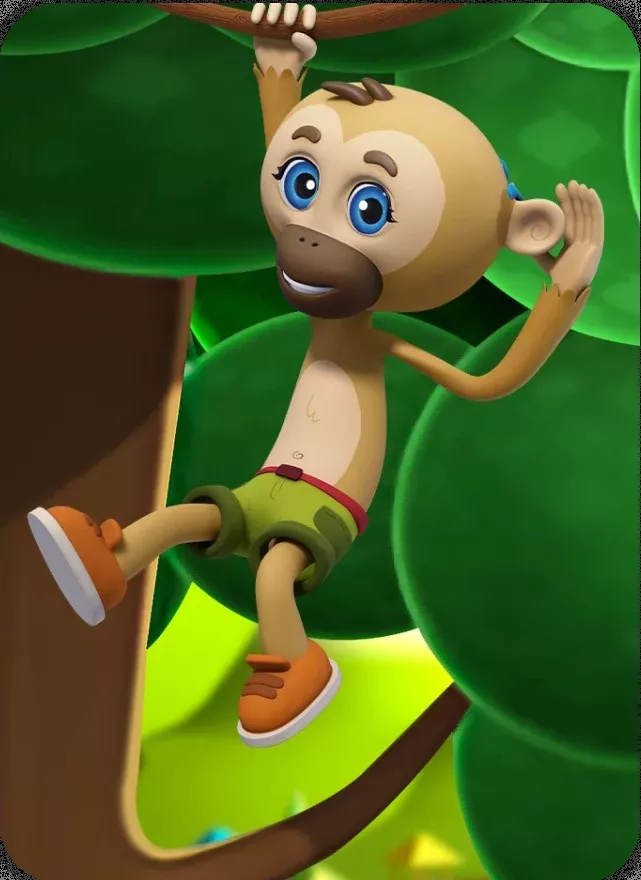 Gibby
Our kind-hearted, hard-of-hearing gibbon loves to share his passion for sign language and promoting inclusivity.
Success measured in
happy stories
See what parents are saying about TLE Childcare Centers.
Ashley SCHROEDER
I love seeing my daughters vocab grow within the 3 weeks she has been at TLE and also how understanding to staff are in every way ~Ms. Schroeder
Stephanie DEL
Michael
Michael was 2 years old when I realized something wasn't right. He had been attending an in-home daycare at the time and we were at a friends house for a play date, when I noticed that his social and academic skills were... lacking. I decided that he needed a better daycare setting. I looked at...
Read more
Juliet FONSECA
Tommy Fonseca
My son started TLE 5 months ago and from our very first visit we loved it! The place itself is so impressive from the curriculum, the detailed attention to every child, the vast learning utensils and techniques available, to the life skills taught by the entire staff. It is so comforting knowin...
Read more
Sara WELSH
Luke Welsh
My son loves "the Bubble school." Every teacher he has had has been wonderful and they all seem to genuinely care about the kids. It's a great learning environment.
Colleen PIERSON
Eva
My child Eva goes to the TLE in Nazareth PA... I have seen a great improvement In her. She has blossomed at this center . When she first started a day after her first birthday in toddler A she wasnt walking or babbling. Now she's running ,talking, and signing! I appreciate all the staff at TLE...
Read more
Kacy M
McKinley and Maris
Our daughters love TLE! The teachers are great. The hours are extremely convenient and it is very rare that the center closes. The curriculum is perfect in preparing the kids for kindergarten.
Sean OTT
Madeline, lily and Zachary
Great child care center! Very pleased with the care they provide our children. I would highly recommend this facility to anyone!
Stefanie OTT
Madeline, lily, and Zachary
Very pleased with how well prepared my daughter was for kindergarten. A special thanks to the teachers for taking such great care of my children.
Linda FISHER
Grace, Karoline and Carl Kelly
My 3 grandchildren have been fortunate enough to attend this facility. What a great choice their parents made when they had to decide where their children would spend their preschool years.
kirsten PICCINI
Giovanni and Jacob
We found TLE through our friends the Kelly family. While we don't use them for daycare every day we use them for parents night out. THE staff is wonderful to our children, the price is great and it allows us a few hours of adult time and the peace of mind that our children are safe and well ca...
Read more
Kathleen S.
Danielle
Danielle loves her teachers and friends that she has met at TLE. The experience we have had is wonderful. The staff are friendly and caring. The building is bright and inviting. They not only teach essentials like the ABC's, but also how to be a better community member with all of the chari...
Read more
Michael MORYKIN
Maxweell
Our 11 month old son has been attending TLE since he was 8 weeks old. The staff is energetic, happy, and dedicated to the TLE principles (Learn, Play, Grow). We can tell he is truly enjoying his TLE experience by the huge smile he displays upon seeing his classmates and teachers each day.
Stacey MORYKIN
Maxwell Morykin
We have had our soon to be 1 year old son at TLE in Nazareth since he was 10 weeks old. I still call to check on him regularly and the staff are just as friendly as the first day I called. My son has learned so much under their care and smiles every time he sees the staff. The Parent's Night...
Read more
Nicole HABERLE
Treyvon Nixon
My son starting going to TLE about over a year ago when he was dealing with a very difficult situation. His father had just passed. My son was 2 1/2 yr. at the time. He had previously stayed home every day with his father so going to daycare was a new experience to him. He had a really hard tim...
Read more
Craig CHASE
Carl Kelly
Although my grandson is sometimes a bit reluctant to leave his mother in the morning once in the facility he has a great time and enjoys his classmates and teachers very much.
michael KELLY
carl kelly
My son loves TLE in Nazareth. We love the parent's night out program. All three of our kids go there for a friday night movie and pizza and my wife and I get a date once a month! My daughters went there and were well-prepared for kindergarten and I have no doubt my son will as well.
Morgan KELLY
Grace, Karoline & Carl
We have been at TLE since our youngest of three was 12 weeks old; he is now 4. My girls were more than prepared for kindergarten after spending their preschool years at TLE. The center offers convenient hours and is always clean. They communicate with the parents on all levels. My girls rec...
Read more
Tracy BUTRYN
Liam
We have had Liam at TLE since he was 4 months old. After looking at several childcare centers, TLE was supieror to all! The teachers are great, and they have a great curriculum geared toward effective development. We love it at TLE, and so does Liam!!
Kristin FIELDS
Megan Fields
Megan loves going to TLE. She looks forward to seeing her friends and teachers. She always has a wonderful time at TLE. TLE is a loving, caring environment and I appreciate all the personal attention the Nazareth site offers to our family.
Jaime KEENEY
Miranda and Jaxon Keeney
Our children transitioned to The Learning Experience from a different daycare in December and we are SO Happy! We loved our old daycare, but had to leave because the cost of two children in daycare was so high. We tried an interim daycare and were not happy with the quality. On a Friday afterno...
Read more
Jennifer DEILY
Sarah, Colin & Will
My children have been at TLE since the Spring of 2013. We, as a family, have enjoyed every second of it. My oldest child (6) got a great pre-school education and was more than prepared to attend kindergarten this past fall. She loved learning about language, science, social studies and all t...
Read more
Dina DIDION
Samantha and Anderson Didion
I love TLE! My daughter has been going there since she was four months old (she turns five in March) and my son, who is 2-1/2, has been going there since he was three months old. The teaching staff is amazing. My kids have learned so much here. The teacher in the infant room made it so easy to ...
Read more
Melissa MCGILL
Cole
The education structure is excellent. Cole is going to school each day not a babysitter. The staff is like Cole's extended family. I feel like he is becoming a social and well rounded little person because of his time at TLE.
Margaret MCNAMARA
Lillyanna
We are very happy with the school. The is very professional an my child is doing well.
Myra PINO
Sofia
Sofia loves the learning experienece and so do we. The facility is so clean and the program has already taught my 1 year old daughter how to sign. She has only been at the center for 6 months and I honestly can say this is the best center we could have ever hoped for. Thank you to all the ladi...
Read more
Meet our TLE® Center team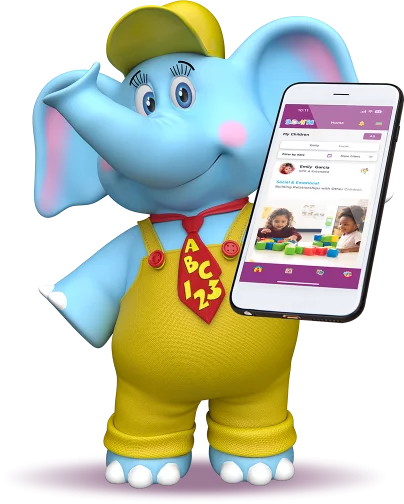 Many ways to stay connected
We offer an easy-to-use smartphone app and an array of ways to help you stay connected.
Monthly newsletters and invitations to our community events

Monthly calendars
Everyday photos of your little learner
Blog to help you stay with the current trends
Notifications of your child's learning activities
Social media