 Curriculum

that develops the whole child

Our L.E.A.P.® (Learning Experience Academic Program) Curriculum uses fun, hands-on activities throughout early education to help children develop intellectually, socially and cognitively. Or as we say, to learn, play and grow.

Learn More About Our Curriculum
Characters

that bring learning to life

Children love learning from characters—and studies show that it's highly effective especially in preschool and early education. TLE® has a cast of unique, beloved characters, each one teaching children a new value or activity.
Grace & Charity
Our dynamic doggy duo introduces the importance of being generous and giving.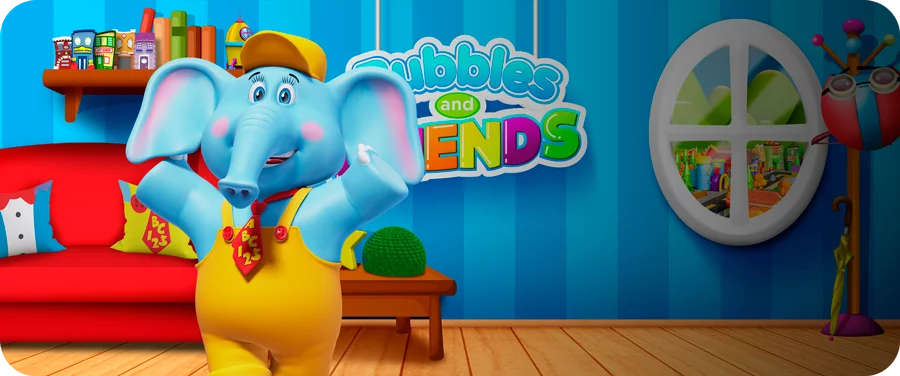 Bubbles
Our lovable friend who takes you on a daily adventure that makes kids happy to learn, play and grow.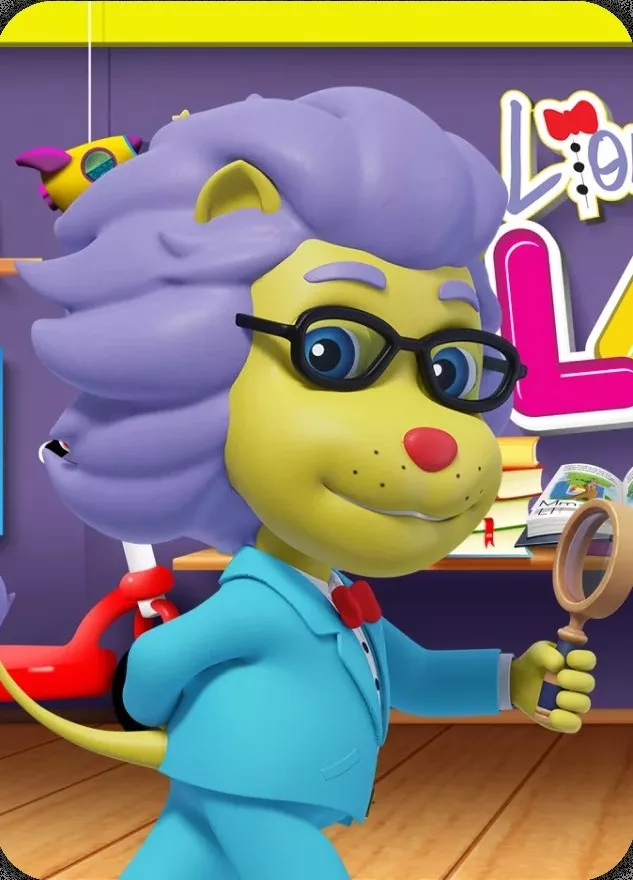 Lionstein®
Our wise and creative scientist who makes science fun and exciting.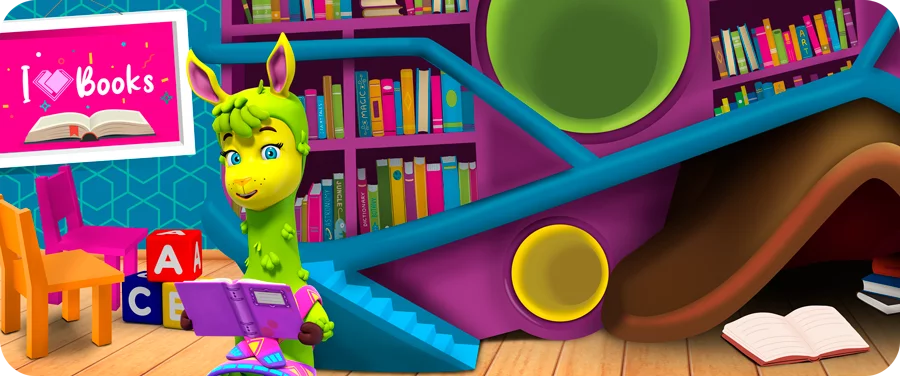 Phoebe
Our literature loving llama makes reading fun.
Two Plus Toucan
Our creative mathematician helps explore the joys of math.
Penny
Our well-mannered etiquette coach demonstrates the importance of being helpful, honest, and kind.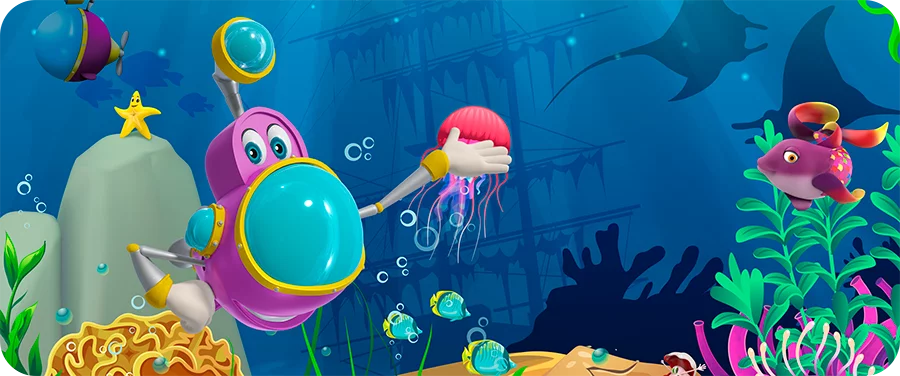 Sonar
Our adventurous submarine reveals the many wonders of the underwater world.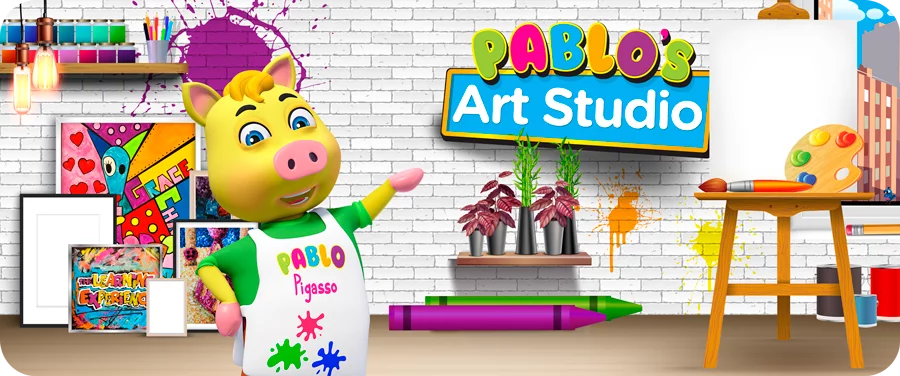 Pablo
Our creative and artsy pig helps children discover the beauty of self-expression.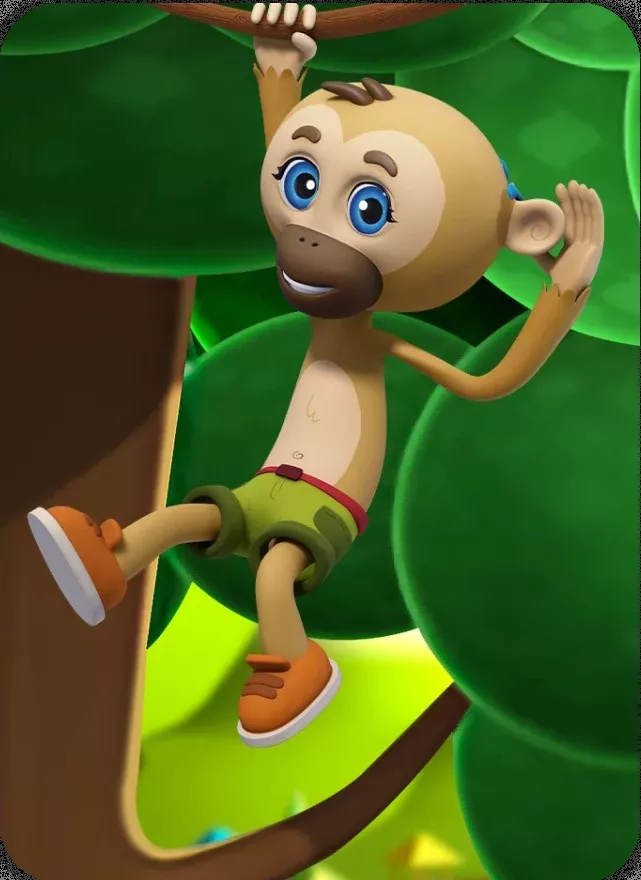 Gibby
Our kind-hearted, hard-of-hearing gibbon loves to share his passion for sign language and promoting inclusivity.
Success measured in
happy stories
See what parents are saying about TLE Childcare Centers.
Mildred ISAAC
Good daycare
James
Moore
TLE has been so great for my son, Im amazed about how much he is learning and how much he enjoys it. My son says multiple times a week how much he loves school and his teachers, he's made a few friends, his focus has expanded, and the menu is out of this world (he eats better than me during the...
Read more
Kate
Morris
Our family LOVES this The Learning Experience! Since our first day in October, we have seen great progress in our daughter's development. At 1 year old she is learning sign language, reading books on her own, dancing, solving puzzles and many more - all of which is a direct reflection on ...
Read more
Stefanie
Barron
My son has been going to the Learning Experience since he was 12 weeks old and we have never had a bad experience. All of his teachers really seem to care about him and have done wonders in helping him achieve milestones! I credit them for helping to potty train him and make it so much easier f...
Read more
Tiera
Madsen
My husband and I are so grateful to TLE. Our baby boy is so happy there, he practically jumps out of our arms to be with his teachers. For new parents, like ourselves, communication is key; we're always updated on how our little guy is doing, we even get pictures throughout the day! If yo...
Read more
Saybah KOLLIE
Malcolm & Michael Reeves
We've always disagreed about many things but choosing TLE is one thing we agree upon and today I must say I'm glad we did. Our Twin boys love it there!! Staff members are friendly yet very professional. Our babies are excited every morning as they leave home for school almost making me wish I c...
Read more
Coretta TOMMY
Gemia Reeves
Our daughter joy brings us joy. She started in June and she loves TLE. It's new, looks great, clean and could not ask for a better staff. Keep up the great job toddler 2 teachers. Thanks for all you do. Imagine our 20month old girl teaching two adult sign language. Lol
Sherre GRAVES
Aaliyah Graves
I have been very pleased with how my 2 year old has advanced since she has been attending The Learning Experience. The facility is very clean which was a must when I started looking for daycare. The staff are very knowledgeable about their job and they care about the children. The camera's thro...
Read more
Gail ROSS
Lilly Ross
My granddaughter has been at TLE for well over a year now, and I can tell you that she has blossomed into a wonderful little person. TLE and especially the staff have managed to develop her imagination, personality and expressiveness. I can't thank you enough for opening this center in our ar...
Read more
Mariska N.
Ilyjah Persaud
My family and I moved to PA from NY not too long before my son started at TLE. I was very skeptical about day cares since apparently a lot of stuff had been happening at various schools to little ones. After doing some research I came upon TLE and immediately fell in love with it. I did the ori...
Read more
Gerri E
Siena
I wanted to send my daughter to a school that was close to my job and at the same time have her attend a place that would give her the care and structure I would give her personally. I found that at TLE of Levittown. I love that if I have a concern for my daughter they listen and try to handl...
Read more
Jennifer BENNETT
Chase Mitchell
Since my son has been attending The Learning Experience he has advanced in his speaking skills. Along with learning how to count forward and backwards, he knows some Spanish as well! He is excited to go to school everyday and never wants to leave when I come to pick him up! The staff is incredi...
Read more
Gerri EBEID
Siena Ebeid
My daughter Siena is my first priority and when I found TLE in Levittown I immediately transferred my daughter there. The facility is impeccably clean and the owners and staff show a real interest in her. I absolutely love the security feature and my daughter comes home happy and excited whil...
Read more
Gail R.
Lilly R.
I must tell you right from the start that The Learning Experience is not a daycare center, it is a teaching school. When I walked into The Learning Experience, I knew immediately that this was the place that I wanted my Granddaughter. This center is like no other. If you are looking for a pl...
Read more
Meet our TLE® Center team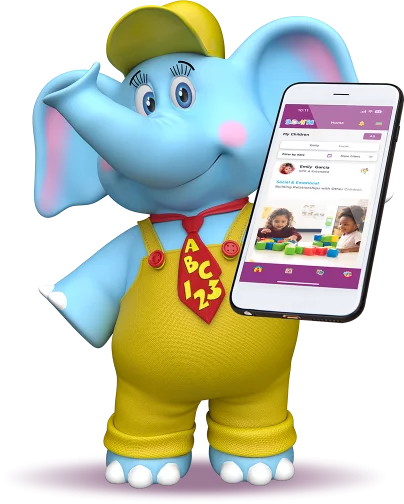 Many ways to stay connected
We offer an easy-to-use smartphone app and an array of ways to help you stay connected.
Monthly newsletters and invitations to our community events

Monthly calendars
Everyday photos of your little learner
Blog to help you stay with the current trends
Notifications of your child's learning activities
Social media Upcoming events
Winter Wonderland
Join us for a winter wonderland event! We'll have a visit from the storyteller, Santa, and everyone's favorite blue elephant-Bubbles!
Holiday Parties!
Join us for tasty treats, and lots of fun with your TLE friends! We'll celebrate the holidays and the year end with classroom parties on Dec 20th at 2:30 PM
"Ugly" Sweater Day!
It's that time...time for our annual "Ugly" Christmas sweater day. Wear your fun, festive, and cute holiday attire on December 20th.