 Curriculum

that develops the whole child

Our L.E.A.P.® (Learning Experience Academic Program) Curriculum uses fun, hands-on activities throughout early education to help children develop intellectually, socially and cognitively. Or as we say, to learn, play and grow.

Learn More About Our Curriculum
Characters

that bring learning to life

Children love learning from characters—and studies show that it's highly effective especially in preschool and early education. TLE® has a cast of unique, beloved characters, each one teaching children a new value or activity.
Grace & Charity
Our dynamic doggy duo introduces the importance of being generous and giving.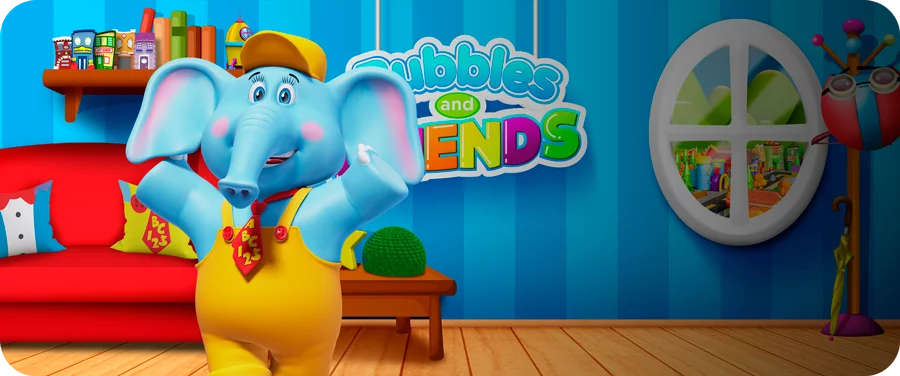 Bubbles
Our lovable friend who takes you on a daily adventure that makes kids happy to learn, play and grow.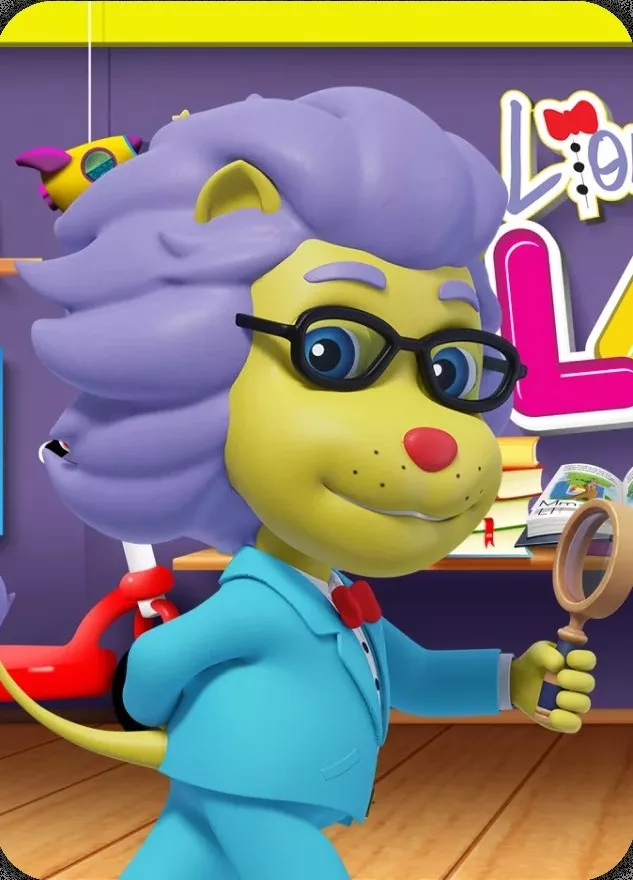 Lionstein®
Our wise and creative scientist who makes science fun and exciting.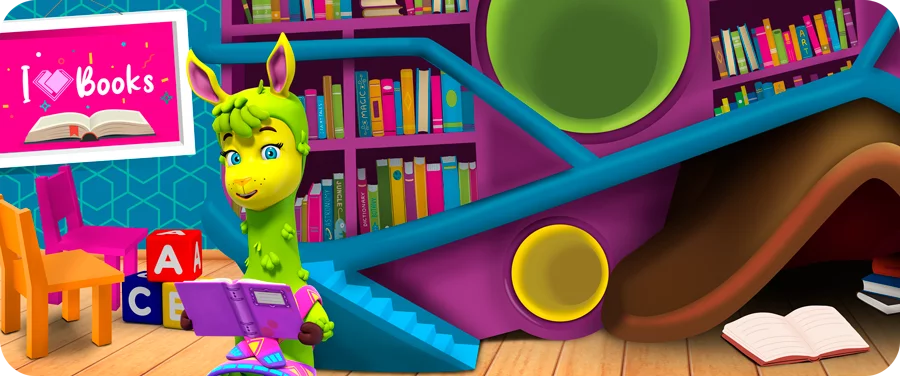 Phoebe
Our literature loving llama makes reading fun.
Two Plus Toucan
Our creative mathematician helps explore the joys of math.
Penny
Our well-mannered etiquette coach demonstrates the importance of being helpful, honest, and kind.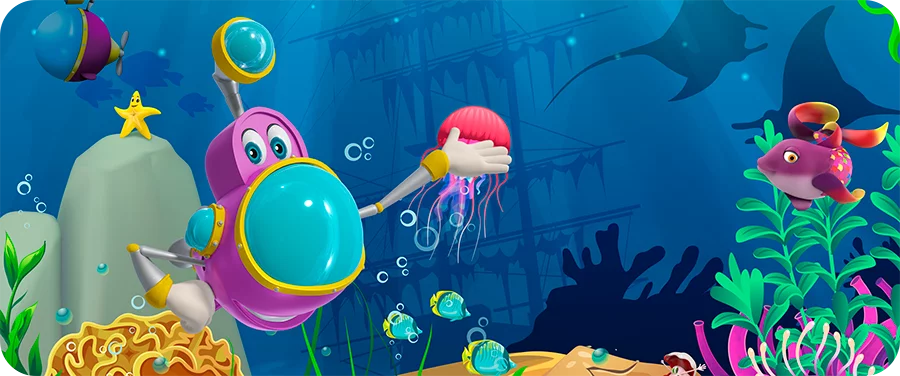 Sonar
Our adventurous submarine reveals the many wonders of the underwater world.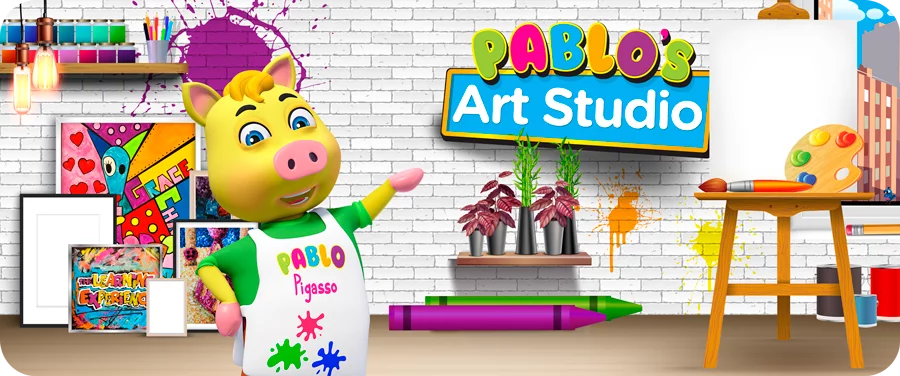 Pablo
Our creative and artsy pig helps children discover the beauty of self-expression.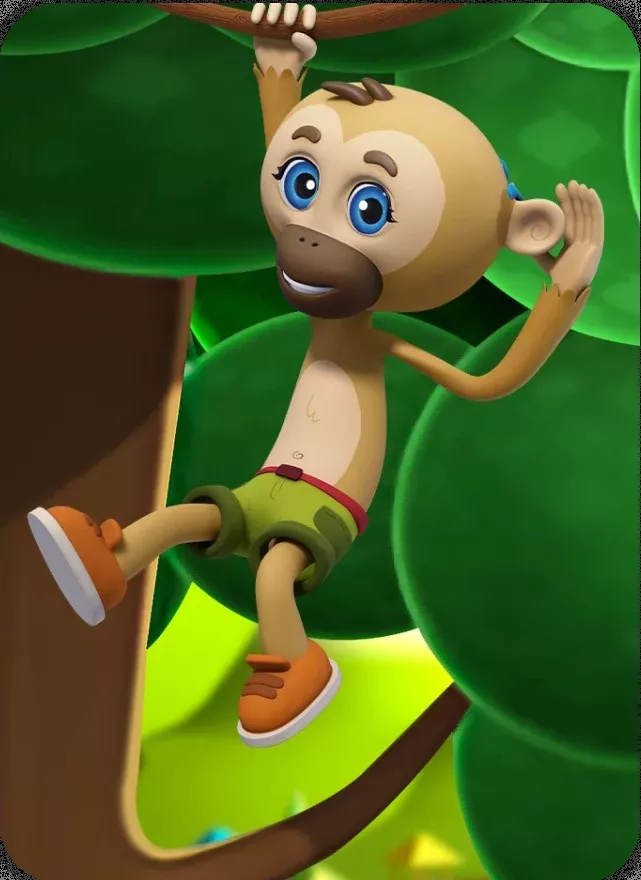 Gibby
Our kind-hearted, hard-of-hearing gibbon loves to share his passion for sign language and promoting inclusivity.
Success measured in
happy stories
See what parents are saying about TLE Childcare Centers.
Gregory
B
I just have to say what an amazing experience my family has had at The Learning Experience in Ledgewood. We have 3 boys and each have attended TLE since they were babies. This year marks our 3rd sons final year and we are actually sad that we will be finished soon. The teachers and staff at t...
Read more
Noshella
D
Leaving your child in someone else's care is a nightmare for any parent, but that was our best decision having our Laffie HiHi Siya join the TLE family!! We saw a timid toddler to a jolly toddler eager to go to school every day. Putting us to sleep at nights, q is for quiet etc!! Havin...
Read more
Jennifer MCGRATH
Madisy
We have been at TLE Ledgewood for over 6 years now. Our first daughter started when she was just 5 months old and now our younger daughter attends. Both girls have loved the school and so have we! We have always felt so comfortable at TLE, knowing our girls would be safe, loved, and learning ne...
Read more
Jean-Marie MOLINARO
Emily
Our daughter Emily started at TLE Ledgewood when she was 6 months old and just graduated preschool in June of 2016. From day 1 we felt a connection and were happy with the staff and curriculum. We watched our daughter grow into a beautiful little girl with the help and patience of the TLE s...
Read more
Theresa MAHONEY
Ryann
Our daughter has been attending TLE for the last 4 years. We are extremely happy with the love and care she has received there. All of the teachers and administrators truly have the best interest of our child in mind at all times which puts my mind at ease every day. The center plans fun and ed...
Read more
jennifer
Brooke
I just want to thank everyone at TLE. My Daughter Brooke has been at this center for 2 1/2 years. She has learned so much, can start to read, writes very well, etc. All the teacher are wonderful, you can talk to them whenever you need to. Jessica and Sasha are wonder, any concern they will...
Read more
Jen
Lily and Cameron
I just wanted to express my appreciation for the hard work and creativity that Jessica, Sasha, and the TLE Ledgewood team put into the "Prom" they held for the pre-K and K class. They did pictures, pizza, and dancing. The kids (and parents) had a great time. I thought it was a very fu...
Read more
Christina
Madisyn
My daughter Madisyn has been at TLE for the past 4 1/2 years. She has had amazing teachers, and has learned so much while at the center. The staff is kind, professional, and always wants the best for their kids. Thank you!!
jennifer
brooke
My daughter has been going to TLE since she was in twaddles and now she is in PS3. The programs are fun and have great learning experience for her, she has learned writing, manners, all about safety it is wonderful. The summer program is Great!, lots of fun. The teachers and director Jessic...
Read more
Susan ROBERTS
Hannah
We have been extremely pleased with the overall experience of TLE, Ledgewood. Our daughter started going to daycare at 14 weeks old and very quickly acclimated to her new surroundings. Now, a year later, she is always excited to get in the car in the morning and even more so when the car stop...
Read more
Jennifer SANTIAGO
Cameron and Lily Santiago
I am writing to recognize the great staff at the Ledgewood location. My daughter Lily has been there since she was an infant and is excelling and having fun in the pre-school program. Lily is now a big sister, and after spending an amazing time bonding with my son Cameron while on maternity it ...
Read more
Meet our TLE® Center team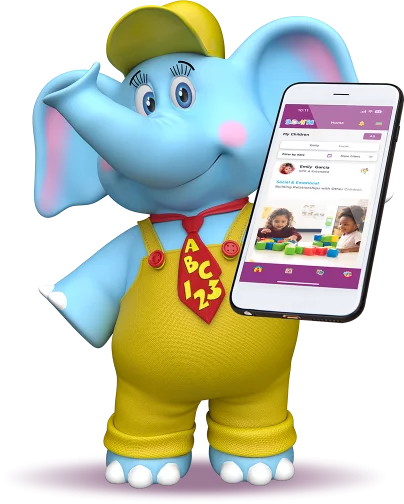 Many ways to stay connected
We offer an easy-to-use smartphone app and an array of ways to help you stay connected.
Monthly newsletters and invitations to our community events

Monthly calendars
Everyday photos of your little learner
Blog to help you stay with the current trends
Notifications of your child's learning activities
Social media Upcoming events
Toy Drive
Our little learners and families will donate toys to an orphanage in Colombia from December 1-15.
National Slime Day
Preschoolers will conduct an experiment to create slime!
First Day of Hanukkah
Celebrate the first day of Hanukkah by wearing blue and white
Winter Wonderland
The center will be hosting a Winter Wonderland event from 11am-2pm. There will be vendors, hot cocoa, train ride, Santa, and so much more! This event is open to the community!
Holiday accessory Day
Wear holiday headbands, hats, jewelry, etc.
National Gingerbread House Day
Preschoolers will use their creative skills to decorate a class gingerbread house!
Santa Visit!
Santa will be visiting our center to deliver presents to our little learners!
Santa Visit!
Santa will be visiting our center to deliver presents to our little learners! Don't forget to wear your holiday PJs!
Festive Thursday!
Wear holiday themed outfits or colors!
National Ugly Sweater Day
Wear your ugliest holiday sweater!
Classroom Parties
Our little learners will have a classroom celebration for the holidays! Please bring in treats for your child's class! Everything must be peanut and tree nut free! Sign up Genius will be emailed
Polar Express Day
Our preschoolers will watch cozy up and watch the Polar Express through the day. This day will be a center wide PJ day!
Christmas Day
Enjoy a day filled with laughter and family! The center will be closed December 25th and 26th. The center will reopen on December 27th.
New Years Celebration
Wear black, gold, and silver to celebrate the new year!