 Curriculum

that develops the whole child

Our L.E.A.P.® (Learning Experience Academic Program) Curriculum uses fun, hands-on activities throughout early education to help children develop intellectually, socially and cognitively. Or as we say, to learn, play and grow.

Learn More About Our Curriculum
Characters

that bring learning to life

Children love learning from characters—and studies show that it's highly effective especially in preschool and early education. TLE® has a cast of unique, beloved characters, each one teaching children a new value or activity.
Grace & Charity
Our dynamic doggy duo introduces the importance of being generous and giving.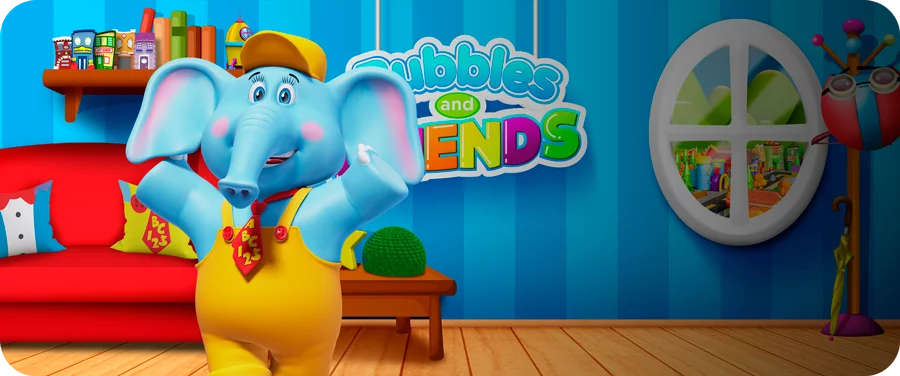 Bubbles
Our lovable friend who takes you on a daily adventure that makes kids happy to learn, play and grow.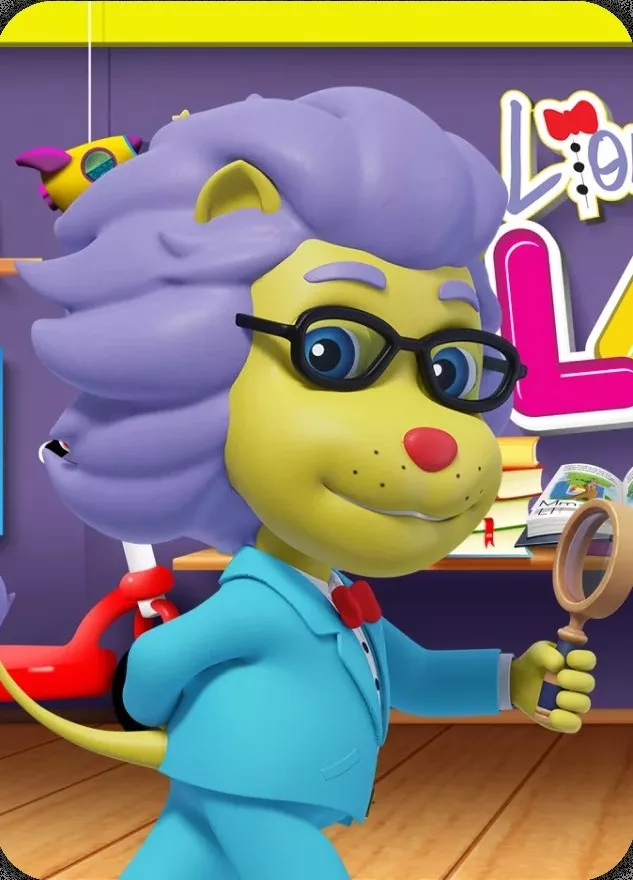 Lionstein®
Our wise and creative scientist who makes science fun and exciting.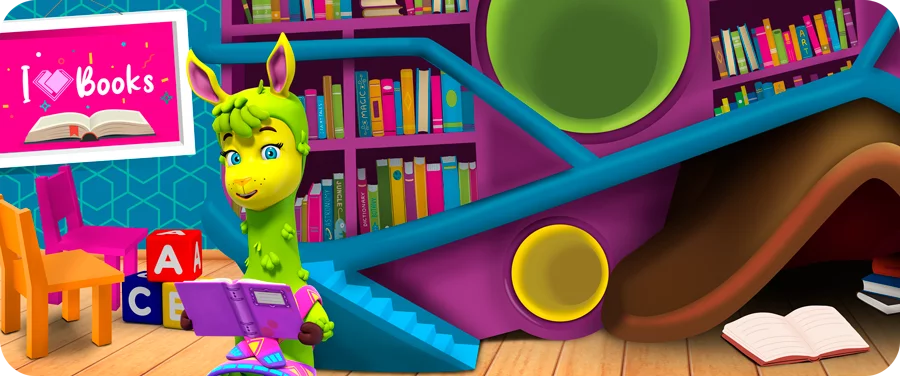 Phoebe
Our literature loving llama makes reading fun.
Two Plus Toucan
Our creative mathematician helps explore the joys of math.
Penny
Our well-mannered etiquette coach demonstrates the importance of being helpful, honest, and kind.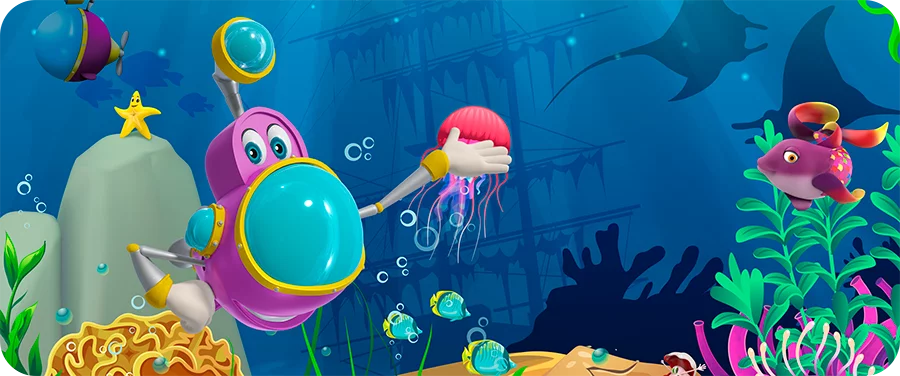 Sonar
Our adventurous submarine reveals the many wonders of the underwater world.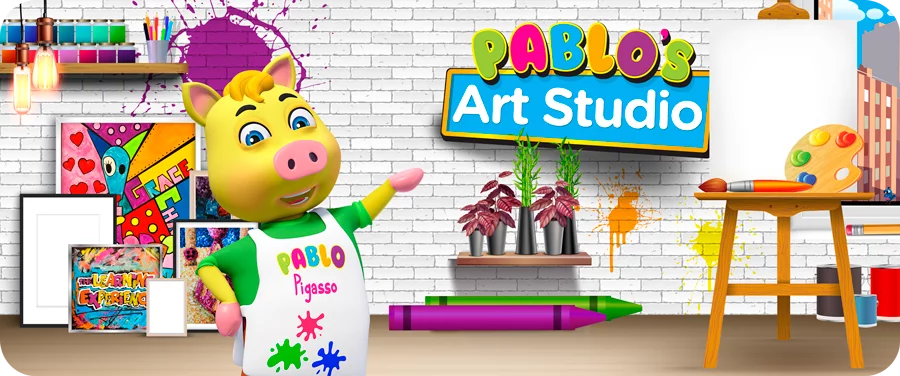 Pablo
Our creative and artsy pig helps children discover the beauty of self-expression.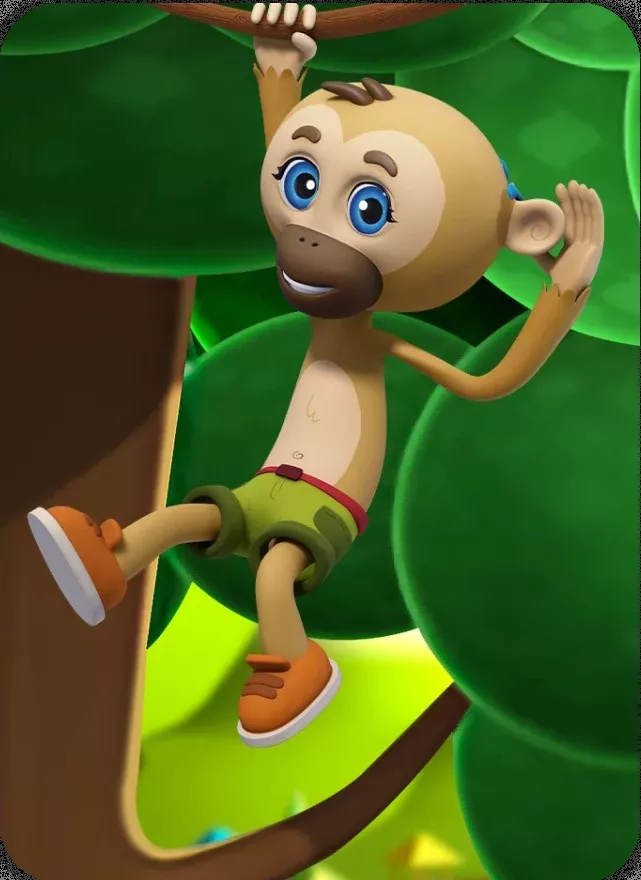 Gibby
Our kind-hearted, hard-of-hearing gibbon loves to share his passion for sign language and promoting inclusivity.
Success measured in
happy stories
See what parents are saying about TLE Childcare Centers.
Kivante CULLINS
I absolutely love TLE HUMBLE ,Tx Very clean , organized , exceptional staff ! Lauren is great ! Always has a great attitude at drop off and pick up ! I'm very appreciative of the MANY staff members acknowledging "Kodi" by name as only being there 2 weeks ! I love this app ...
Read more
Tiffany
Sumpter
Our three year old daughter just started and we love it. The staff is amazing and very attentive and helpful. We absolutely adore how passionate the staff is, the environment is so warm and inviting. We also love how they share pictures & keep us updated daily.
Emelyn MEDINA
My son was so shy after 2 months he is doing so well. I'm happy te hear all his stories. Thank you Ms. Alex, Ms. Brenda..
Marcita GALINDEZ
Adrian Galindez
My son loves this place and has had nothing but great experiences here at the TLE in Humble. The staff is amazing! You can tell that the teachers genuinely love what they do - cultivating the minds of our little people. Choosing this location was one of the best decisions that I have made. If ...
Read more
Michelle BENAVIDES
Gabrielle
Our daughter has been a part of the TLE family since she was 18 months and she will be 3 this month. During this time Gabby has exceeded our expectations in learning. The staff at TLE are AWESOME!!!!! We know when we drop her off in the morning she's safe and well taken care of.
Molly
Brock
I cannot say enough about the staff, curriculum, communications, and love that exudes from the Humble TLE off Beltway 8 North! Between Miss Thewanna, Miss Liz, Miss Anna, and all the others who helped my child grow, learn, share, spell, write, learn sign language, and Spanish; this was a Go...
Read more
Molly
Brock
I cannot say enough about the staff, curriculum, communications, and love that exudes from the Humble TLE off Beltway 8 North! Between Miss Thewanna, Miss Liz, Miss Anna, and all the others who helped my child grown, learn, share, spell, write, learn sign language, and Spanish; this was a G...
Read more
Marcus
Luca
We were very skeptical about putting our kid in daycare as we have never done so before. TLE Humble did a good job not only with our kid but with us as well helping us get comfortable with the process. After a couple of days our son had adjusted to the new environment and has excelled ever sinc...
Read more
Erica B.
Janie
I'm so grateful for TLE in Humble. They made my transition from stay at home mom to working mother so easy and stress free! My daughter loves it there, and has learned so much in the 7 months shes been there!
Jessica HEATH
Derrick Heath
I LOVE TLE . BOTH OF MY BOYS ATTENDED THE SCHOOL AND LOVED GOING THERE. MY FOUR YEAR OLD CURRENTLY GOES THERE AND I HAVE SEEN His EDUCATIONAL GROWTH. THE STAFF MEMBERS ARE VERY KIND AND PROFESSIONAL. I AM So GLAD I Found a daycare that my children are so well taken care of and loved!!
Jose NARBAIZ
Ethan Beau Narbaiz
Our son Ethan loves his teachers at Humble TLE! The staff always greet him by name. He enjoys playing with the toys and going outside to the playground. TLE is a great place for young minds to start their learning and growing journey!
Jada R.
Callie
Our little one has been here for a few weeks now and I must say the transition to work has been much easier knowing she's in good hands here!
Elena
Aiden & Oliver
Since my nephews have started attending this school, I have noticed a world of difference. Not only in their basics like numbers and the alphabet but other important things like manners and sharing and teamwork. When they were attending another daycare, they rarely had anything to show me, but ...
Read more
Lisa BAILEY
Aiden and Oliver Gomez
Since my nephews have attended, The Learning Experience in Humble I have seen an improvement and enrichment in many ways. I have a huge growth in my nephews speech and ability to communicate along with his abilty to adapt to situations. Thank you The Learning Experience for loving my family whi...
Read more
Josie GALVAN
Aiden and Oliver
Eddie AND
Aiden and Oliver
Veronica GOMEZ
Aiden and Oliver
Eric GOMEZ
Aiden and Oliver
Mindy MILLER
Shayne Miller
Chris
Elise
We came to TLE to give our child a better curriculum, cleaner atmosphere, and fun learning environment where she can make lasting friendships and get an early start on her education. They are very friendly and helped ease my daughter into the transition of a new daycare. She is happy and busy...
Read more
Kesha FRESHWATER
Charles and Connor Freshwater
When I first visited The Learning Experience by the professionalism and courtesy of the Director Ms. Tiffeny. My sons started in September and I have seen growth in both of them. Their teachers Mrs. Melissa and Mrs. Sharon are amazing and it is obvious that they love teaching. I am so happy t...
Read more
Jeni PHENIX
Taylor
We absolutely love TLE! I would highly recommend checking out this school. My daughter absolutely loves it!
Shalyn
Samarie & Shayden
My children absolutely love TLE HUMBLE. This makes me feel so good that I have a place where I can bring my children every day and not have to worry about them while I'm away working. The facility is very bright and clean at all times. The staff is all so wonderful. They are a joy to see before...
Read more
Caren
Alejandra
TLE has been an amazing experience for my daughter! Alejandra has learned so much and her speech has developed so quickly. The facility is super clean and the staff is so friendly. She has learned her colors, abc's,numbers,and some sign language. I know that my daughter feels secure and actuall...
Read more
Meet our TLE® Center team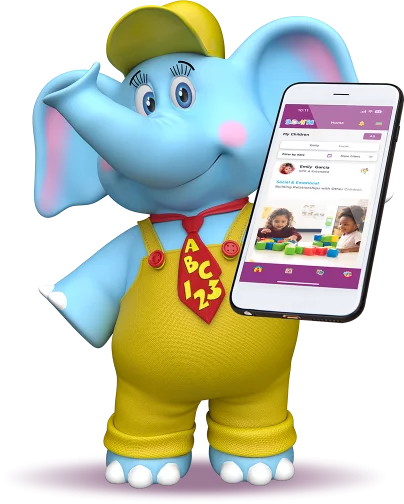 Many ways to stay connected
We offer an easy-to-use smartphone app and an array of ways to help you stay connected.
Monthly newsletters and invitations to our community events

Monthly calendars
Everyday photos of your little learner
Blog to help you stay with the current trends
Notifications of your child's learning activities
Social media