 Curriculum

that develops the whole child

Our L.E.A.P.® (Learning Experience Academic Program) Curriculum uses fun, hands-on activities throughout early education to help children develop intellectually, socially and cognitively. Or as we say, to learn, play and grow.

Learn More About Our Curriculum
Characters

that bring learning to life

Children love learning from characters—and studies show that it's highly effective especially in preschool and early education. TLE® has a cast of unique, beloved characters, each one teaching children a new value or activity.
Grace & Charity
Our dynamic doggy duo introduces the importance of being generous and giving.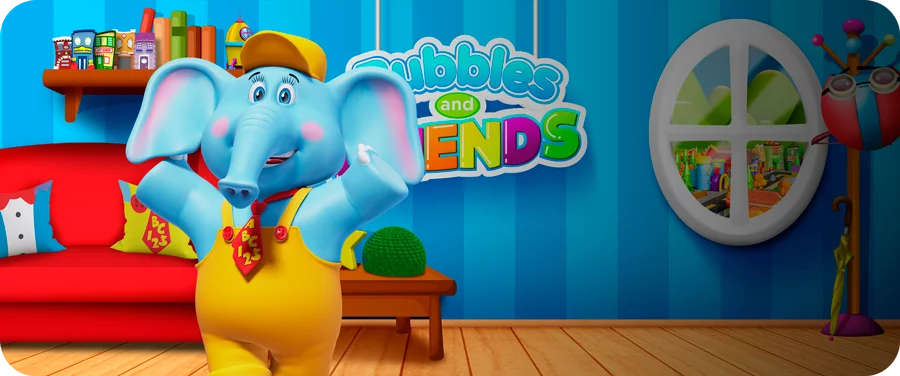 Bubbles
Our lovable friend who takes you on a daily adventure that makes kids happy to learn, play and grow.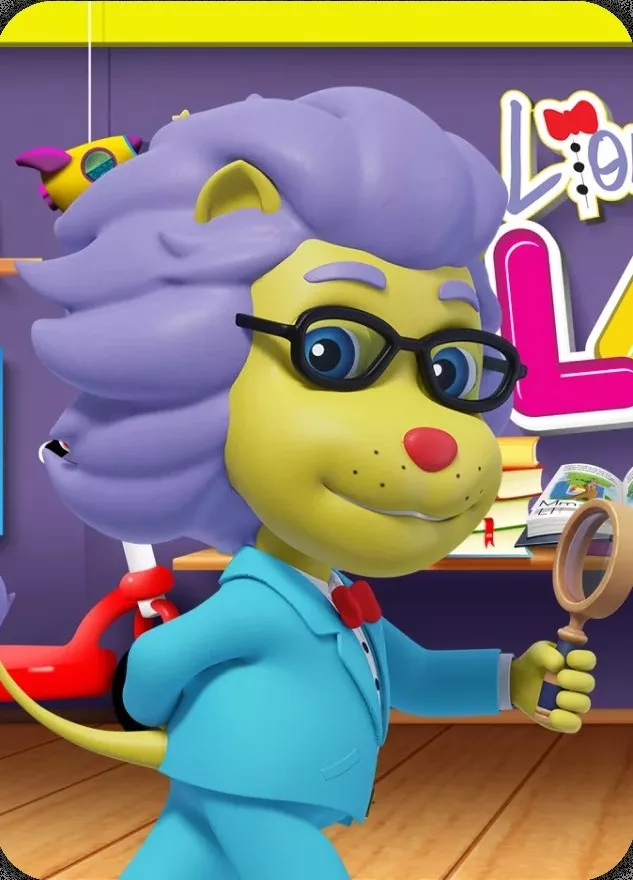 Lionstein®
Our wise and creative scientist who makes science fun and exciting.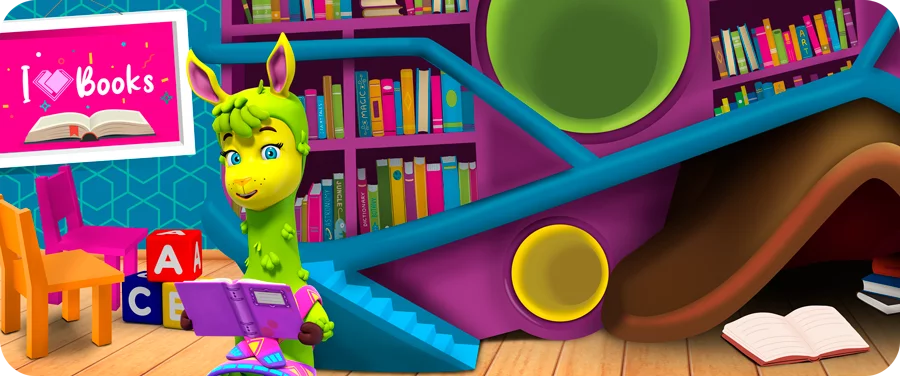 Phoebe
Our literature loving llama makes reading fun.
Two Plus Toucan
Our creative mathematician helps explore the joys of math.
Penny
Our well-mannered etiquette coach demonstrates the importance of being helpful, honest, and kind.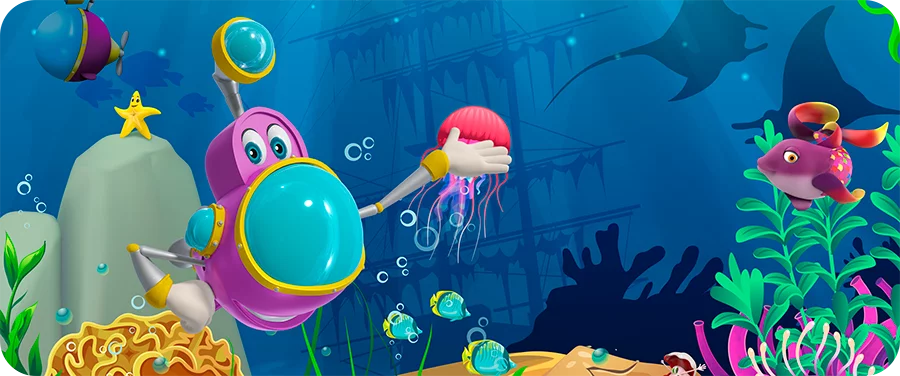 Sonar
Our adventurous submarine reveals the many wonders of the underwater world.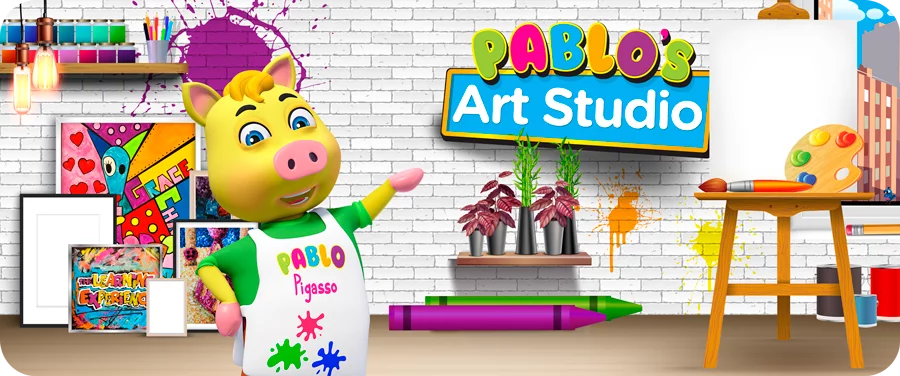 Pablo
Our creative and artsy pig helps children discover the beauty of self-expression.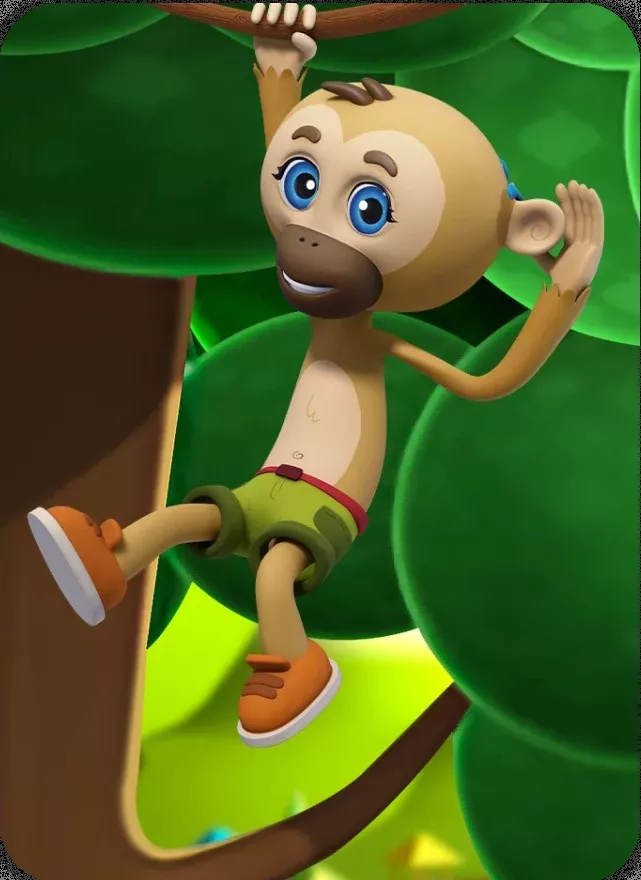 Gibby
Our kind-hearted, hard-of-hearing gibbon loves to share his passion for sign language and promoting inclusivity.
Success measured in
happy stories
See what parents are saying about TLE Childcare Centers.
Swarit
R
We love our experience here. My daughter is in the infant room and has started showing interest in skills such as reading and music. All the staff are very friendly and the management team makes us feel as if we are part of the family. Thank you Ms. Deena and Ms. Reena for always being there...
Read more
Jennifer
M
We love TLE hamilton! My son has been in TLE since he was a prepper and now this year he will be graduating! We thank the entire staff as well as the director Ms. Nicole for giving my son a life long love for learning!
Arnaz
Nadeh'Ali Raza
My husband and I are really happy that we placed our son in TLE @ Hamilton. He has learned so much just within a few months of being there and loves the friends he has made. I personally enjoy using the TLE mobile app because it keeps me up to date on his daily activities, whether he ate or n...
Read more
Shakira HICKMOND
Kaycee Patterson
Kaycee Patterson is enjoying her new school! I,Shakira think it's great!
Bette BROWN
Jolene Broxmeyer
In September 2015 I had the good fortune of becoming a foster mother to a beautiful 9-month old. I then had the scary task of selecting a daycare center. The Learning Center in Hamilton Square was the first center I visited. I was very impressed with the director Michelle's warm and welcomin...
Read more
John
Parker
My godson has been at the Hamilton location since last year and we absolutely adore it. He has learned so much and is always so happy. It is so nice to see him run up to the director Michelle and give her a kiss and hug. She runs a great center and we love each and every staff at Hamilton TLE....
Read more
matthew BEDOR
mikhaila bedor
I have an amazing story to tell. My daughter is 20 months old and has been going to the school in Hamilton for awhile now. She has learned and grown so much while at the school. I notice early on mikhaila started sign language which is a great way of communicating. Well a few weekends ago i bro...
Read more
Jamie BERN
Mikayla Bern
My daughter Mikayla loved being with her teacher in the toddler room. I felt to comfortable leaving her there while I went to work. She was very happy throughout the day, which gave me peace of mind.
Brittany
Brent
My son Brent loves this school!! Coming here has broadened his horizon. I couldn't feel more comfortable sending him off to kindergarten knowing what he knows today because of the learning experience. I would recommend this school to anyone!!!
Keri MULVAN
Daniel and Emma Mulvan
My son is 5 and my daughter is 2.5 and I just love what they are learning at TLE in Hamilton. The teachers in the school are always friendly and the kids absolutely adore them. They are always willing to help when the kids are having a bad day and never look stressed out, no matter how many kid...
Read more
Emily
Kayla
I searched for a childcare suitable for my daughter for months. I walked in hamilton TLE and was impressed immediately. The entire staff was friendly and took time to say hello when I was touring. The building was very clean, and the curriculum was amazing.They run a great program.
Carl
Chelsea and Krista
I have 2 daughters that have attended the Hamilton TLE. The curriculum they implement there is the best I have seen at any preschool. I asked my 10 month old if she wanted more, she replied back in sign language!! My other daughter brought home a reader and read the entire book with only bein...
Read more
John
Gabriella
The staff,center and curriculum is wonderful at TLE Hamilton. Kristine has been a great management asset and is always warm, friendly and helpful.
Gianna
X
My son loves going to TLE and I have peace of mind with the staff caring for him. The staff is excellent and communicate well! My son went to one other daycare prior to TLE and we are so glad we made the move to TLE!
Lisa TEMPLE
Abigail & Williams
I've had the pleasure of being part of the TLE Hamilton family since the doors opened in the August of 2010. Registering my children with TLE has been one of the best decisions I have made. My daughter "graduated" last June and started Kindergarten. Thanks to the caring and dedicate...
Read more
Jillian H.
Ryan
My son (now 2.5) has been at TLE for almost a year now. I cannot adequately express just how wonderful the entire staff truly is. From the Director to the teachers, each person is truly amazing. My son's teachers are so caring, fun, and attentive. The curriculum for each classroom is amazing a...
Read more
Carrie
Brayden & Chayce Pernitza
My oldest son Brayden (who is now in kindergarten) was having a tough time in his preschool so we moved him to TLE Hamilton. The caring and wonderful staff there got through to him and worked through his issues and he had a wonderful preschool year before heading to kindergarten. Once we saw ...
Read more
Amanda
I just wanted to let you know what an AMAZING job everyone at the Hamilton TLE is doing. We recently took my daughter for a kindergarten assessment at a private school. She had a perfect score on the assessment and the evaluator stated she probably would've done fine on the first grade one as w...
Read more
Meet our TLE® Center team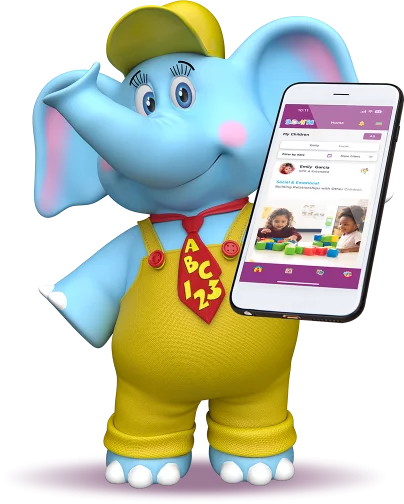 Many ways to stay connected
We offer an easy-to-use smartphone app and an array of ways to help you stay connected.
Monthly newsletters and invitations to our community events

Monthly calendars
Everyday photos of your little learner
Blog to help you stay with the current trends
Notifications of your child's learning activities
Social media