 Curriculum

that develops the whole child

Our L.E.A.P.® (Learning Experience Academic Program) Curriculum uses fun, hands-on activities throughout early education to help children develop intellectually, socially and cognitively. Or as we say, to learn, play and grow.

Learn More About Our Curriculum
Characters

that bring learning to life

Children love learning from characters—and studies show that it's highly effective especially in preschool and early education. TLE® has a cast of unique, beloved characters, each one teaching children a new value or activity.
Grace & Charity
Our dynamic doggy duo introduces the importance of being generous and giving.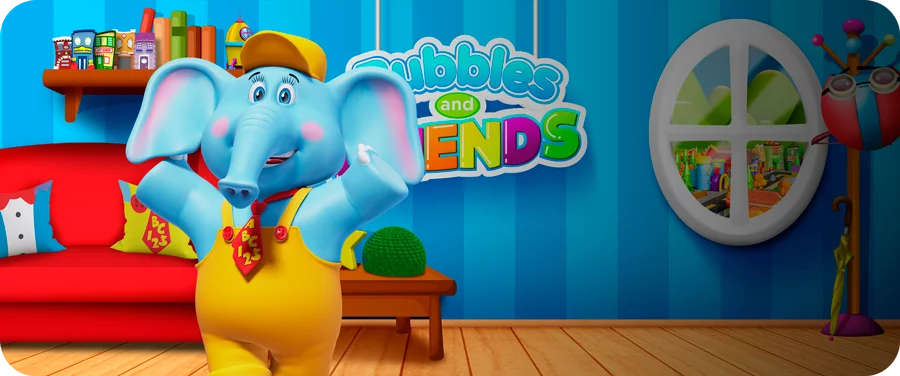 Bubbles
Our lovable friend who takes you on a daily adventure that makes kids happy to learn, play and grow.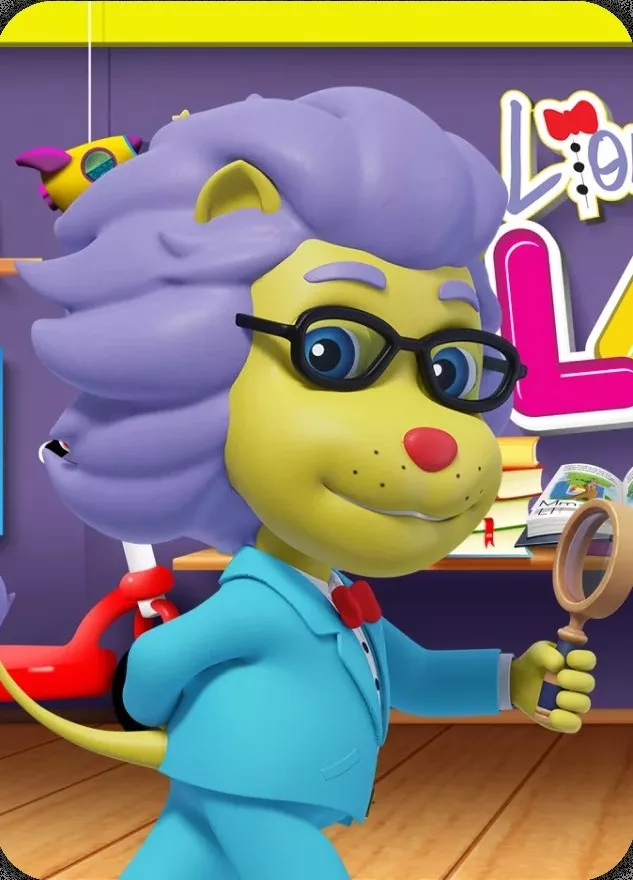 Lionstein®
Our wise and creative scientist who makes science fun and exciting.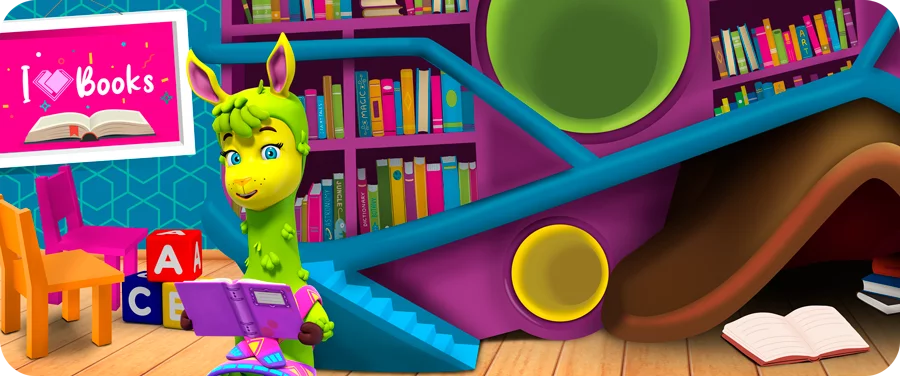 Phoebe
Our literature loving llama makes reading fun.
Two Plus Toucan
Our creative mathematician helps explore the joys of math.
Penny
Our well-mannered etiquette coach demonstrates the importance of being helpful, honest, and kind.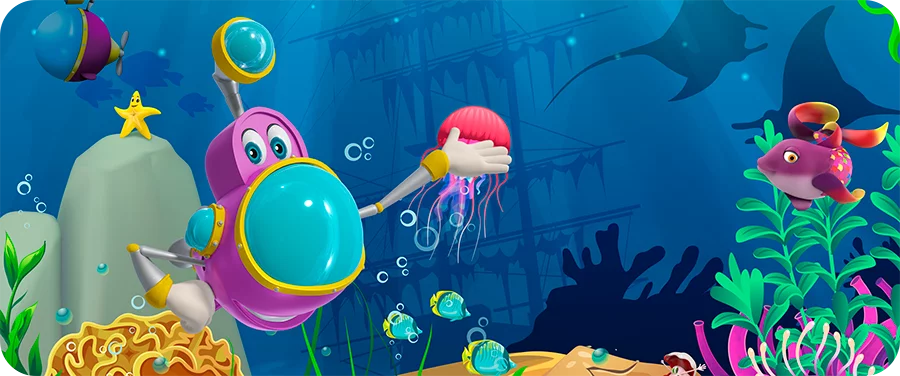 Sonar
Our adventurous submarine reveals the many wonders of the underwater world.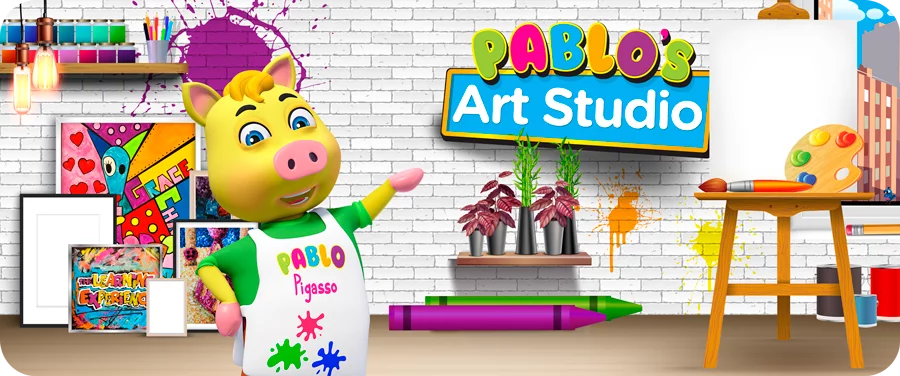 Pablo
Our creative and artsy pig helps children discover the beauty of self-expression.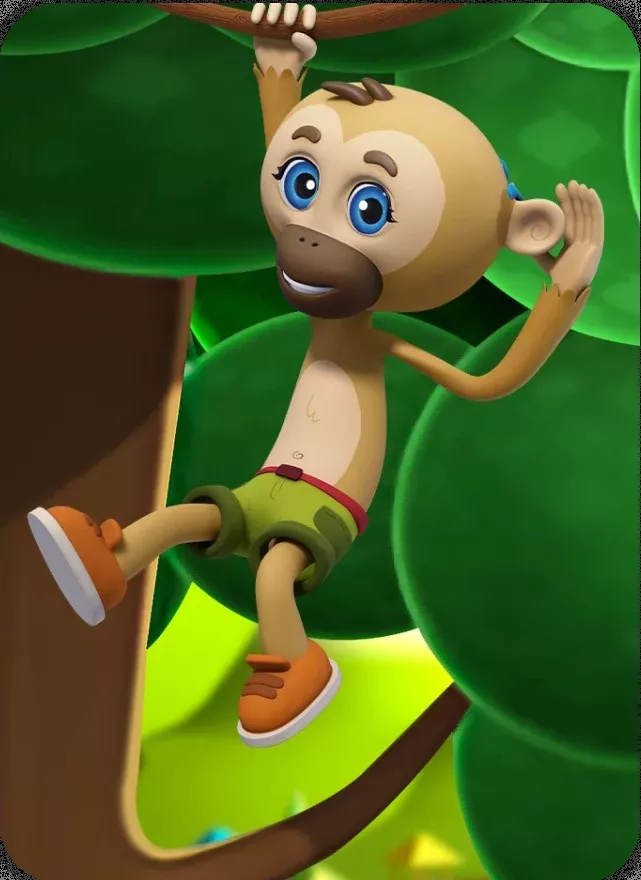 Gibby
Our kind-hearted, hard-of-hearing gibbon loves to share his passion for sign language and promoting inclusivity.
Success measured in
happy stories
See what parents are saying about TLE Childcare Centers.
Doug &
Jones
About 4 years ago we were new Parents returning back to work and dropping our daughter off at TLE. Our daughter has been part of the TLE family this entire time and is ready to start Kindergarten . All parents have ideas about how their child will learn, be cared for and have fun. We only know...
Read more
Bonnie
Rylee
My grand daughter attends here and they are awesome. If you are looking for a great experience for your children this is the place.
Sabeen SHEIKH
Zayna
Great facility with excellent staff.
Lisa ADAMSON
Sarah, Jacob, Nathan
We love the teachers and all the staff!
Gabe HENKEL
Olivia and Cayden
Super clean, friendly, and flexible school. The staff is great and correspondence is also top notch.
John ECK
Natalie
Friendly staff and learning program.
Kristen R
son
The teachers are so kind and the entire staff knows my son and are so loving!
Sarah S.
Connor
My son has been attending since he was 8 weeks old. We have always felt so comfortable here. The staff is wonderful and so caring.
Rohel M
Raeesa M
My Daughter has been going to TLE for 2 years. Her communication skills, reading, socializing have improved considerably. The teachers in PreSchool 2 and 3 where my daughter attended are very friendly and caring. The regular curriculum, summer programs, excursions, special visits, have all adde...
Read more
Kristie BURKE
Lilly Burke
We love TLE Chantilly! You can tell when you walk in the center is really a big family and the staff really cares about the kids. Miss Judy is the best- she has gone above and beyond for my daughter who is very shy, and needs a little extra help during the day. She has provided me with some res...
Read more
Janice GRIMM
Lauren
When I came to TLE, I was seeking a position in an accredited school that shared my educational philosophy. I wanted to be part of a well-organized team that truly cared about the educational experience they were delivering. I wanted to work for a school that respected and supported the teach...
Read more
Sabeen SHEIKH
Zayna Sheikh
My daughter has been enrolled in TLE Chantilly since August 2014 and this is the best school in all of the NOVA area. The facility is clean, bright and very inviting. My daughter loves her teachers and I feel confident that TLE cares about my daughters well being. From the healthy snacks, to th...
Read more
Gretchen COMEY
Gia and Hudson
Both of my kids (now 24 months and 4 yrs old) have been attending The Learning Experience since it opened. They each have transitioned up though couple of classes and we've gotten to know most of the teachers well. We all love it! The kids are not just entertained and well taken care of, they a...
Read more
Melissa TARRANT
Meaghan
We love TLE in Chantilly! My little one is 2 years old and has been attending about several months. We transitioned her from another daycare and it is amazing how well she adjusted in such a short time. It is no doubt a direct reflection on the great staff they have there. They are all warm and...
Read more
Elena SOKOLOVSKI
Alec Sokolovski
Both of my kids attend(ed) the Learning Experience (TLE) in Chantilly, VA. My daughter Veronica graduated in 2013 and my son Alec is currently in Preschool I. TLE is a wonderful school/daycare center, which has caring and experienced teachers, a very interesting academic curriculum, a safe and ...
Read more
Vicky HOWLAND
Benjamin
We absolutely love The Learning Experience (TLE)-Chantilly and are thrilled our son is attending!! Their curriculum is excellent; he is learning so much! They do so many fun things to help them learn, experience and grow, and he looks forward to going in the mornings and doesn't want to come ho...
Read more
Renuka LIMGALA
Tanish
I am a mother of a 4 yr old who attends preschool at The Learning Experience, Chantilly, VA. I looked around various places in September 2013 for my son since I had moved from MD to VA at that time. I am extremely happy with my choice to go with TLE. My son used to attend home day care prior to...
Read more
Chrysta NIGHTENGALE
Olivia
We recently switched our 5 month old daughter from another local center in Centreville to TLE in Chantilly. The transition has been seamless for her! We love the security features in place (access fobs, cameras, etc) and we love how the diaper changing area faces the room so that the worker nev...
Read more
Talat MANGLA
Kamran Bajwa
TLE in Chantilly has been fantastic. Our son started when we was a year old, and now we've been there for a year and a half. The teachers truly care about the kids -- in addition to the daily write up about what my son does every day, I can easily chat with his teachers at the end of the day a...
Read more
Meet our TLE® Center team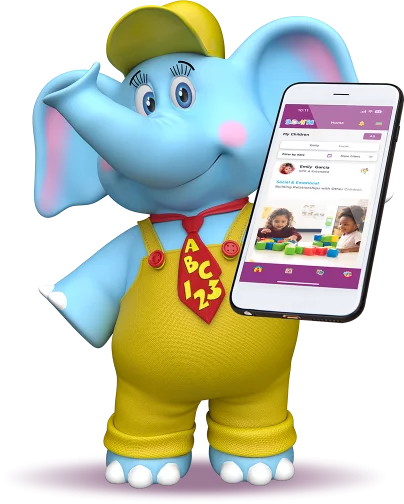 Many ways to stay connected
We offer an easy-to-use smartphone app and an array of ways to help you stay connected.
Monthly newsletters and invitations to our community events

Monthly calendars
Everyday photos of your little learner
Blog to help you stay with the current trends
Notifications of your child's learning activities
Social media