 Curriculum

that develops the whole child

Our L.E.A.P.® (Learning Experience Academic Program) Curriculum uses fun, hands-on activities throughout early education to help children develop intellectually, socially and cognitively. Or as we say, to learn, play and grow.

Learn More About Our Curriculum
Characters

that bring learning to life

Children love learning from characters—and studies show that it's highly effective especially in preschool and early education. TLE® has a cast of unique, beloved characters, each one teaching children a new value or activity.
Grace & Charity
Our dynamic doggy duo introduces the importance of being generous and giving.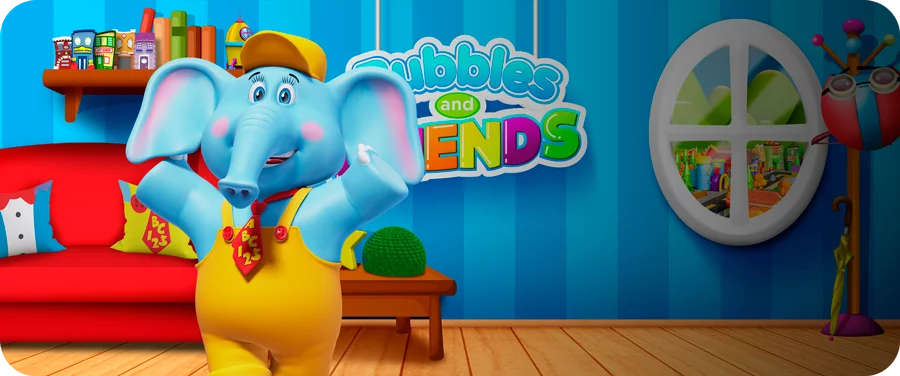 Bubbles
Our lovable friend who takes you on a daily adventure that makes kids happy to learn, play and grow.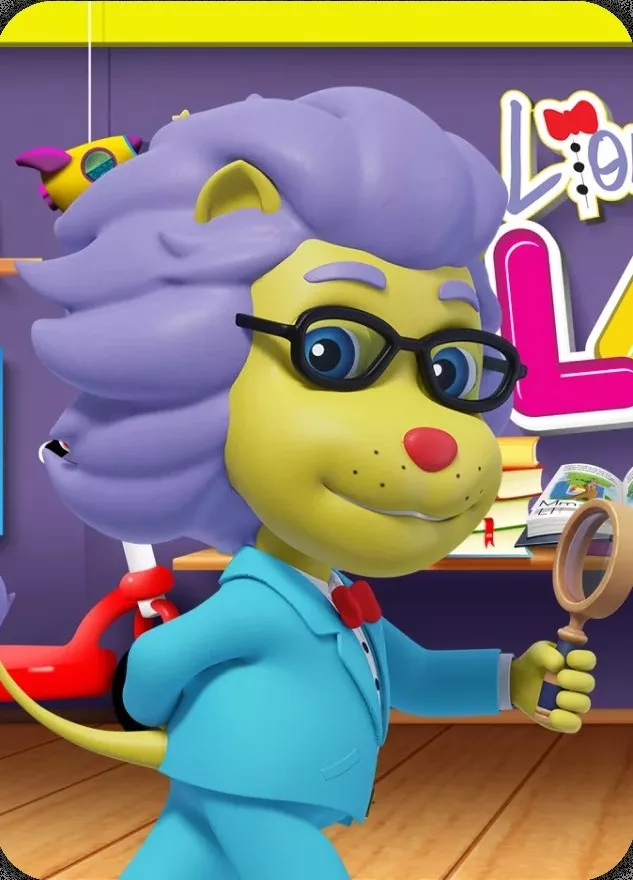 Lionstein®
Our wise and creative scientist who makes science fun and exciting.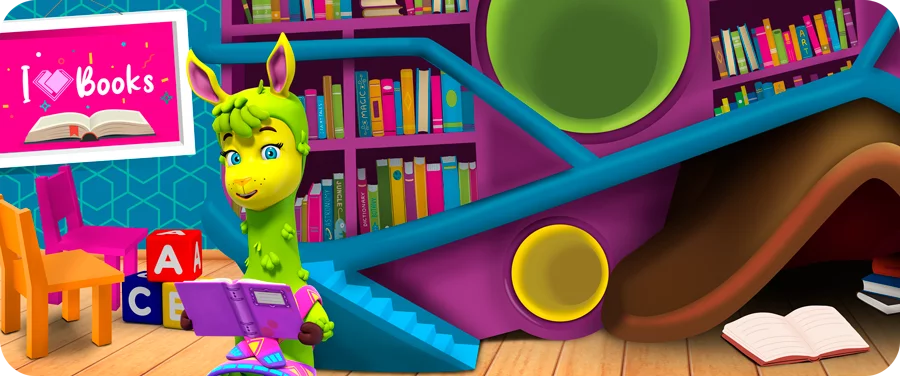 Phoebe
Our literature loving llama makes reading fun.
Two Plus Toucan
Our creative mathematician helps explore the joys of math.
Penny
Our well-mannered etiquette coach demonstrates the importance of being helpful, honest, and kind.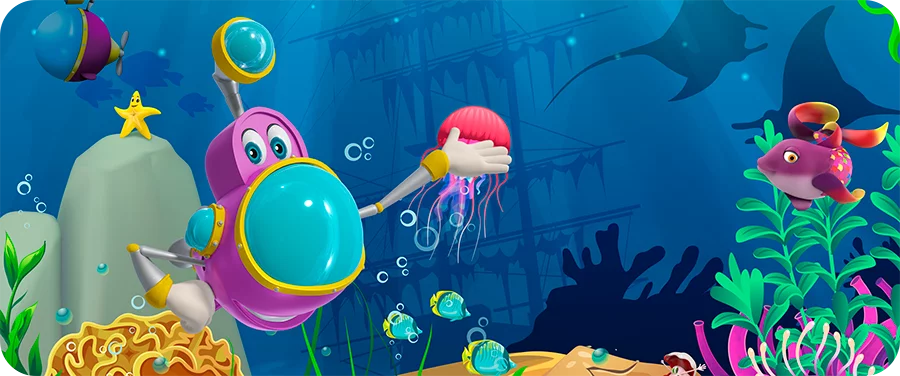 Sonar
Our adventurous submarine reveals the many wonders of the underwater world.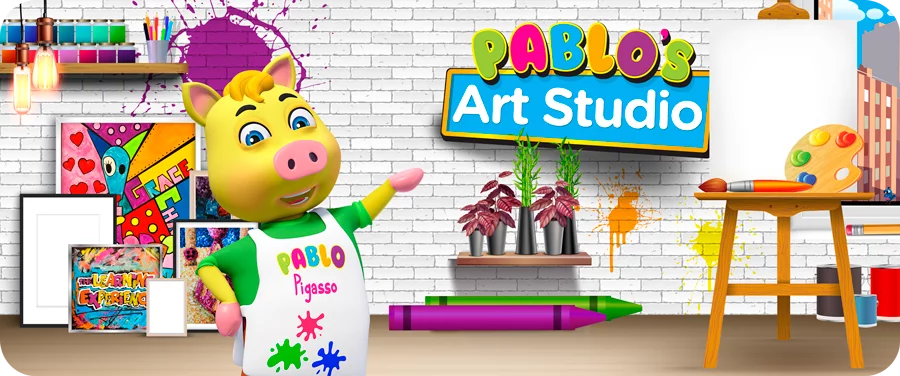 Pablo
Our creative and artsy pig helps children discover the beauty of self-expression.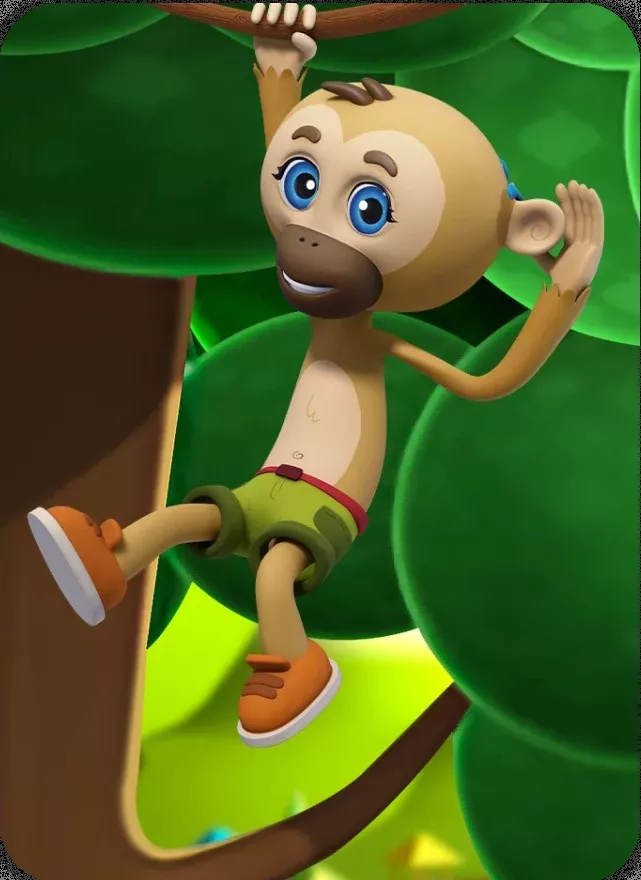 Gibby
Our kind-hearted, hard-of-hearing gibbon loves to share his passion for sign language and promoting inclusivity.
Success measured in
happy stories
See what parents are saying about TLE Childcare Centers.
Beth
Sophia Jacobs
The Learning Experience has been a great place for my niece, Sophia. She seems to have a lot of fun while there and has learned so much!
Natalia GOLUB
Preston
My son started at 3 years old at TLE. I wish I started him earlier, but within weeks I was extremely impressed. Not only by the heartfelt commitment shown by each and every person on the TLE staff, but also by the well planned LEAP program, and the manners he improves in every day it seems. I l...
Read more
Mark &
Taliah and Ariel Williams
My wife and I just moved to Boynton Beach and were searching for the best school for our girls. After lots of research and our personal experiences meeting and working with Ms. Shola and Ms. Santilia, the choice was clear. TLE Boynton Rocks! Our girls are doing fantastic and most importantly, t...
Read more
Wilson
William
The safest, cleanest and best programs available! Thank you for inspiring our son.
Meaghan &
Journey
We are entering our 2nd year at this school. Our daughter did not handle transitioning to drop off's well and had a lot of separation anxiety - but her teacher (Ms. Kassy - who is thee best!) and the staff never gave up on her. She is now in the VPK program with Ms. Torey and is loving the new ...
Read more
Jennifer B
Reid
We just had our vpk graduation tonight and I have to say that I am so proud of how far my son has come since he started in August and that is all because of the hard work and dedication Ms Danielle Maribel put into each one of their students. When Reid started he was very unsure of himself and ...
Read more
Valerie SANTA
Joseph Santa Barbara
My son absolutely loves TLE! We moved from a previous school to TLE for a more productive atmosphere. Wow, how it as paid off! Joseph enjoys reading and has improved with his reading skills with practice. He uses his sign language skills at home to communicate, however he is explaining the mean...
Read more
Christine ALEXANDER
Luke Alexander
We recently moved to The Canyons in Boynton Beach and started both of our children at TLE. My son, now in VPK has been offically certified as "gifted". I want to thank Miss Danielle for being a part in that big accomplishment as she been working with my son very closely over the pas...
Read more
Shannon HAVASI
Aaron
We came from an awesome school, trinity Lutheran. Now, my son isddefinitely ready for kindergarten next year. Thanks to all his teachers and staff at tle canyons for all of your hard work!!!
Iryna M.
Anastasiya
My daughter was born in Ukraine. She was 3 years old when we came in US. Six months later she got in TLE. It was very hard time for her, cause she didn't speak English at all. Ms Judena and Miss Torrey were the first American teachers for her. I will always be thankful to you for all the hard w...
Read more
Nicole FREELEY
Makenna Freeley
My daughter Makenna has been attending TLE Boynton Beach for the past 2.5 years. This year she graduates from VPK. Makenna has learned so much from attending TLE. She has completed all the books for reading that was required for VPK. On the last two assessments tests she scored a perfect score...
Read more
Karla O.
Dylan Oquendo
When I moved from Puerto Rico I was so anxious to leave my baby in a daycare since my son was home with me for the first year of his life so he is a mama's boy big time. I went to few daycares and when I step foot in TLE I felt relieve and comfortable leaving my child. From day one they make me...
Read more
Irina SOMERDIN
Victoria and Mark Somerdin
We have both of our kids in TLE and we love this school. We started there when our son was only 13 month and daughter 4yo. They both are doing so well there and learning so much! Our daughter now reads on a second grade level, counts to 100 and does simple additions and subtractions before en...
Read more
Shannon
Aaron's only been at TLE for two months but I feel like everyone there goes above and beyond to help us out. I look forward to seeing his teachers and staff everyday. Miss Davi is so friendly and Miss Melissa, Miss Angela and Miss Derese are like a little family for us! Thanks for all your har...
Read more
Linda EVANS
I love the enrichment programs, those alone made my choice easy: TLE<sup>&reg;</sup>.
Meet our TLE® Center team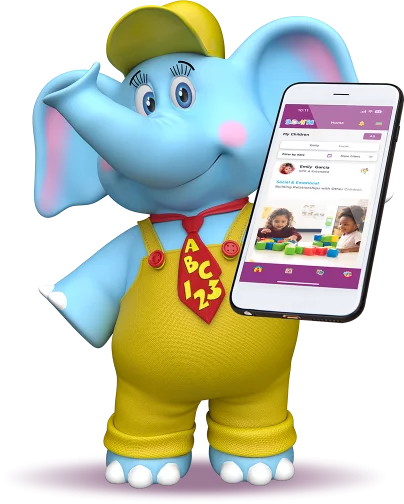 Many ways to stay connected
We offer an easy-to-use smartphone app and an array of ways to help you stay connected.
Monthly newsletters and invitations to our community events

Monthly calendars
Everyday photos of your little learner
Blog to help you stay with the current trends
Notifications of your child's learning activities
Social media Upcoming events
Learning Bag
Preschool, Bring in a drawing or picture of your favorite food VPK, Bring in a picture of you from the beginning of 2023