 Curriculum

that develops the whole child

Our L.E.A.P.® (Learning Experience Academic Program) Curriculum uses fun, hands-on activities throughout early education to help children develop intellectually, socially and cognitively. Or as we say, to learn, play and grow.

Learn More About Our Curriculum
Characters

that bring learning to life

Children love learning from characters—and studies show that it's highly effective especially in preschool and early education. TLE® has a cast of unique, beloved characters, each one teaching children a new value or activity.
Grace & Charity
Our dynamic doggy duo introduces the importance of being generous and giving.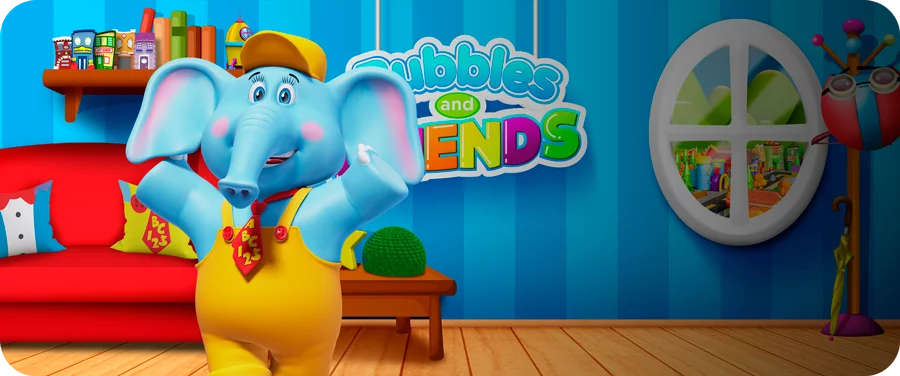 Bubbles
Our lovable friend who takes you on a daily adventure that makes kids happy to learn, play and grow.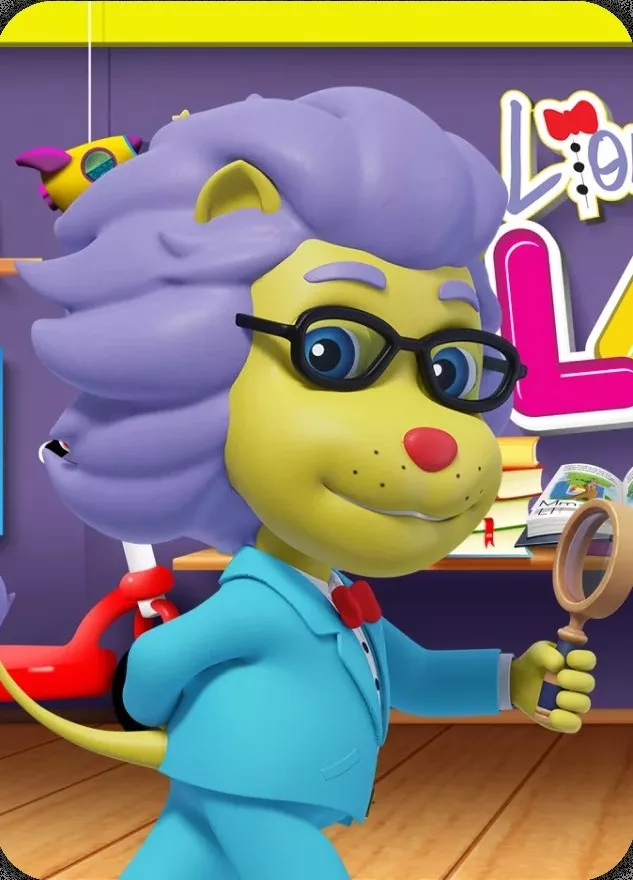 Lionstein®
Our wise and creative scientist who makes science fun and exciting.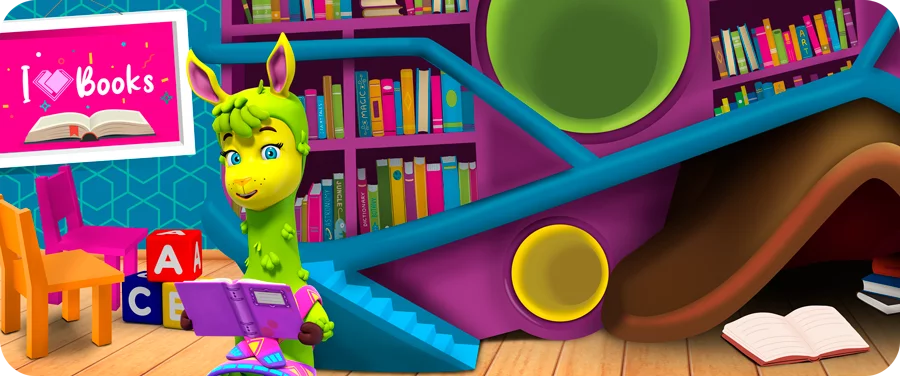 Phoebe
Our literature loving llama makes reading fun.
Two Plus Toucan
Our creative mathematician helps explore the joys of math.
Penny
Our well-mannered etiquette coach demonstrates the importance of being helpful, honest, and kind.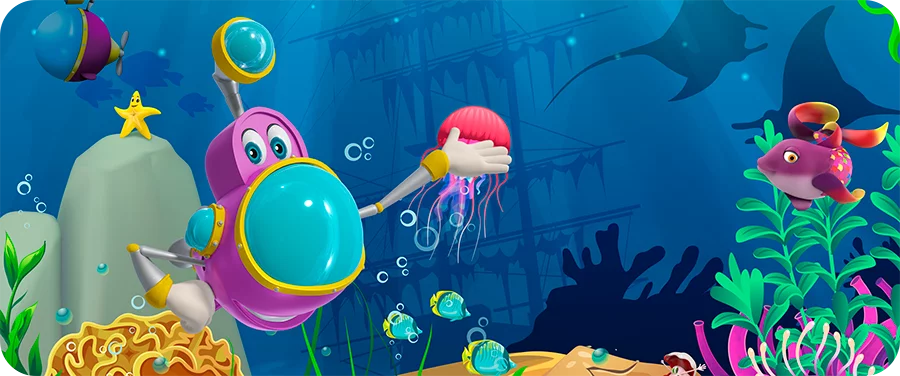 Sonar
Our adventurous submarine reveals the many wonders of the underwater world.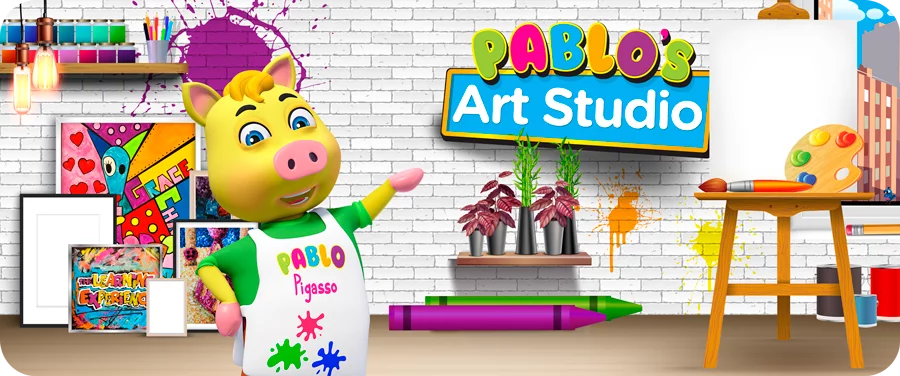 Pablo
Our creative and artsy pig helps children discover the beauty of self-expression.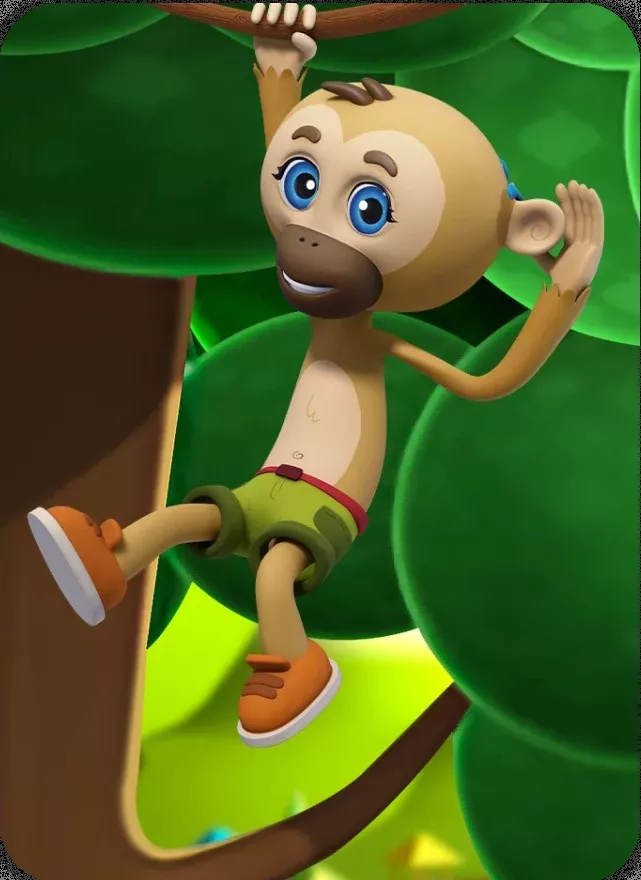 Gibby
Our kind-hearted, hard-of-hearing gibbon loves to share his passion for sign language and promoting inclusivity.
Success measured in
happy stories
See what parents are saying about TLE Childcare Centers.
PATRICIA
Ponce
The Learning Experience, ha sido realmente lo ¡máximo!. El lugar es hermoso y sus profesionales increíblemente grandiosos!. Mi hijo lleva 3 semanas y sus comentarios son; "Me encanta mi escuela" :) De verdad ha sido una muy linda experiencia, lo mejor de todo e...
Read more
Frances
Colter
My interaction with the staff at this daycare has been a wonderful experience. An awesome place that my son loves to attend.
Anna
.
We're a new family that moved from another state and could not be more excited about finding The Learning Experience Orlando-Lake Nona. It's been a month that our daughter is in TLE Lake Nona and she is excited about school every day. Angela and all the staff are great with kids. They ar...
Read more
Lee
.
My little Ava been going to this day care!! They are super sweet and nice. I love that teacher send me pictures of Ava so I can see what she been doing during her time at school. Also love the fact they really good and understanding when it comes to military family.
Kara
.
My son began attending TLE this May. It has honestly been a wonderful experience. My son is 15 months old and this is the first time that he has ever attended a program outside of our home. From the first day, everyone made him feel comfortable and welcome. His classroom teachers are great and ...
Read more
Joshua
.
We've had two children attend TLE Lake Nona, and both have been a great experience for them. They always enjoy their time there and the teachers. The staff truly cares about helping them grow and are very friendly!
Shivani
.
We currently have two girls at The leaning experience lake Nona ,Fl location and cannot say enough about the quality of the staff ,education and the care that they provide. Their teacher Ms Marlene is simply incredible . Being a new kid can be hard and the staff and their teacher made my family...
Read more
Sarah
.
I cried putting my son in infant daycare, but Angela and miss Courtney and the team made me feel so at home! My son loves going to daycare and it's such a relief as a parent to know that my child is cared for. Recommend for sure.
Kisha
.
I am so so so grateful for this school. All of the resources and programs they offer show that their best interest really is in the child. My son has been attending this school for a few weeks now and has shown a tremendous amount of progress not just academically but behavioral as well. I&rsqu...
Read more
Danica O
My daughter loves attending VPK here and likes to show some of the sign language she has learned
Michelle V
Luz Morell
I absolutely love this center, the care the love and how much my daughter has grown and learn. From English to Spanish and sign language. She is in Miss Jessy's class with Miss Jasel and my daughter LOVES them so much. Ms. Baker has been such help and very good at responding to every ques...
Read more
Misleidys G
Anthony Gonzalez
I am happy and grateful to Ms. Liza and principal Ms. Hanna for her dedication, understanding and patience with my child in this new process of adapting to school. They are always pending and helping you in everything you need and guiding you. The safety of the school and the family environment...
Read more
A. F
DE
From the moment I first walked in with my wife and daughter I liked TLE. The director Ms. Hanna Baker and her staff were welcoming, gave me all the information I was looking for and gave me a tour. TLE is a safe place to have my daughter while I'm out working, I can keep track of her duri...
Read more
Diani M
D. Figueroa
When I first got to Orlando, one of my biggest project was finding a center for my 3 year old, where she could feel safe, comfortable and happy. Somewhere where she could learn while having fun. I found all of that in TLE. The best part is that I'm aware of everything that's happen...
Read more
Chetna D
Kian Dass
I feel so fortunate to have found The Learning Experience. My son started there at 2.5 Years old. He is well-adjusted and happy. I am proud of his development in the care of Ms Rita Gonzalez and staff. They truly love and treat the children like they are their own. They do the cutest projects w...
Read more
S J
Allie
TLE is wonderful!! The teachers are very caring and loving. The director and business manager are amazing.The curriculum is far better then any I have ever seen and I was a teacher. Definitely recommend as the best preschool in Lake Nona!!
Meet our TLE® Center team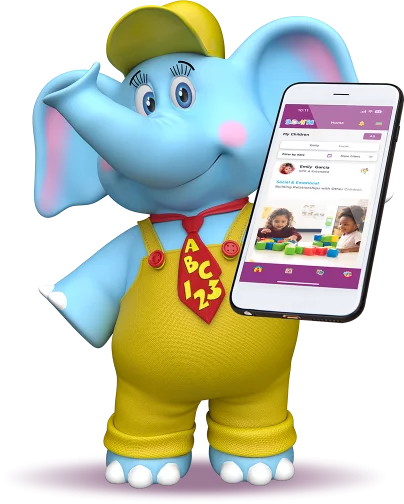 Many ways to stay connected
We offer an easy-to-use smartphone app and an array of ways to help you stay connected.
Monthly newsletters and invitations to our community events

Monthly calendars
Everyday photos of your little learner
Blog to help you stay with the current trends
Notifications of your child's learning activities
Social media Upcoming events
Learning Bag 9/29
Bring in your wonderful me book.
Center Closing (10/9/23)
This is a friendly reminder that the center will be closed on Monday 10/9 for professional day.
Holiday Photos
Hi TLE Families, We will be having our annual holiday photos on November 1st, 2nd and 3rd. Families will have an option to choose solid backgrounds including holiday based themes. Families will have the option to select a photo package of their liking. Photos can be ordered online and can be delivered to the home. More information will be announced as the date gets closer. Thank you
Holiday Photos
Hi TLE Families, We will be having our annual holiday photos on November 1st, 2nd and 3rd. Families will have an option to choose solid backgrounds including holiday based themes. Families will have the option to select a photo package of their liking. Photos can be ordered online and can be delivered to the home. More information will be announced as the date gets closer. Thank you
Holiday Photos
Hi TLE Families, We will be having our annual holiday photos on November 1st, 2nd and 3rd. Families will have an option to choose solid backgrounds including holiday based themes. Families will have the option to select a photo package of their liking. Photos can be ordered online and can be delivered to the home. More information will be announced as the date gets closer. Thank you
Center Closed (Thanksgiving)
In observance of Thanksgiving the center will be closed Thursday 11/23/23. Thank you
Center Closed (Thanksgiving)
In observance of Thanksgiving the center will be closed Friday 11/24. Thank you