Doylestown
1721 South Easton Rd
Doylestown, PA, 18901
Monday - Friday
06:30AM - 06:30PM
Ages 6 Weeks to Kindergarten
Join us on Social
Participates in Work & Family Benefits
Jamison, Buckingham, Titus, Warwick, Barclay, Bridge Valley, Doyle, Kutz, Mill Creek, Buckingham, Groveland,
From preschool through kindergarten, we make early education and daycare joyful, engaging and fun so children are happy to learn, play and grow.
Samantha Williams, Center Director
My name is Samantha Williams. I have a daughter named Autumn who is 5 years old. She attends TLE Doylestown and LOVES everything about school. I have worked in the…
What sets our

TLE® Centers apart
TLE® centers are vibrant, joyous place where kids love to learn and indulge their curiosity. Take a look inside.
We love hearing from our happy parents
Parents are such an important part of The Learning Experience family. We love hearing from them–especially when they share with us the growth and learning they see in their children!
Words cannot describe how happy we are knowing our boys will be under TLE's love and care until they enter 1st grade. As parents we all make many decisions every day, but hands down the BEST decision we've ever made was becoming part of the TLE family. You have always supported us unconditionally, and in return we always have and always will support you all unconditionally. Please know we know you all move mountains every day, and in a world full of unique challenges it's so comforting knowing we have such an amazing educational facility helping to mold our young children's minds. I could on and on, but sometimes a simple THANK YOU is the best 🙂. On behalf of our family, THANK YOU for everything! Sincerely Cory, Kiera, Cory Jr., and Baby Caden ________________________________________
Cory
My son loves TLE. He loves his teachers and he loves being there. Every morning when he wakes up the first thing he says is "mommy I want to go to school!" When we have breaks he wants to go back and cannot wait! TLE and all of the staff are the best! Special shout outs to Ms. Brenda, Ms. Kiernan, Mr. Mark, and Mr. Tony because my son talks about them non stop!
Beth
Absolutely love TLE Doylestown! Everyone is truly amazing, so honored to be apart of the family! Thank you Jen & Sam for everything you do! ❤️ Your hard work doesn't go unnoticed!
Jeana C
TLE has been one of the best additions to our family! Mrs. Eckfield and her team of educators are some of the kindest, most passionate individuals that we have ever met! Their energy and passion for education is simply outstanding! Our son has several life-threatening food allergies, and the care this team provides for him is unparalleled. Not only do his teachers try to find allergy friendly foods for him outside of work, they go above and beyond to make sure he can participate in all daily activities with his peers. For example, the kids in the class were having Chex-Mix for snack, and the TLE team blended some of our son's snacks to make it look like he was having Chex-Mix too. Although I didn't outwardly cry, I had the biggest smile inside knowing what our son's teachers did for him! The word LOVE does not do this educational center any justice. Mrs. Eckfield and her team have created a center of excellence, and I strongly implore you to visit their site if you have any childcare needs. It's one of the best decisions we've made for our child!
Cory T
So they saying "it starts at the top," this is the most accurate statement that can be used when describing TLE. Jen Eckfield is the owner of The Learning Experience in Doylestown, and she sets the bar high….Every. Single. Day. Philip (my 4yr old) started TLE when he was 6 months. I was lucky and blessed enough to be finishing with one company at the end of my maternity leave and had a 3-month hiatus before starting with a new company. I hit the jackpot… I got to be a "working mom" who got 6 months at home with her newborn. Like every other mom, the fact that I knew I was going to have to put my son - my perfect little human being who was connected to my hip (and boob) every second of the day – in daycare… absolutely killed me. But, I had to do it. My husband and I had made the decision to live in Doylestown and save what we can and provide a beautiful life for our children… and that costs money…so, I work. I had been to other places that frankly scared the hell out of me. And my friend had just started her son at TLE and she told me to just go there and talk to Jen… and so fearfully and with a very heavy heart, and a HUGE brick wall up, I did. And to this day, it was one of the best decisions I ever made. I was just touring and I cried. Jen said for me to leave Philip in the baby room while she showed me everything. I was scared and hesitant, but I did it. And one of the teachers in there, GG – grabbed my baby and just instantly started loving on him. And she said that day, "these are all my babies." And I believed in her beautiful smile and genuine heart, and that gave me some peace. Philip started a few weeks later and we "transitioned" him to the environment (and me). A few hours longer each day. A very hard time for me was when I picked Philip up one day and my sister in law was over and she said "he smells like someone else" … I instantly started crying and telling my husband my baby shouldn't smell like anyone else, and that means I wasn't there to hug him and love on him if he needed it. But then a moment of clarity came into my post-partum brain… if he smells like someone else… that means they are hugging and loving on him. THIS IS NOT A BAD THING. This means they are caring for my child. This is what working moms NEED to know. So then I decided to 1) breath and 2) appreciate that this place and these people loved my baby. Sometimes the way we look at things makes a big different in our lives. I could talk for hours, days, weeks about TLE… I could say how my boys, yes… now I have 2… are so smart, and stimulated never want to leave when I pick them up…seriously. Our second son started at 10 weeks with Ms. Debbie (who I believe is an angel sent from GOD) and my GG (I call her mine, because she also held me when I cried and when I felt like I was missing things. She's a mom too… she gets it). Both my boys have been in Ms. Cindy's class – and she has literally become a part of our family. And then there are the teachers and aids there that haven't even had my children in their class, but the know us, and love my kids and are involved. TLE is a daycare/school. Yes, it is a franchise. But it stands on its own…because it has Jen. Jen gets it. She hires the right people, she watches, she reacts, she listens. She's a badass at giving to her community. She's is a wife; a daughter; an incredible mother to her son Jack. She's the full package. She is TLE – and that is why we love it there. It's a simple as that.
Lyndsey D
SANTA! I know him! SANTA! I know him! Read less
Can you blast off like a rocket? Can you blast off like a rocket? Read less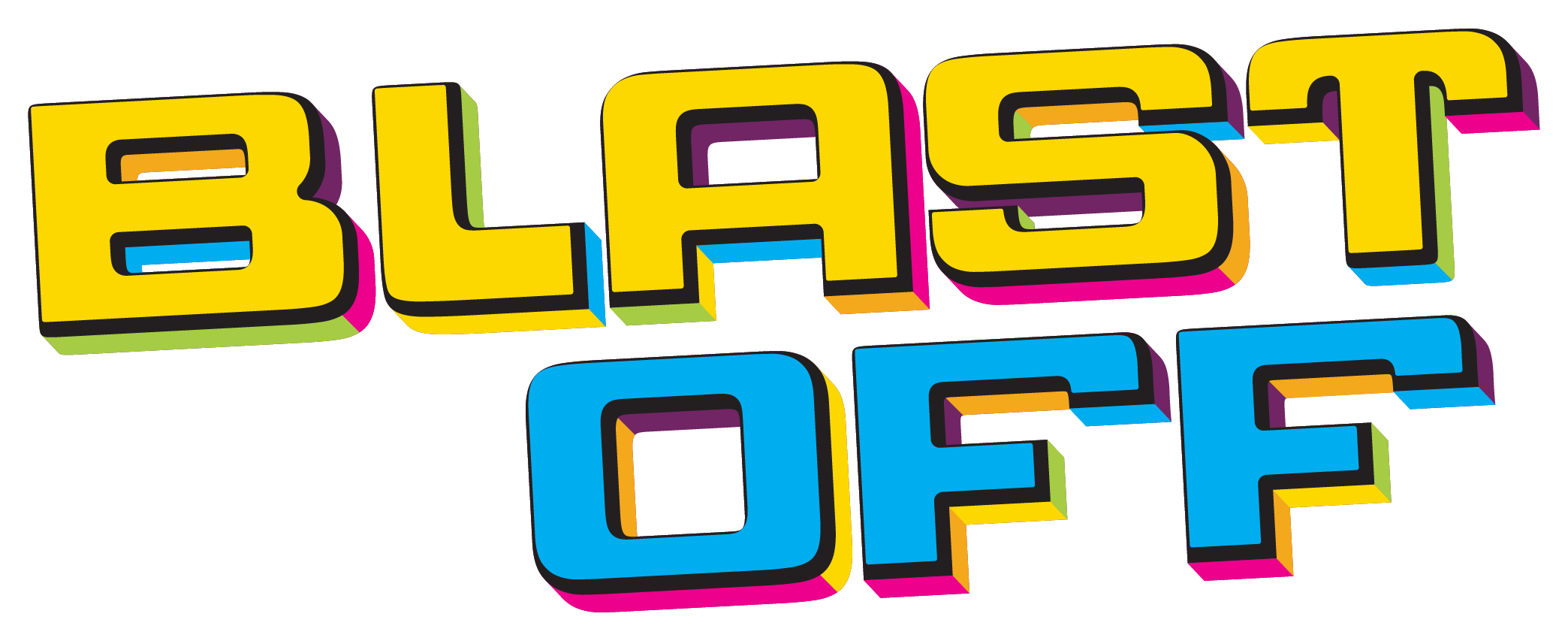 Monthly Curriculum Theme
Blast Off
This month, the children will blast off into a full month of STEM explorations. They will engage in scientific inquiry as they conduct gravity experiments, collect data about the planets, explore Earth and space technology, and be introduced to aerospace science.
Characters that bring
learning to life
Designed for six
stages of early development
Our curriculum is specially designed and created to focus on each of the six early stages of development: Infant, Toddler, Twaddler, Prepper, Preschooler and Kindergartener.
Built with your
child's needs

in mind
At each TLE® Center, every detail was picked deliberately — and plays a key part. Together, they inspire a child's natural curiosity and creativity, and create an overall environment where children feel comfortable, safe and ready to learn.
Committed to innovation in childcare
Since 1980, The Learning Experience® founders the Weissman family have worked to develop and implement childcare and early education programs that are innovative, ground-breaking and built upon three key principles: Learn, Play and Grow.